Advertisement
Soon after the launch of the OnePlus 8 Pro and OnePlus 8, Zack Nelson of JeerRigEverything fame released a video of the durability test of the high-end OnePlus 8 Pro. In his usual pattern, the OP8 Pro teardown video has now gone live. Turns out the OnePlus 8 Pro is not only sleek on the outside but also features a beautifully designed internal structure.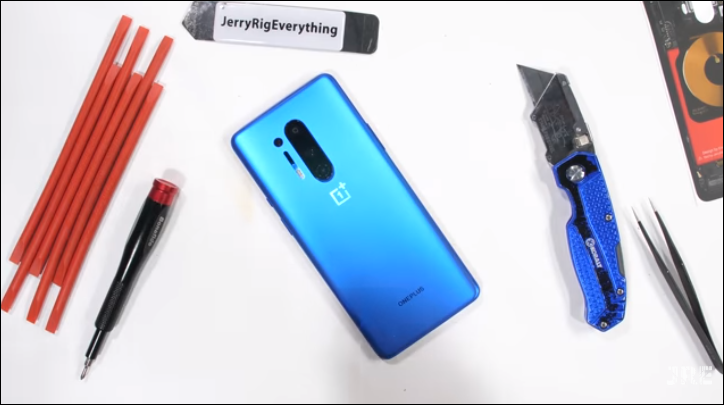 The teardown video takes us through what it entails to pry into the internals of the OnePlus flagship. If there is a need to repair the device, it won't be an easy task taking off the rear panel. That is because the panel is held in place with stronger adhesive and this is likely due to the IP68 waterproof and dustproof rating.
Zack describes the OP8 Pro as having among the best looking 'guts' he's seen lately and we agree with him. The internal components are quite neatly arranged including the copper wireless charging coil. The phone would have been amazing with a transparent glass back due to the neat internals. More prominent is the copper wireless charging coil which adopts a large circular winding to manage the 30W wireless charging capacity. The loudspeaker was also observed to have got sound dampening balls to enhance the audio output.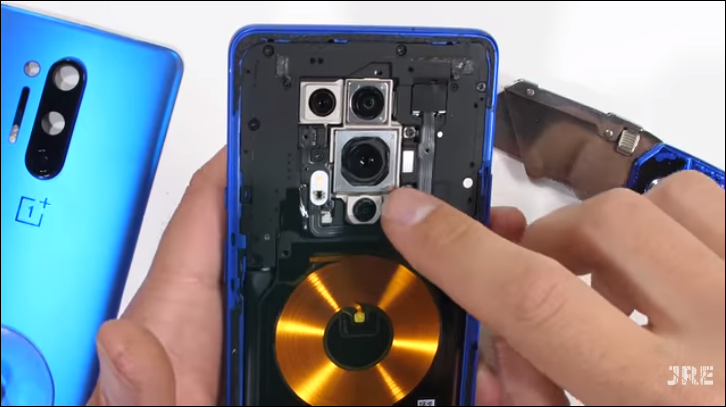 Advertisement
In addition, the teardown also unmasks the presence of optical image stabilization (OIS) on the main 48-megapixel sensor and the 8-megapixel depth sensor. Once the back panel has been pry opened, other components can be detached easily. For instance, the battery is removed without much effort which makes for easy repairs. The optical fingerprint sensor was also shown in the teardown which you can check out from below.
Advertisement