The OnePlus 8 Pro was recently reviewed again by DxOMark. This time, the known testing firm reviewed the selfie camera of the 2020 OnePlus flagship, offering praises for its "solid performance."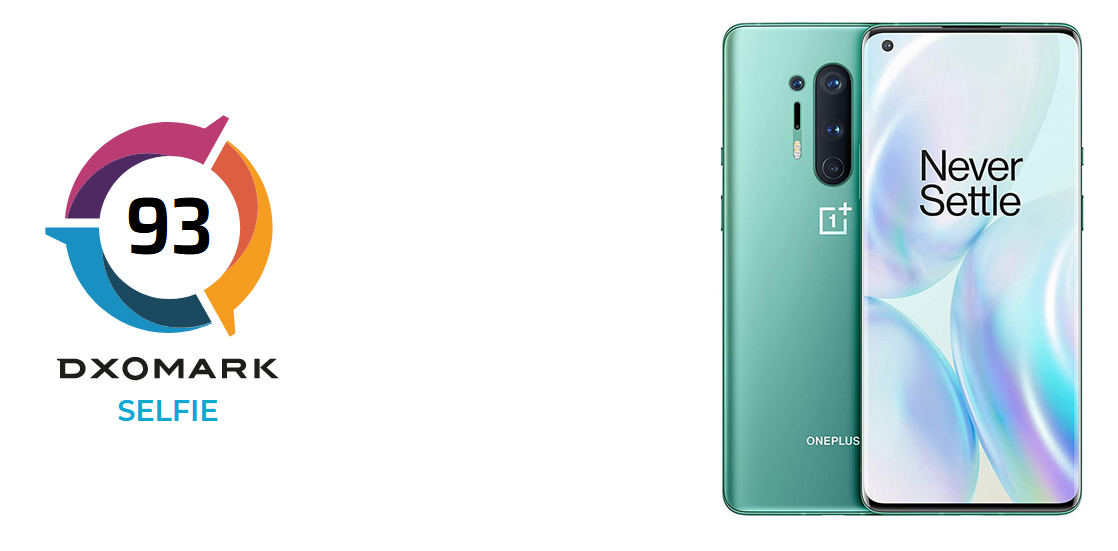 The OnePlus 8 Pro achieved a high score of 93 points on the selfie camera testing. This gives the device a ranking of 12th in the DxOMark rankings, just below the Huawei Mate 30 Pro, which scored a similar 93 points and above the Apple iPhone 11 Pro Max that scored 92 points. For photography, the premium grade handset scored 97 points while in the video the device received 87 points.
It received praise for its accurate color reproduction and good exposure when taking pictures. However, the OnePlus 8 Pro tended to overexpose or blow the highlights out of proportion during certain well lit scenarios. Furthermore, noise being visible during the day was another major weak point of the 16 megapixel selfie shooter that sports an F/2.5 aperture.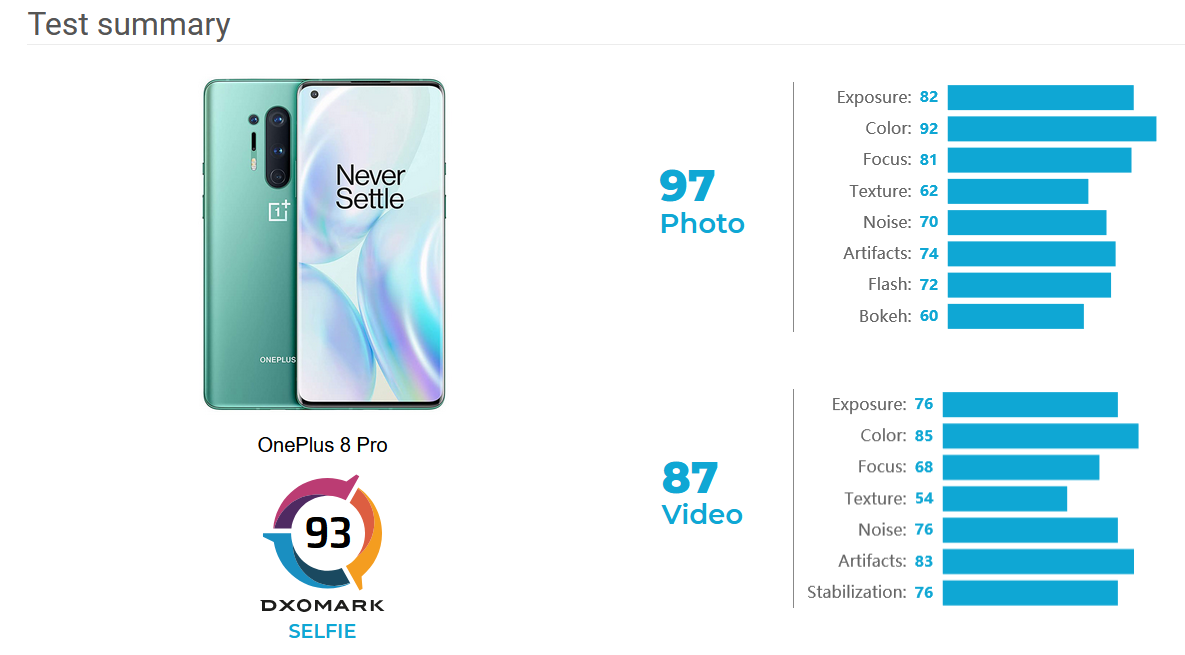 On the video front, DxOMark tested the selfie shooter in its highest resolution and framerate, which is 1080p at 30 frames per second. Here, the negative aspects of the camera became more apparent, with it facing noticeable difficulty in adapting to certain scenes or changes in conditions. Despite this, the color was generally bright and vivid, with accurate white balance and well controlled noise levels as well. All in all, the device offered a solid performance on both stills and videos, which should satisfy most users.
ALWAYS BE THE FIRST TO KNOW – FOLLOW US!
Advertisement