Nvidia had recently announced its RTX 3000 series graphics card. Although, the company only released three high end cards and has yet to launch an entry or mid range level GPU. But now, images of the RTX 3060 Ti have been spotted online, which could signify an imminent launch.
As first spotted by Videocardz, the official Inno3D website displayed a filter that let users select the RTX 3060 Ti under its GPU category. The website displays the option despite no listing being currently available. However, Videocardz also shared an Inno3D variant of the RTX 3060 Ti on Twitter. In the tweet, the Inno3D Nvidia GeForce RTX 3060 Ti iChill X3 can be observed, which, as the name suggests, is a triple fan variant.
The Inno3D website listing basically confirms the existence of the card being in the works. Furthermore, there have already been other images of the card surfacing online as well. So, we can expect the graphics card to launch soon. As per the report, the two variants of the RTX 3060 Ti includes the Inno3D iChill X3 and the Twin X2. The former will feature three 9cm scythe blade fans alongside an RGB Tail Fin, while the Twin X2 will feature a design similar to the dual fan variant of the RTX 3070.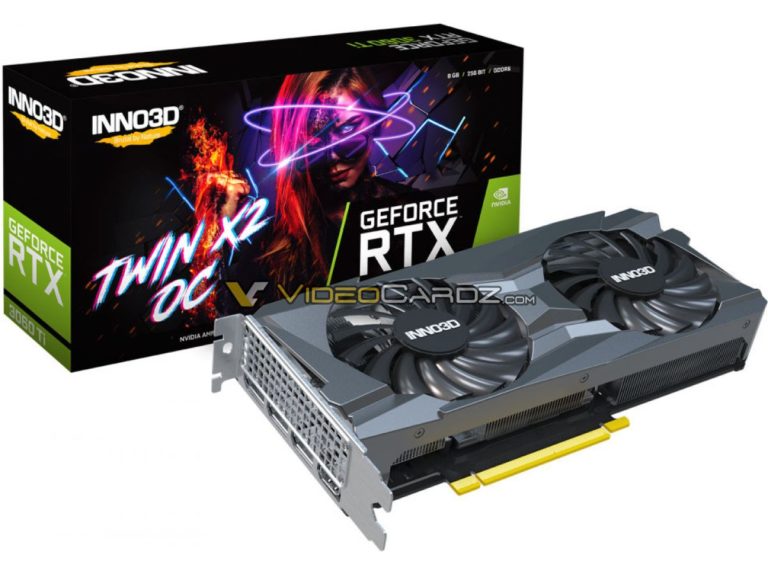 Notably, there have been leaks surfacing that had pictured the retail box of a Gigabyte RTX 3060 Ti as well. This card featured 4,864 CUDA cores along with 8GB of GDDR6 VRAM. But unfortunately, these are still unconfirmed reports and we suggest taking them with pinch of salt for now. Nvidia is expected to launch the card around 2nd December 2020 around a price tag of 399 US Dollars. Still, we would have to wait for an official announcement to know for sure. So, stay tuned for more updates.
ALWAYS BE THE FIRST TO KNOW – FOLLOW US!