Nubia today held an online event where the Nubia Play was the main product announced. The company equally took the wraps off the Nubia Neo Sonic Electic Toothbrush and the Nubia Neo Smart Toothbrush Sterilizer.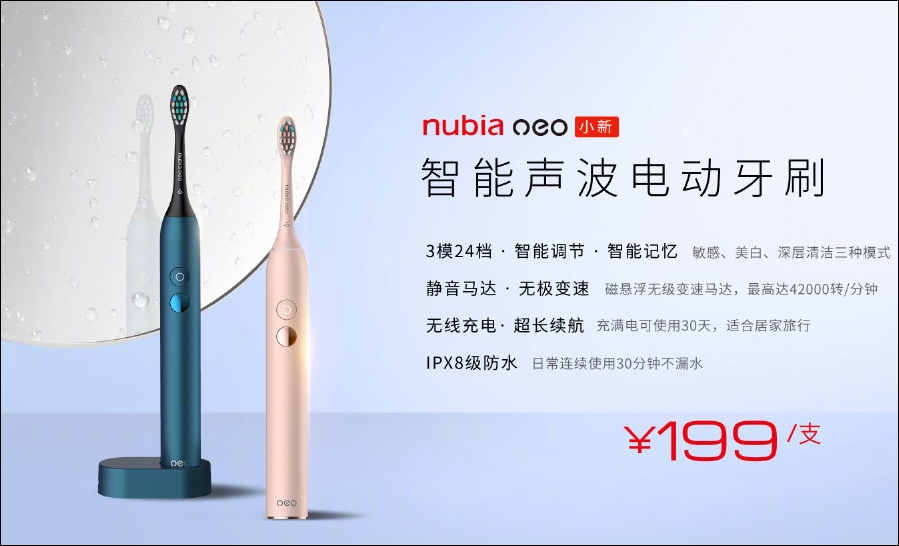 The Nubia Neo Smart Sonic Electic Toothbrush adopts a sleek design which includes a tiny brush head that can penetrate all aspects of the mouth. The brush also has a wide handle that makes keeping a firm grip easier. There is also a stand which doubles as the wireless charging base. A full charge can last for up to 30 days usage without running out of battery.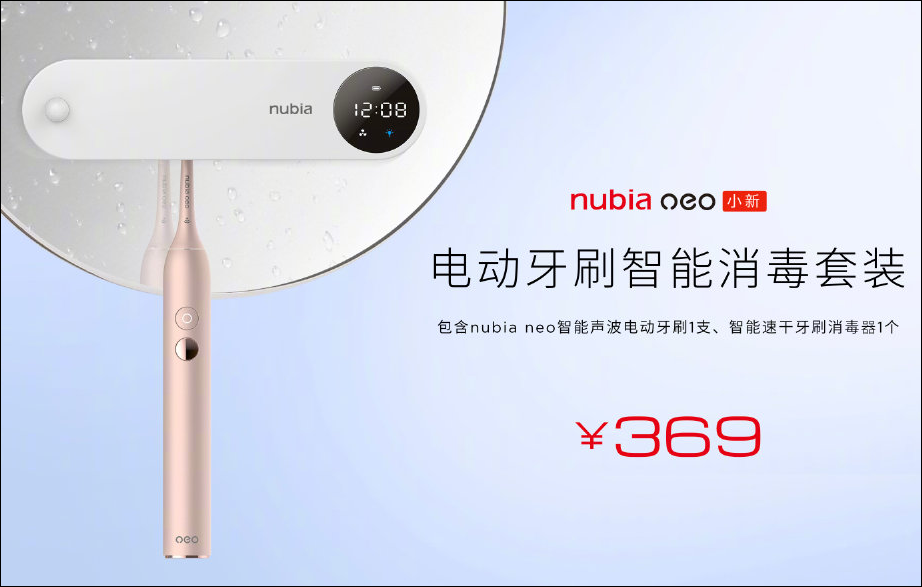 The electric toothbrush comes with three different cleaning modes. It also adopts features such as smart adjustment, whitening, deep cleaning. The brush utilises a silent, magnetic, variable-speed motor of up to 42000 revolutions per minute. You also get an IPX8 waterproof build which means it can be submerged in water of up to 1m depth for up to 30 minutes without damage.
The Nubia Neo Smart Toothbrush Sterilizer is yet another impressive product that Nubia is released. The sterilizer also doubles as a wall holder for your toothbrush but the sterilization function is what interests us the most.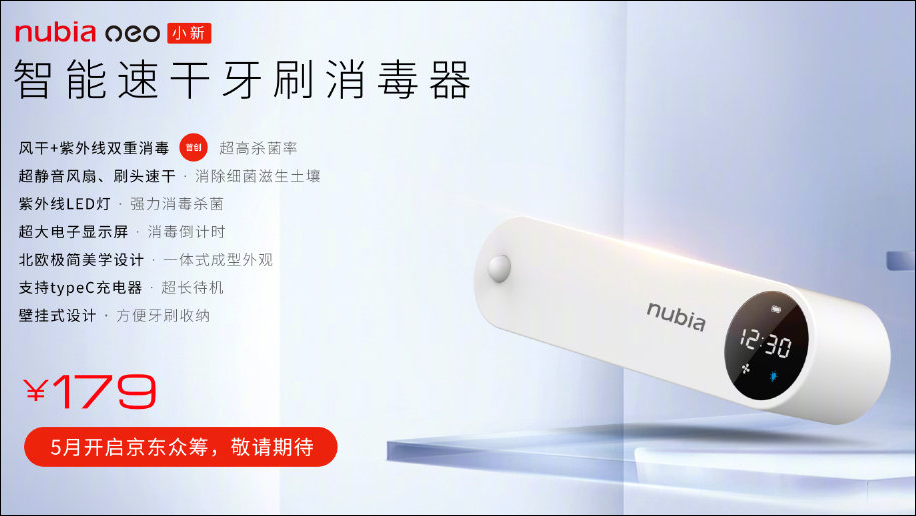 As a result of the frequency at which the toothbrush stays moist, it is a potential beehive of micro-organisms if not properly dried after use. The Nubia Neo Smart Toothbrush Sterilizer features an ultra-quiet fan which dries the brush after use. It also uses Ultraviolet (UV) LED light sterilization to eliminate any bacteria on the bristle.
The device comes with an LCD display which also doubles as a clock and shows when it is sterilising or when the fan is blowing. The brush hold can only take one toothbrush at a time. There is also a USB-C port for charging the gadget.
As for the pricing, the Nubia Neo Smart Sonic Electric Toothbrush comes with a 199 yuan ($28) price tag while the Nubia Neo Smart Toothbrush Sterilizer is priced at 179 yuan ($25). The two products will be sold as a kit for 369 yuan ($51). Nubia says the products will be available on Jingdong crowdfunding in May.