The name Jon Prosser may nor ring a bell but for us in the tech industry, we remember the tipster and his bunch of accurate details of the iPhone SE2, Apple's next-generation mini smartphone released last year. The tipster has now come out with a juicy detail about the Apple AirTags. According to him, Apple AirTags will be released in March this year and that date doesn't look like what will change.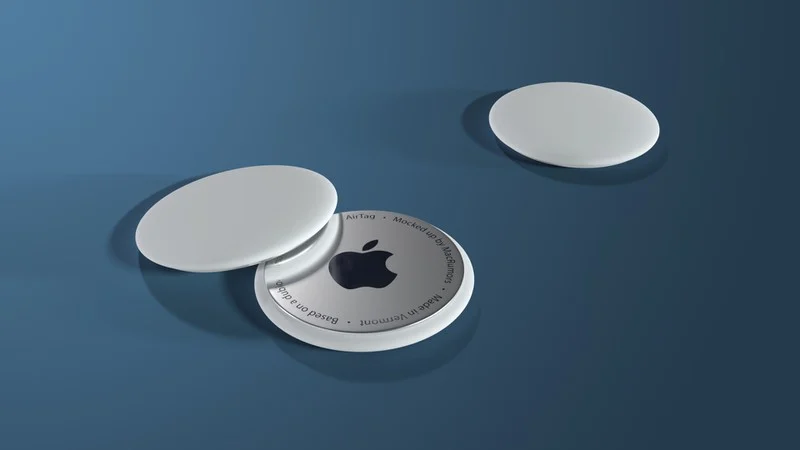 Apple AirTags first leaked online in August last year via a patent filing, with the leak detailing the basic functionality of the device. It is location tracking device and is expected to pair seamlessly with a host smartphone or tablet. Appple had placed an emphasis on the functionality of the multi-interface transponder (MIT) device in the patent.
The multi-interface transponder (MIT) device is described as a portable and compact gadget with a simple processor, light and motion sensors, radio stack, and power core. It can even be attached to various objects like wallets, keys, and IDs. In other words, it's a small location tracking device that can track down your important belongings or even smartphones when paired with an iPad or iPhone, for instance.
The functionality includes connectivity, communication with nearby electronics, power affordances, and more. Furthermore, the patents also outline a special power management feature that enables "intelligently boosting beacon transmission depending on determined location and proximity to nearby devices."
Recall that Samsung recently announced the SmartTag and SmartTag+, a tile-like Bluetooth-LE tracker will help you find your lost objects. The Samsung model carries a starting price tag of $29. Going by Apple's patent filing for the AirTags, we can conclude that it far eclipse the features of the Smart Tag, especially in the aspect of transmission.
RELATED;
ALWAYS BE THE FIRST TO KNOW – FOLLOW US!