Counterpoint Research today released a ranking report on smartphone manufacturers' software, security updates and build quality. The report shows that HMD Global's Nokia mobile phones are among the best on the list with updated operating systems and security updates, and mobile phones with durability exceeding the industry average (currently all of Nokia's 20 compliant models are Android 10).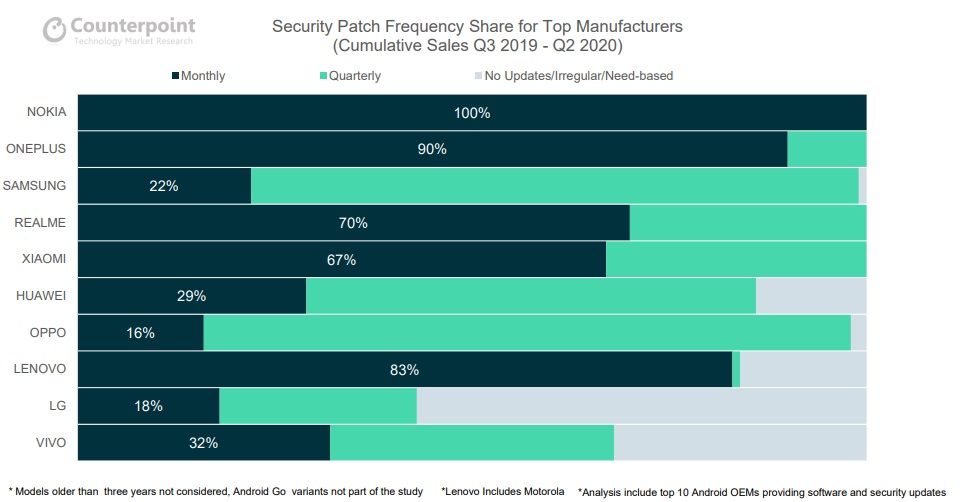 Nokia is closely followed by OnePlus, Samsung, Realme, Xiaomi, Huawei, OPPO, Lenovo, LG and Vivo.
Counterpoint analysts say HMD's mobile phone product line has the highest-ranking compared to other competing brands, partly because all of its mobile phones receive security patches every month. OnePlus equally has a near-perfect score as 90% of all its supported devices get security patches every month.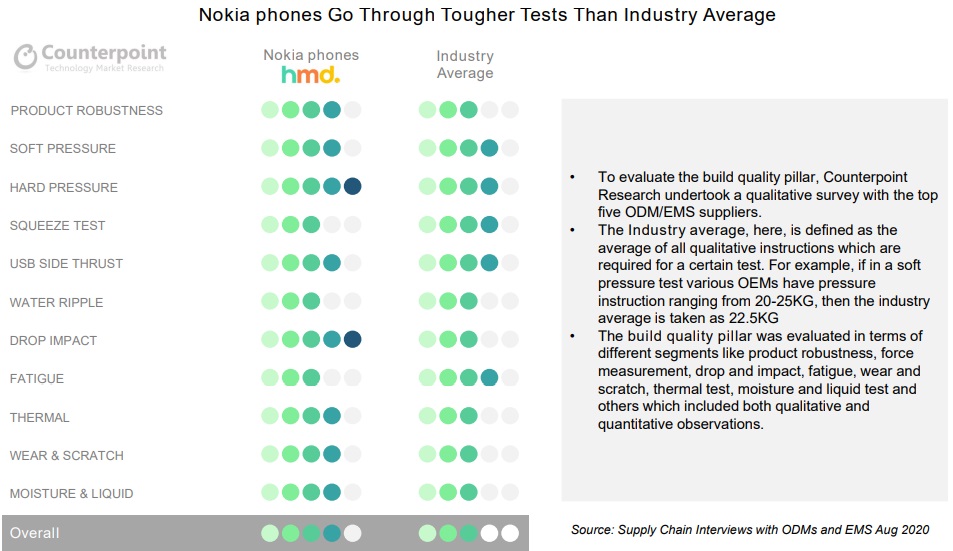 Furthermore, for Samsung and Huawei, the proportions are 22% and 29% respectively, which means that most of their phones are on the quarterly patch plan. Realme and Xiaomi also performed relatively better in this regard. Two-thirds of all Realme and Xiaomi mobile phones are updated with monthly security patches.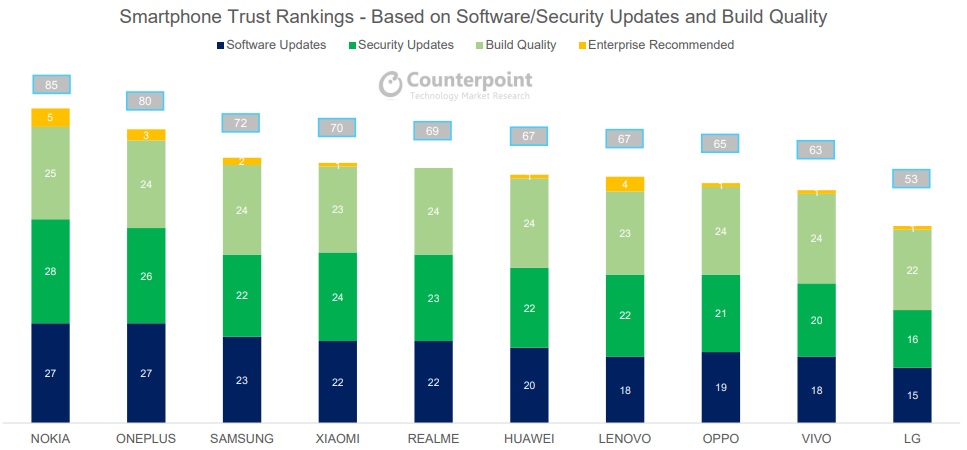 Regarding quality, the report noted that HMD Global's testing procedures are stricter than the industry average. Commenting on build quality results, Counterpoint Research's Associate Director, Tarun Pathak stated, "The build quality pillar was evaluated on several criteria including product robustness, force measurement, drop and impact, fatigue, wear and scratch, thermal tests, moisture and liquid tests, and others which included both qualitative and quantitative observations. We found that Nokia phones undergo tougher tests than the industry average. We, therefore, concluded that when considered alongside the faster software and security updates the strong build quality means Nokia phones will last the test of time which is increasingly important at a time when global device replacement cycles are getting longer, now approaching 30 months."
Advertisement
You can download the full report from here.
ALWAYS BE THE FIRST TO KNOW – FOLLOW US!
Advertisement