Ninebot Segway, one of Xiaomi's ecological chain companies, has launched the NineBot KickScooter ES2 for crowdfunding on Indiegogo. The crowdfunding exercise is for the White colour variant of the ES2, an upgraded of the NineBot ES1. The company had earlier launched a Black colour version but due to the yearnings of customers for a white version, it is introducing this model but exclusively for backers.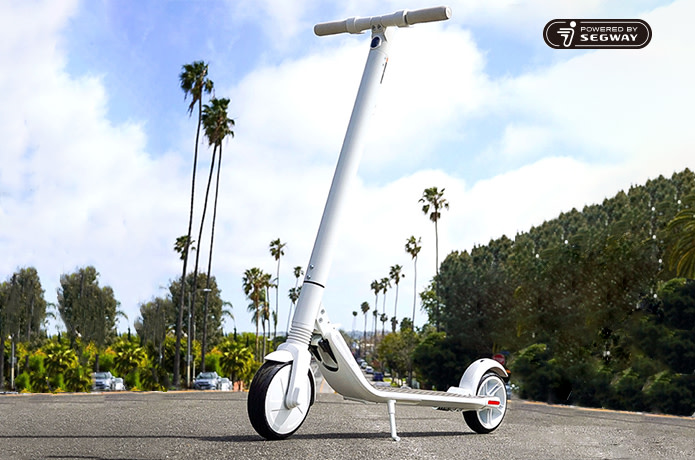 The Ninebot KickScooter ES2 – White retains the same specifications as the Black version. This includes a body made from a high-strength, lightweight aerospace-graded aluminium alloy. The e-scooter features a folding design and can be folded with just one-click, becoming compact enough to fit into a car's trunk or to be carried on public transportation.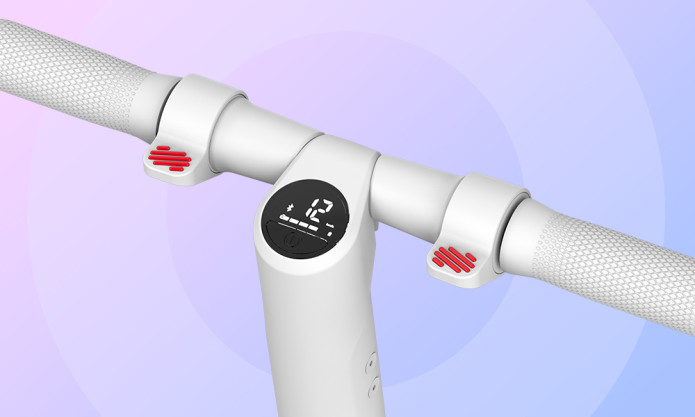 The Ninebot KickScooter by Segway ES2 features a customizable LED display, the white body of the ride makes a minimalistic yet sophisticated statement bringing fashion and technology to the fullest. There is also a high-power lithium battery which gives the bike a maximum speed of 15.5mph (25 km/h). The motor powers up to 700W, and you can travel effortlessly within a maximum range of 15.5 miles (25 km).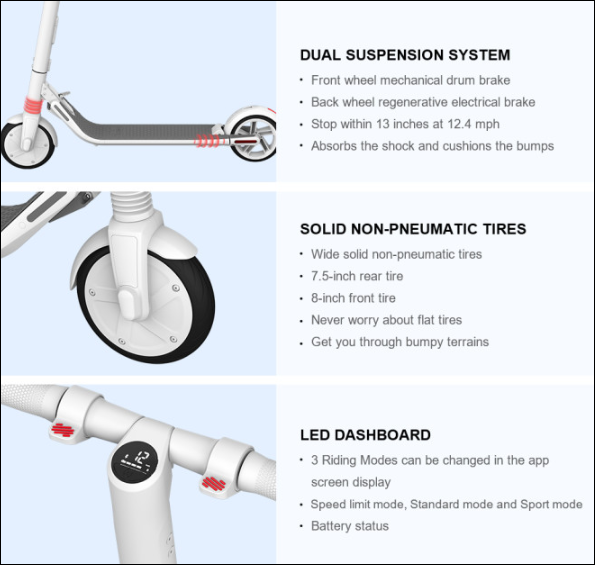 The ES2 – White is equipped with a cruise control option for even better rider comfort. There is a second button which is for braking. The design also includes a front-facing LED light with a 1.5w high-brightness to illuminate the path ahead of you and to increase your visibility to others around you.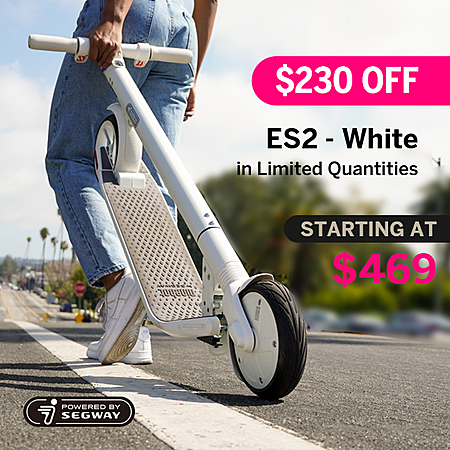 The Ninebot KickScooter ES2 – White connects with Segway-Ninebot App allowing you to manage rides at your fingertips at any time and anywhere. The app connects via Bluetooth and you can access live riding stats and additional functions such as cruise control, security lock, riding mode changes, firmware updates, customize LED ambient light, and more.
The e-scooter is available on Indiegogo with a Super Early Bird offer of $469. Sadly, it ships only to the US and Canada.
(source)
ALWAYS BE THE FIRST TO KNOW – FOLLOW US!