A therapy application on Apple Watch has got the FDA approval for marketing. The App is called Nightware and it uses sensors on the Apple Watch to monitor heart rate, body movement. And will offer temporary relief from sleep disturbance due to nightmares.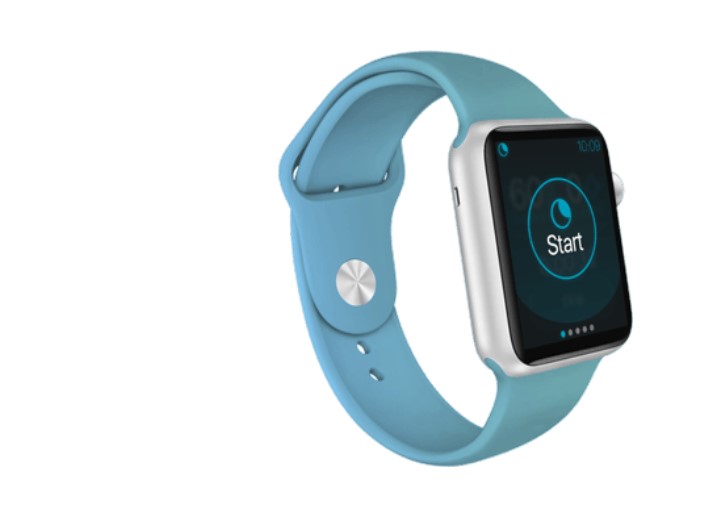 FDA's marketing authorization(via PhoneArena) of the Nightware App means it can now be used as a treatment option for individuals who experience nightmares. Accordingly, it can reduce sleep disturbance in Adults aging from 22 years who may suffer it due to nightmare disorder or PTSD.
For the unware, PTSD is a Post Traumatic Stress Disorder. As per the FDA, people may experience an improper sleep cycle due to the above issue. This in turn will take a toll on their health. Hence, treatments like Medications and other therapy plans might help them recover from it.
What is Nightware?
Basically, Nightware is like digital therapy on an Apple Watch. It uses both the Watch and iPhone to log data into the Nightware server. And monitors the over-night sleep cycle along with heart rate and body movements using proprietary algorithms. If the App senses a disturbance in heart rate/body movement, it predicts the nightmare and sends vibrations via Apple watch to ease the stress.

Although it is available by prescription and aimed at Home usage, FDA says Nightware isn't an independent solution. It says patients need additional medications and therapies to treat nightmares due to PTSD. Further, it says that the App should also be used under a healthcare professional's supervision.
Advertisement
Temporary solution to Nightmares
It also warns that people with sleepwalking, violent behaviors should refrain from using it. The Nightware kit comes with an Apple Watch and it should also not be used while watching television, reading books or if irritation occurs.
Previously, the Nightware was granted the "Breakthrough Devices" designation. It is basically a voluntary program for products that give effective treatment to fatal/weakening diseases.
Carlos Peña, Ph.D., director of the Office of Neurological and Physical Medicine Devices at FDA says, "it offers a low-risk treatment option that uses digital technology in an effort to provide temporary relief from sleep disturbance related to nightmares".
ALWAYS BE THE FIRST TO KNOW – FOLLOW US!
Advertisement