Chuwi is starting the new year on the… right foot as they've already announced several new devices that will hit the market soon. Today, they updated their website and one more new device appeared: Chuwi Hi10 X. The new member of the Hi10 tablet series comes with upgraded hardware so it's more up-to-date with today's standards.
Hardware configuration upgrade
The Hi10 X comes equipped with the Intel N4100 CPU that is manufactured using the 14nm process and its highest frequency reaches up to 2.4GHz. Thanks to the new CPU and 9th Gen UHD Graphics 600 GPU, the device can be used in a variety of scenes for different purposes and it can decode 4K video smoothly.
1 of 2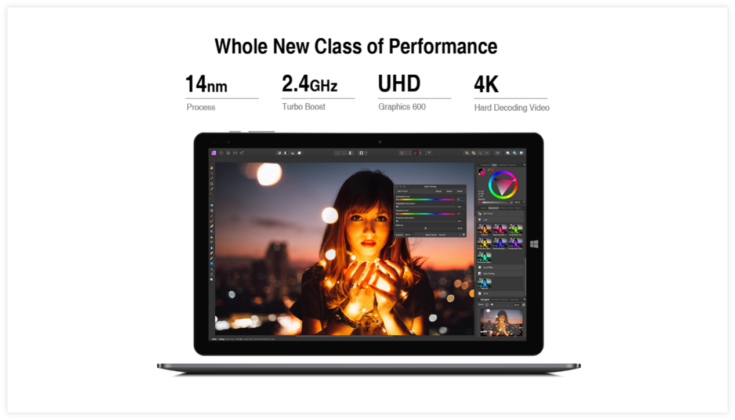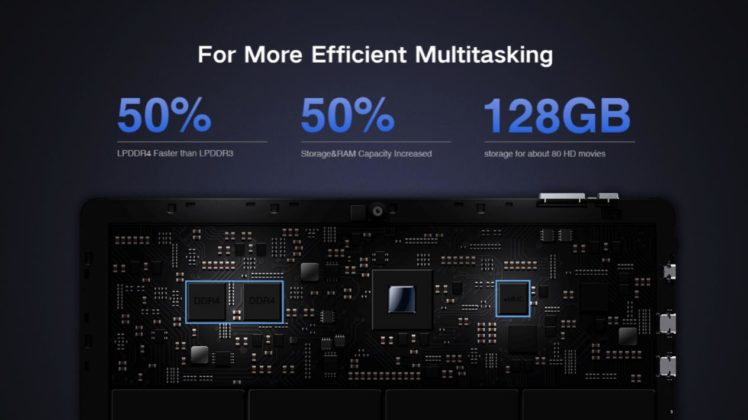 The overall performance has improved by 100% compared with the previous Atom Z8350. In addition, the new CPU uses less power than the previous model for even more hours of use on a single charge. What's more, the N4100 is backed by 6GB of LPDDR4 RAM and 128GB SSD so that the Hi10 X can run fast and deal with multitasking efficiently. Of course, it supports storage expansion via the TF slot (up to 128GB).
Chuwi Hi10 X performance
According to the CPU-Z information, Intel N4100 has a single-thread score of 126.3 and a multi-thread score of 486.9, which is much better than Atom Z8350. Also, in the GeekBench 4 test, the scores of Intel N4100 are twice better than Atom Z8350 with a single-core score of 1730, a multi-core score of 5244 and openCL score of 12500.
1 of 4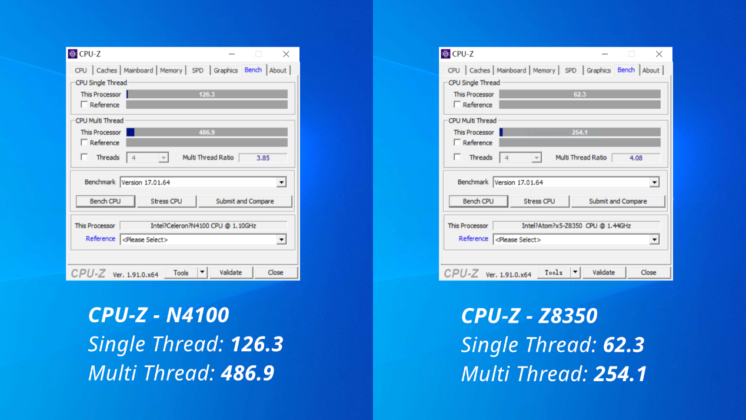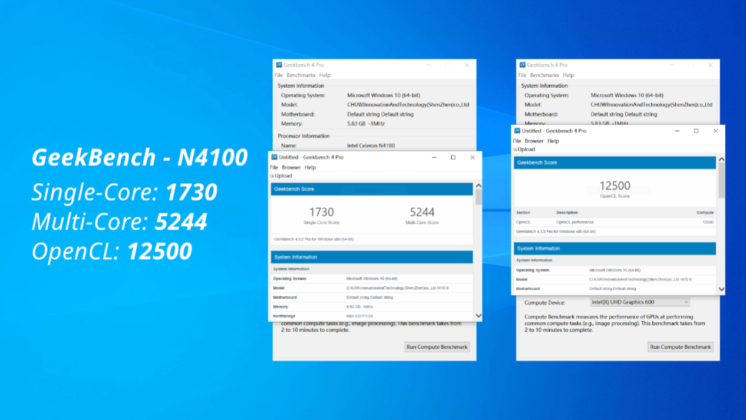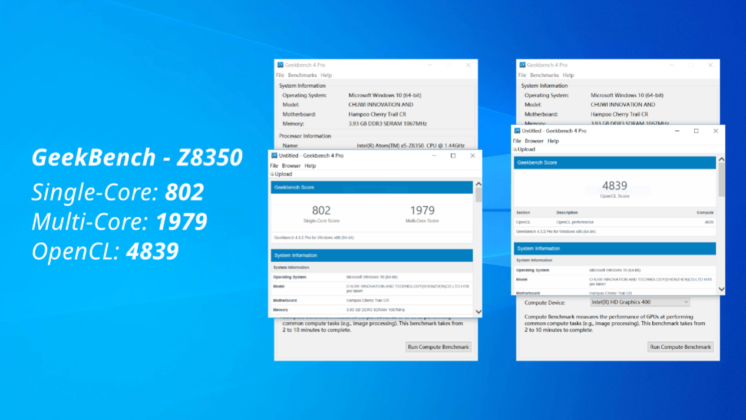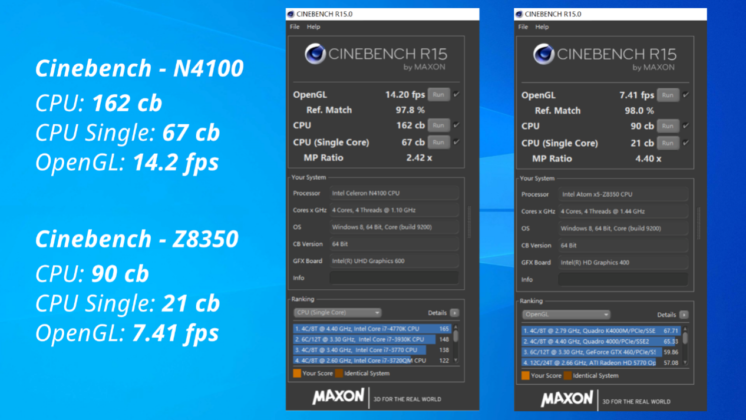 In other benchmark software such as CineBench R15, Intel N4100 also performs well with a performance boost of nearly 100% more.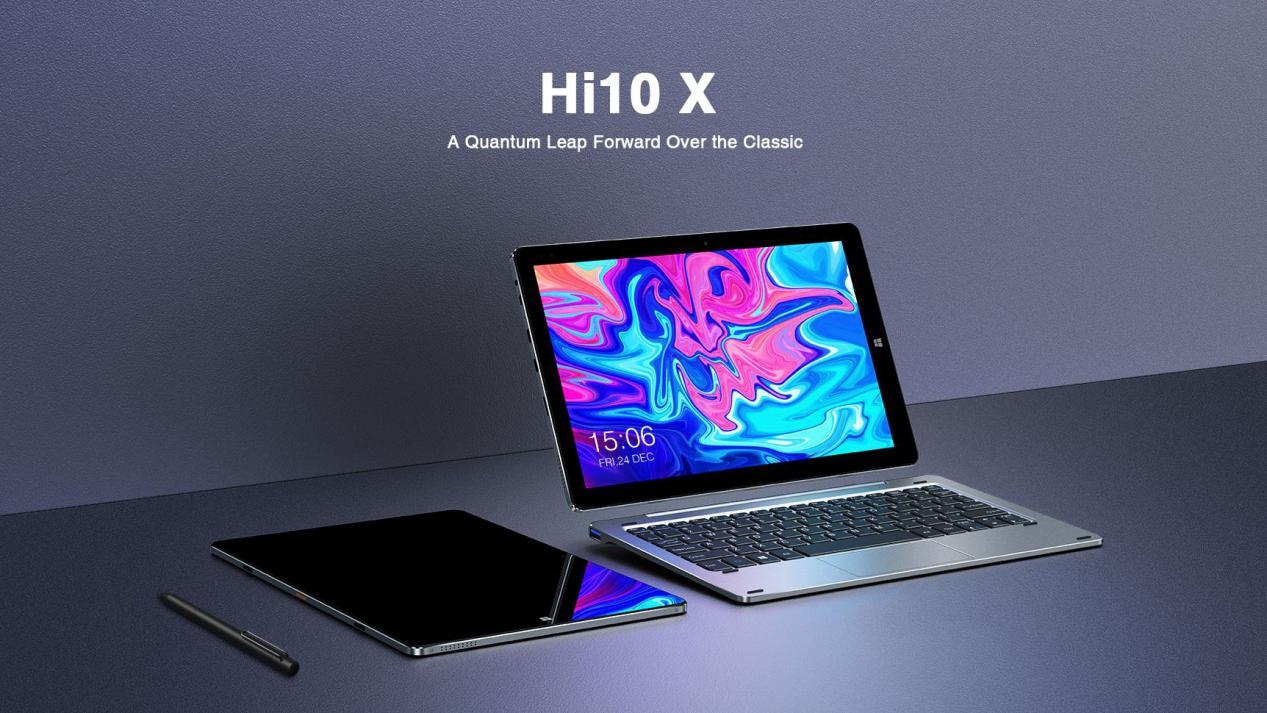 So, the new model is improved in all aspects as far as performance is concerned thus being suitable for more tasks. The rest of the specs include a 10.1″ FHD IPS display, dual USB Type-C interface, full metal body, etc. To check out all the details of the best Hi10 series tablet to date, you can visit the product page.