Chinese tech giant Huawei is still battling to keep its smartphone business up and running as the company had hinted that it is not planning to sell its smartphone arm any time soon just like the Honor brand was sold off. To this end, we expect a whittled-down launch itinerary this year. The company recently launched the Mate X2 flagship and is expected to launch the P50 series in May.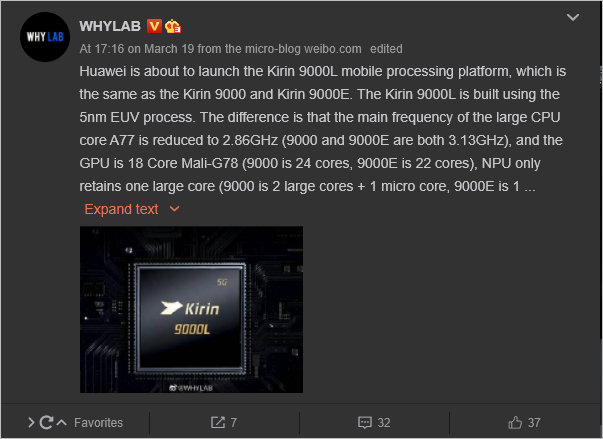 A rumor has emerged in the Chinese media that Huawei's chip-making arm HiSilicon will soon launch the Kirin 9000L mobile platform. This is the first time we are hearing about this chip but putting the name into consideration, it can be understood that the Kirin 9000L has a similar design to the Kirin 9000E and Kirin 9000 but the manufacturing process is different. The unannounced Kirin 9000L is said to be manufactured using Samsung's 5nm EUV process. The chipset is slightly inferior to the two TSMC models manufactured earlier on, considering its setup.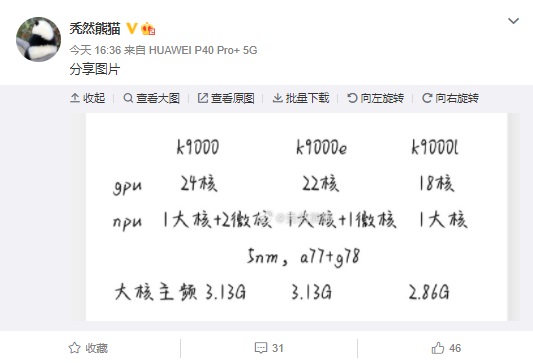 The leak source also revealed the configuration of the Kirin 9000L, highlighting the difference it has with the Kirin 9000 and 9000E. The Kirin 9000L's large CPU core will see its frequency reduced to 2.86GHz as against 3.13GHz for both the Kirin 9000 and 9000E. The GPU is an 18-core Mali-G78 while the 9000 and 9000E GPU cores are 24 cores and 22 cores respectively.
Furthermore, recall that Huawei's flagship chipsets usually feature a dedicated NPU. In this regard, the Kirin 9000L's NPU will use a single large core CPU only. In contrast, the Kirin 9000 features two large cores and a micro core while the Kirin 9000E has one large core and a micro core.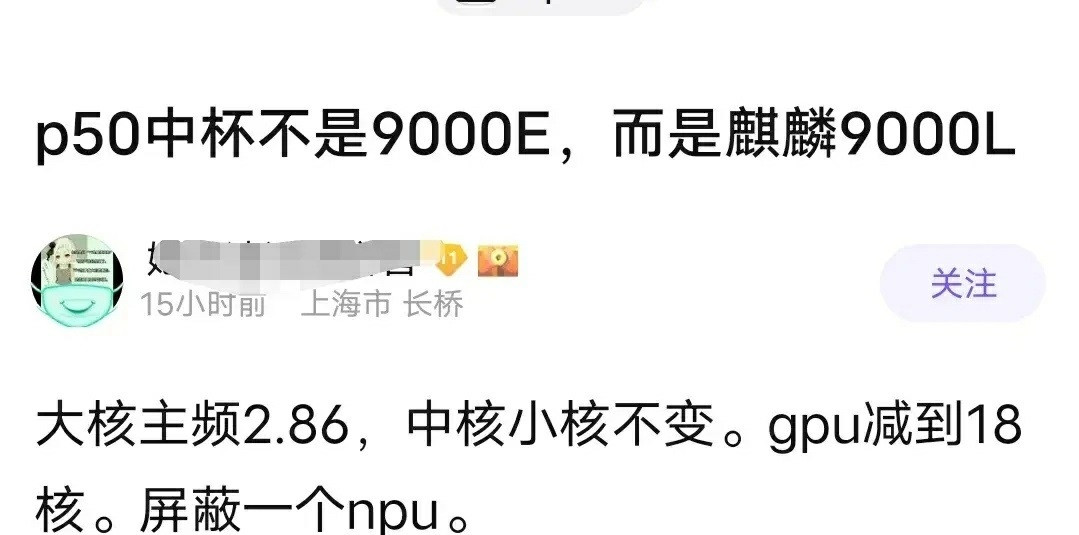 We can't vouch for the authenticity of these details but on the surface, this could be Huawei's attempt at rationing its chip inventories as the company had stacked up large orders before the US ban became absolute, affecting companies outside the US using US technology like Samsung foundries, TSMC, and others. One of the sources disclosed that the new chip may be utilized by the Huawei P50 alongside the Kirin 9000E.
Also, an earlier rumor had emerged that Samsung had collaborated with Japanese and European manufacturers to build a small production line using non-US equipment. This new chip using Samsung 5nm EUV may be the result but there is no official word on that yet.
If indeed Huawei has got a Kirin 9000L chipset in the works, we may see it get announced in no distant time. We'll keep you update on this story if more details emerge.
RELATED;
ALWAYS BE THE FIRST TO KNOW – FOLLOW US!