Gifting a loved one a gadget is a well-established tradition reflecting a token of our love. But times are indeed changing. These days it can be fraught with many previously unforeseen pitfalls as you may end up gifting your loved one a fitness tracker that can also track and record mood shifts, or a seemingly harmless doorbell that can also monitor police activity. Privacy watchdog, Mozilla has come out with a useful list of well-known gadgets with ratings on just how creepy they are.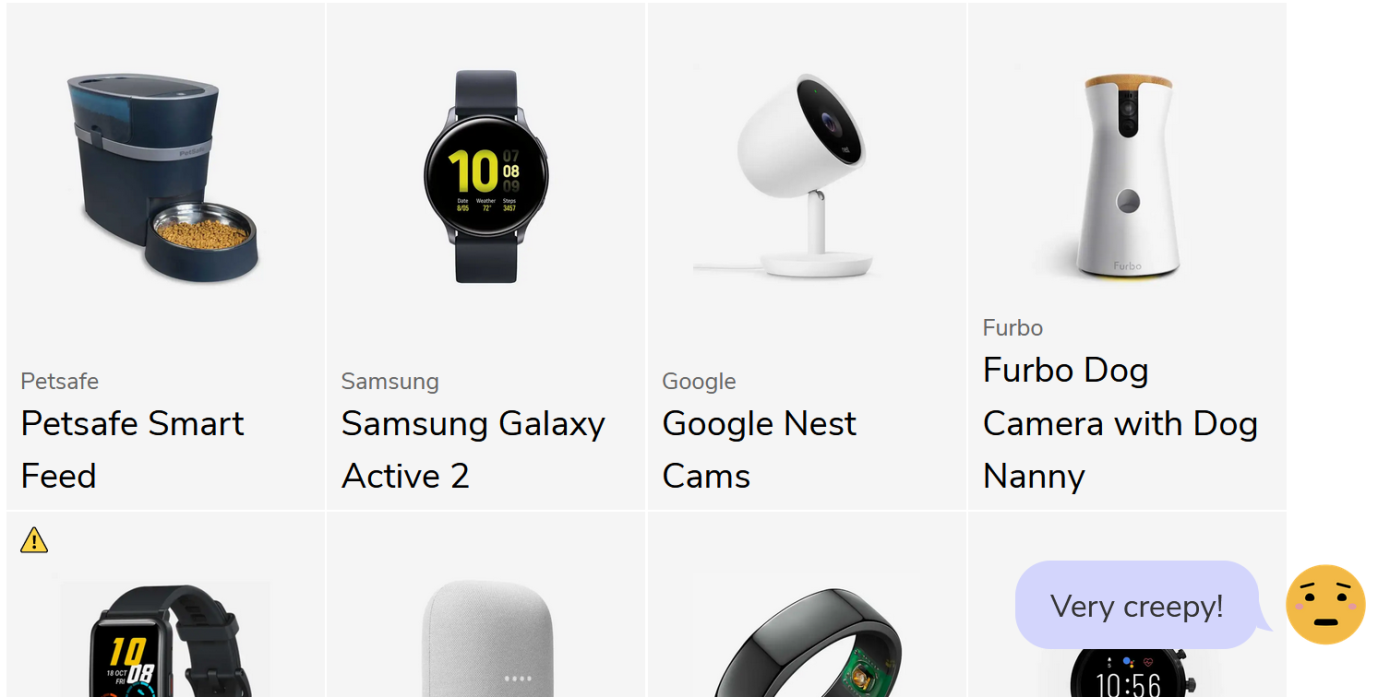 While internet rights proponents continue to project "Privacy not included" mantra, this year 2020 has yielded a whole lot of quite creepy devices, which on their face value, seems to be wonderful gadgets worthy of being gifted to a loved one. Given the upsurge of "smart" speakers, security cameras, doorbells, and several other devices, caution and due diligence is needed before settling for a gift gadget.
It is suggested that Amazon is on the wrong end of this creepy spectrum, as virtually everything by company, with the exception of Kindle, sends huge amounts of data to Amazon, by design. However, Mozilla is of the view that Amazon has not earned its stripes and hence the trust to acquire such privacy data. Mozilla also placed Facebook on the wrong end of the creepy spectrum for a similar reason.
Devices that got creepy ratings are diverse. For example, a smart coffee maker and Moleskine smart notebook got unfavourable ratings because critical assurances about data protection and security were absent, which is unacceptable from any company that collects such information. This kind of behaviour – being silent on assurances on data security is prevalent with many smart gadgets. Indeed they may not be inherently creepy, but the company that produces these gadgets has the capacity to make them creepy at any time.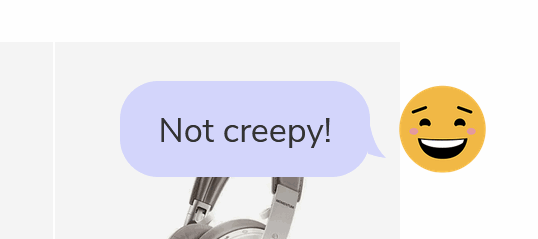 On the good end of the creepy spectrum is Withings (formerly Nokia Health). Withings got points for its range of smart devices with sufficiently acceptable privacy policies and data security. Some of the devices that got top marks were Withings' Non-Ring smart doorbell and Garmin's smartwatches.
These rankings by Mozilla are informal, and could also be subjective. However they are based on the potential for abuse or breach of your data, and it does not necessarily imply that a device that is not "creepy" would keep your data perfectly safe or private. If you choose to buy any of these gadgets, it is advised to immediately scrutinize the settings and preferences and disable anything that seems invasive or creepy. This guides against putting your important privacy data in the open, because once your data is out there, it is almost impossible to retrieve it without damage.
UP NEXT: Xiaomi XiaoAI Speaker Art Battery Edition launched for 399 yuan ($59)
ALWAYS BE THE FIRST TO KNOW – FOLLOW US!