Advertisement
A lot of folks have had to work or study from home since the beginning of the pandemic. This means that meetings and classes are conducted over the internet either via voice or video calls. As you would have realized, most computers have a crappy webcam but if you want to step up your online meeting game, then the Movo WebMic HD Pro may be the device for you.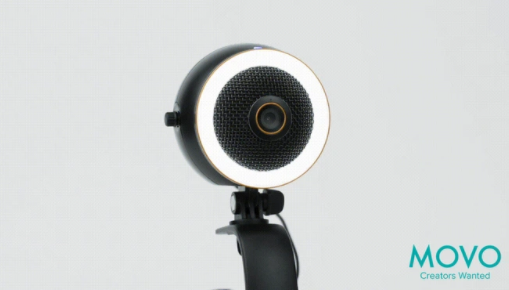 The crowdfunded product combines a webcam, a condenser microphone, and LED ring light into a single device. The webcam is a 1080p camera that records at 30 frames per second and should portray you at your best for that meeting or interview. If you are into live streaming, your audience will appreciate the better picture quality.
The Kickstarter page says the microphone, which wraps around the webcam, has a gain control adjustment knob and a physical mute function. It also uses a directional pickup pattern to focus on your voice while ignoring background noise. There is an audio jack that allows you to plug in headphones so you can monitor playback in real-time.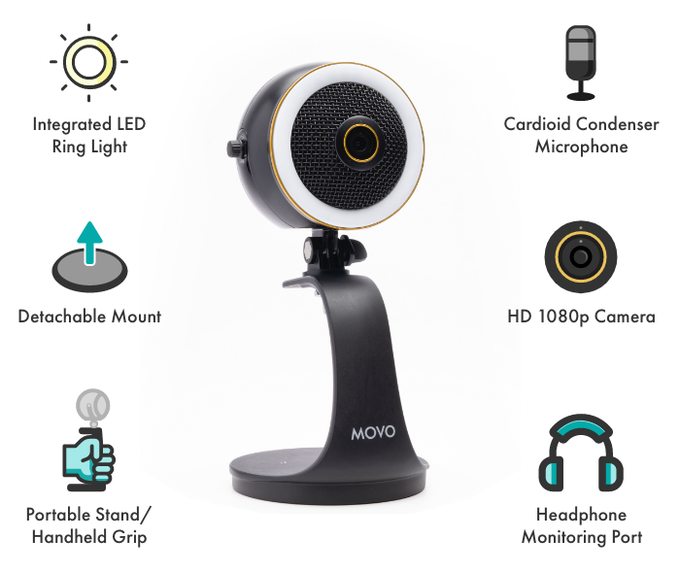 The integrated LED ring light has a three-level brightness adjustment setting and gives you a natural tone in videos.
There are two ways to use the Movo WebMic HD Pro. You can mount it on your monitor with the included adjustable clamp or place it on your desk with the included stand that also doubles as a grip for handheld use.
The Kickstarter goal for the Movo WebMic HD Pro was set at $15,000 but as at the time of writing, it has surpassed it and is almost at $138,000 with 36 days to go. The crowdfunding price for the WebMic HD Pro is $119 which is 30% off the final retail price. Movo also has four other versions of the WebMic:
Advertisement
The Los Angeles-based company says the estimated delivery date is June 2021.
RELATED:
ALWAYS BE THE FIRST TO KNOW – FOLLOW US!
Advertisement