The Motorola Razr 2019 is too pricey at $1,500 – but what if it costs half that? That can be arranged, though there is a catch. Motorola is running a "buy one, get one free" promotion, which does drop the price of one Razr to $750, but you will have to find a friend who wants the other one.
You don't have to pay the full price up front, you can have the phone phones for $42 a months, paid over 36 months. The phone is available in the original Black as well as the new Blush Gold option (you can get one of each color if you want).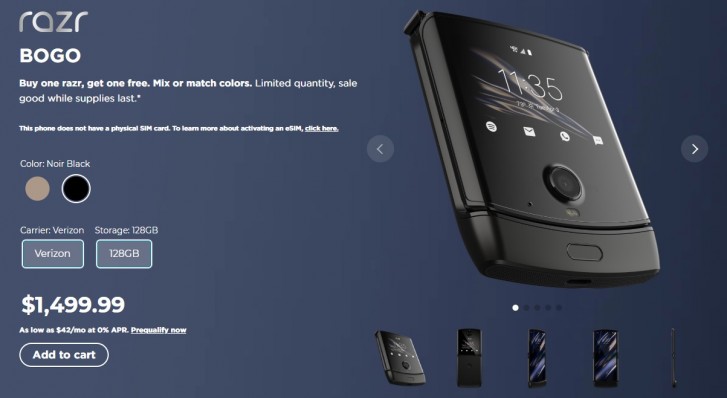 Anyway, this deal is available only in the US and only with Verizon. Note that the deal expires on May 10 at midnight and only a limited supply of phones is available.
PS. the Motorola US website offers other discounts – up to $100 off on phones like the Motorola One Hyper, One Action and Moto Z4.
Source