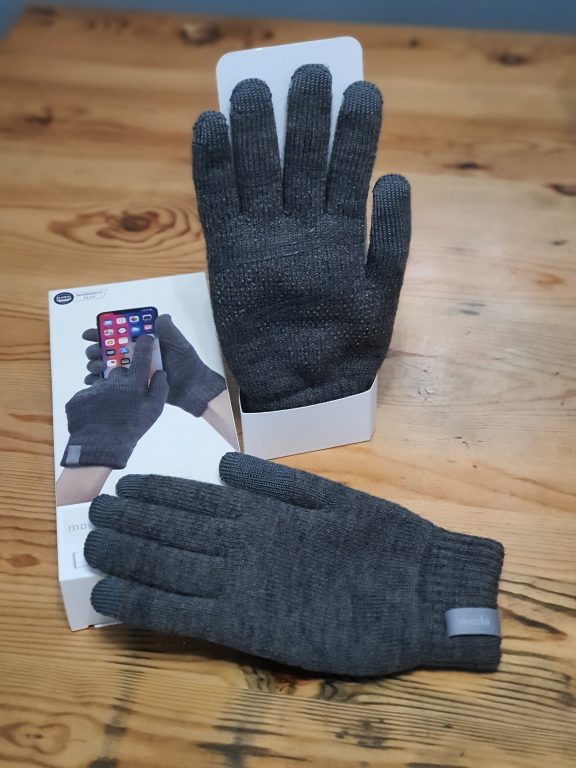 There's nothing like the approaching winter to remind you that you need to cover your fingers in a touchscreen-driven world. And upon writing this here in the UK we are being warned of a "cold snap" about to hit in the next few days.
In a world where people can't live without a way to operate their touch-sensitive devices, Moshi has now produced a pair of stylish touchscreen gloves that actually keep your hands warm — Digits Touchscreen Gloves.
Design
Digits are designed to provide warmth and functionality to its users. They are dual-layered touch screen gloves that are made with a special conductive fiber. This enables the wearer to have responsive and accurate gesturing on smartphones and tablets.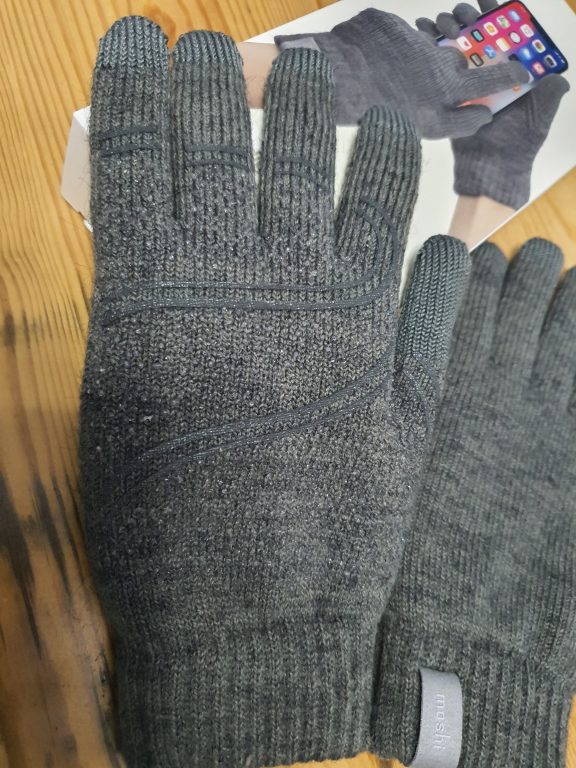 The Moshi Digits have a unique GripTrak pattern on the inside of each glove for a slip-free grip. The inside of the gloves are lined with microfleece for comfort and warmth, and are 100% hand-washable. They are available in 3 sizes and two colours the small and medium sizes come in light gray and the large size come in dark gray.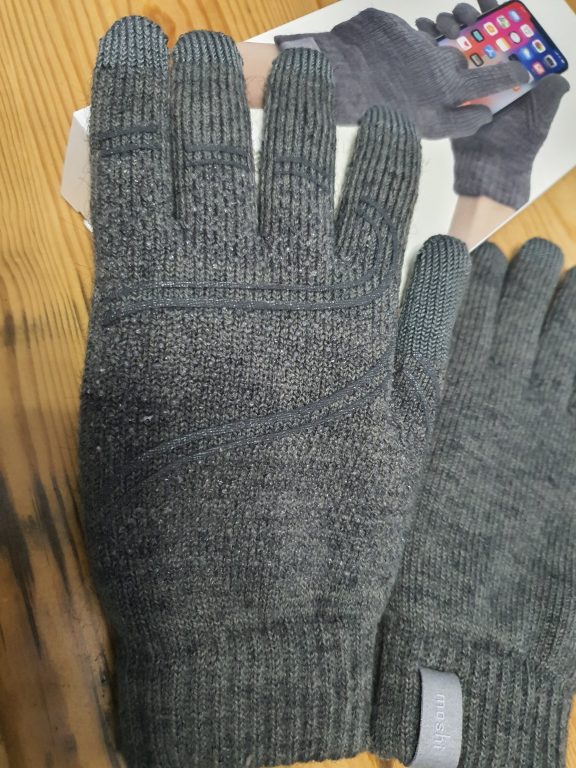 In Use
In my day to day job I spend a good majority of my time outside, using a supplied tablet so this gave me the option to give the Digits a full test run in the night time freezing temperatures in our area this week.
When it came to using them with my device I found them to work really really well, using the flat pad of your finger as opposed to the tip, I also found that I had to press down just a little bit to make a connection, apart from that, gloves worked perfectly. The GripTrak pattern as it really makes a difference when handling my phone.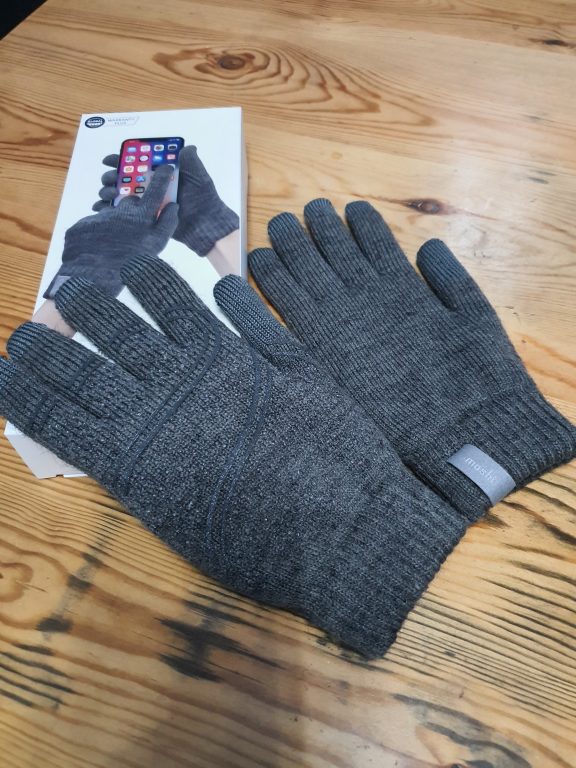 The gloves are comfortable and they kept my hands really warm, I've tried other touchscreen friendly gloves in the past I from gloves that are flexible and very touch-sensitive, but these end up being so thin that cold goes air right through and still end up with cold hands, and the other end of the spectrum thicker gloves that keep my hands warm, but aren't sensitive enough to use the device. The Moshi Digits gloves are the Goldilocks "just right" the perfect combination of functionality, comfort, and insulation.
Conclusion
Digits from Moshi are priced at £29.99 (although you can get them on Amazon for £24.95)which some people my think a little on the expensive side, but remember these are in line with other high-quality gloves and the build quality of the gloves is incredible. The only thing I would like to see is some more colour options.
There's nothing like the approaching winter to remind you that you need to cover your fingers in a touchscreen-driven world. And upon writing this here in the UK we are being warned of a "cold snap" about to hit in the next few days. In a world where people can't live without a way to operate their touch-sensitive devices, Moshi has now produced a pair of stylish touchscreen gloves that actually keep your hands warm — Digits Touchscreen Gloves. Design Digits are designed to provide warmth and functionality to its users. They are dual-layered touch screen gloves that are made with a special conductive fiber. This enables the wearer to have responsive and accurate gesturing on smartphones and tablets. The Moshi Digits have a unique GripTrak pattern on the inside of each glove for a slip-free grip. The inside of the gloves are lined with microfleece for comfort and warmth, and are 100% hand-washable. They are available in 3 sizes and two colours the small and medium sizes come in light gray and the large size come in dark gray. In Use In my day to day job I spend a good majority of my time outside, using a supplied tablet so this gave me the option to give the Digits a full test run in the night time freezing temperatures in our area this week. When it came to using them with my device I found them to work really really well, using the flat pad of your finger as opposed to the tip, I also found that I had to press down just a little bit to make a connection, apart from that, gloves worked perfectly. The GripTrak pattern as it really makes a difference when handling my phone. The gloves are comfortable and they kept my hands really warm, I've tried other touchscreen friendly gloves in the past I from gloves that are flexible and very touch-sensitive, but these end up being so thin that cold goes air right through and still end up with cold hands, and the other end of the spectrum thicker gloves that keep my hands warm, but aren't sensitive enough to use the device. The Moshi Digits gloves are the Goldilocks "just right" the perfect combination of functionality, comfort, and insulation. Conclusion Digits from Moshi are priced at £29.99 (although you can get them on Amazon for £24.95)which some people my think a little on the expensive side, but remember these are in line with other high-quality gloves and the build quality of the gloves is incredible. The only thing I would like to see is some more colour options.
Moshi Digits Touchscreen Gloves- Review
Moshi Digits Touchscreen Gloves- Review
2020-01-30
Ian Furlong
Original Article