Advertisement
Xiaomi is all set to announce MIUI 12 alongside Mi 10 Youth Edition on April 27. Ahead of it, the company has already begun to tease the new features. Yesterday, the brand revealed 'Dark Mode 2.0', a revamped system-wide dark mode with major changes. Today, the official MIUI Weibo account details the new improved AOD (Always-on Display) functionality.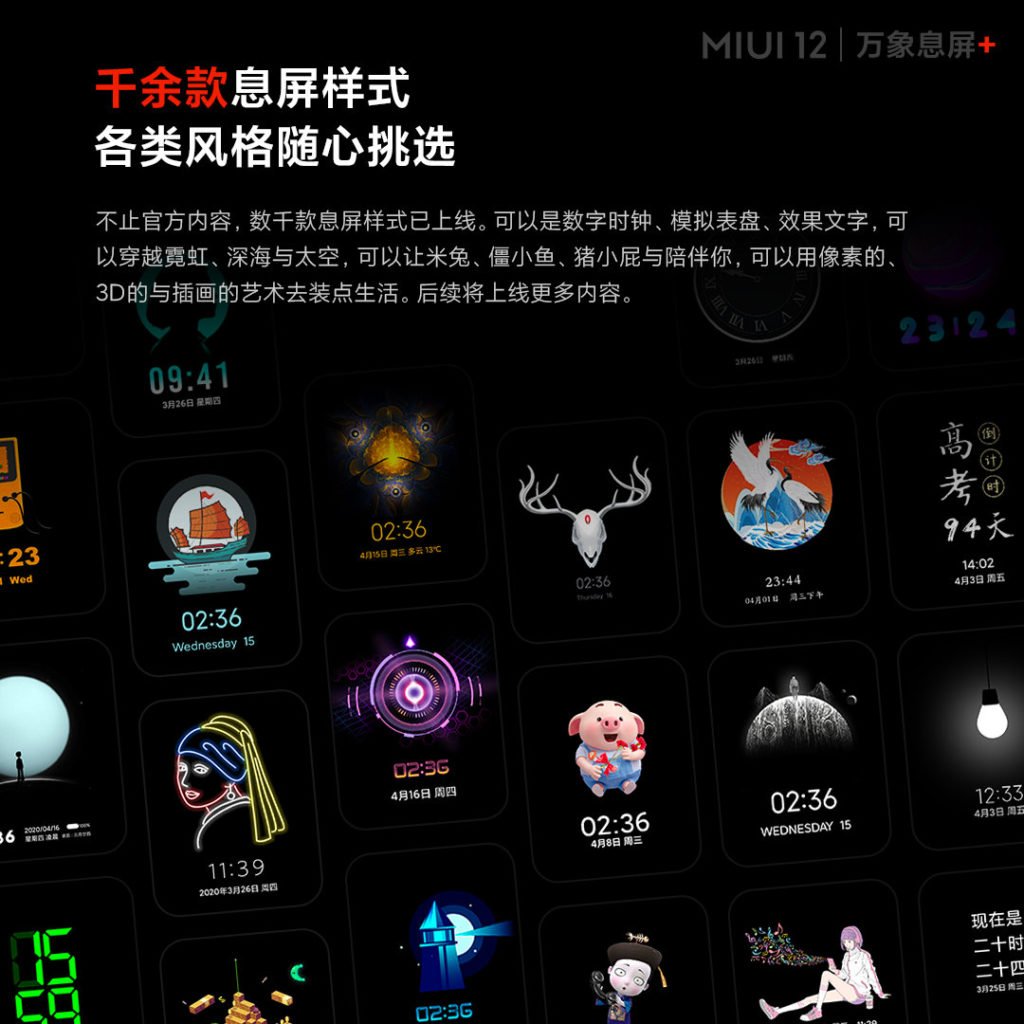 The Chinese smartphone maker introduced AOD on its devices with OLED displays via an incremental update to MIUI 10. The feature was later baked into MIUI 11 late last year. Now, the company is taking it to the next level with MIUI 12.
AOD on MIUI 12 will support MAML format, which means designers can implement non-linear animations with time and weather. In addition to that, third-party styles will also have support for universal system switches to enable or disable battery indicator, app shortcuts, and more.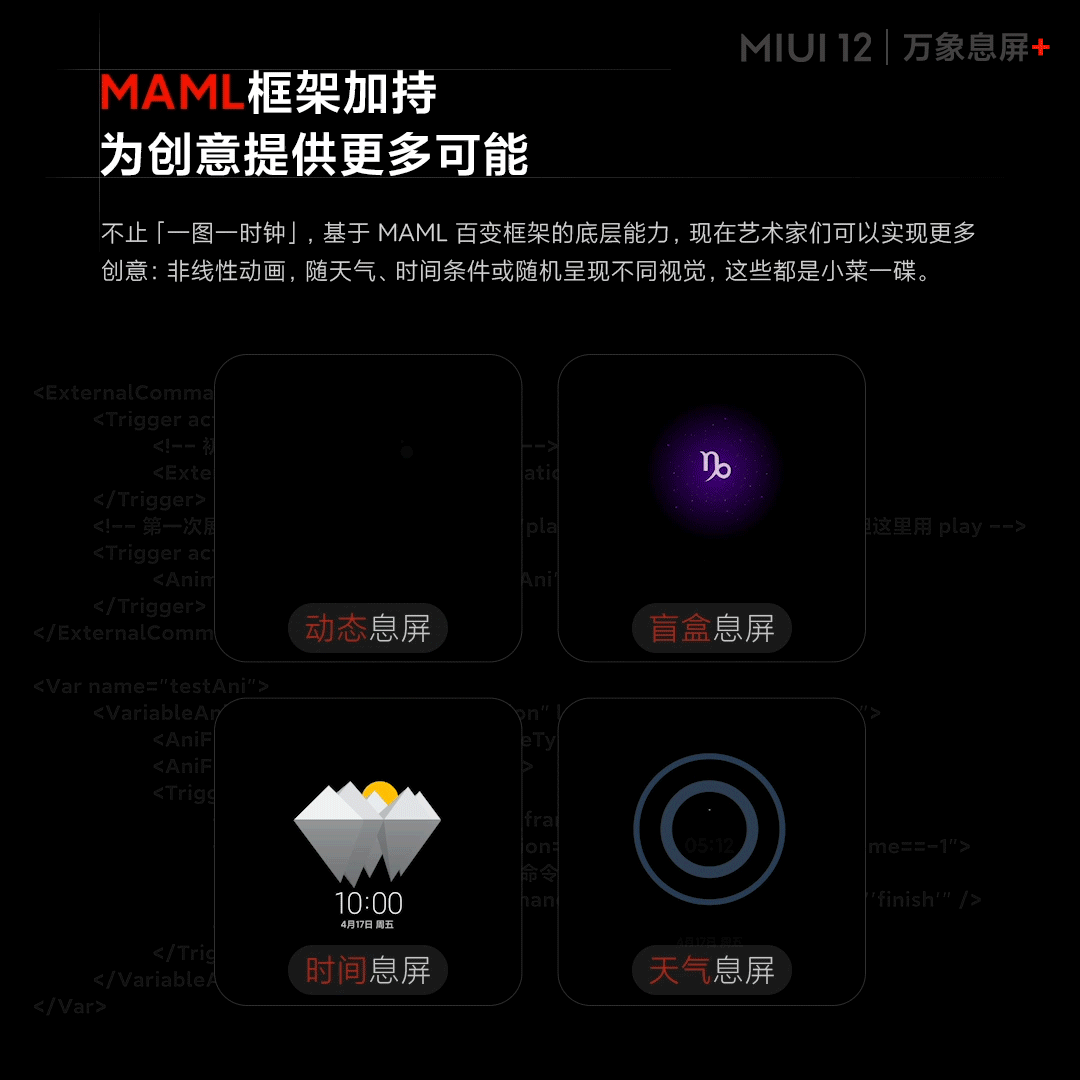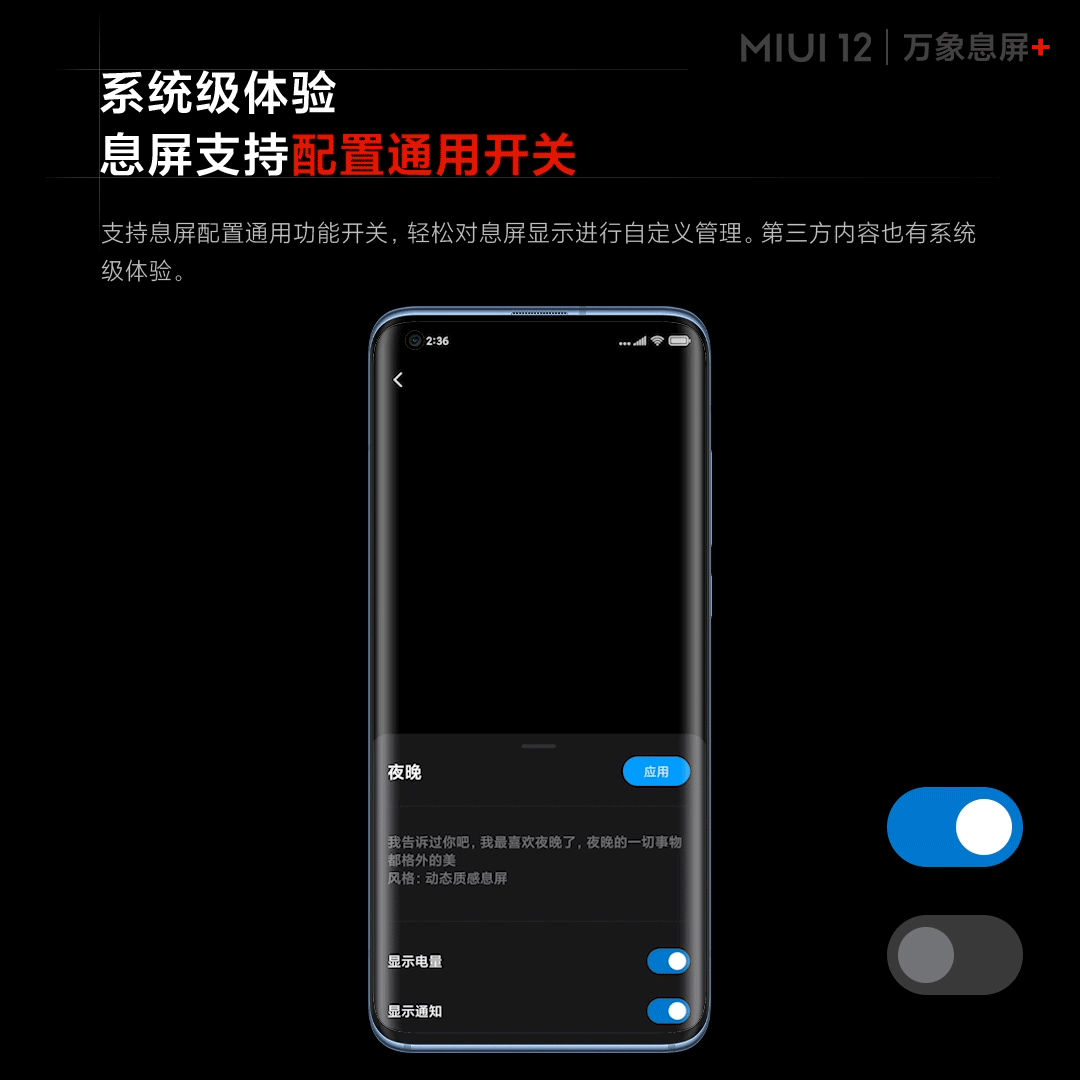 The current version of AOD on Xiaomi and Redmi smartphones is static for third-party styles and they neither support time nor weather. Instead, these parameters are provided by the system itself. But with the next iteration, as mentioned above, designers can fiddle with almost everything to offer better styles. The brand promises over 1000+ third-party animated AOD styles on launch.
Advertisement
Additionally, Xiaomi will be also releasing new animated first-party official AOD styles, which will feature the company's official mascot Mi Bunny doing various things. Also, the company will be bringing AOD styles for Kino (Redmi K30 series mascot), Kings of Glory, PUBG Mobile, and more.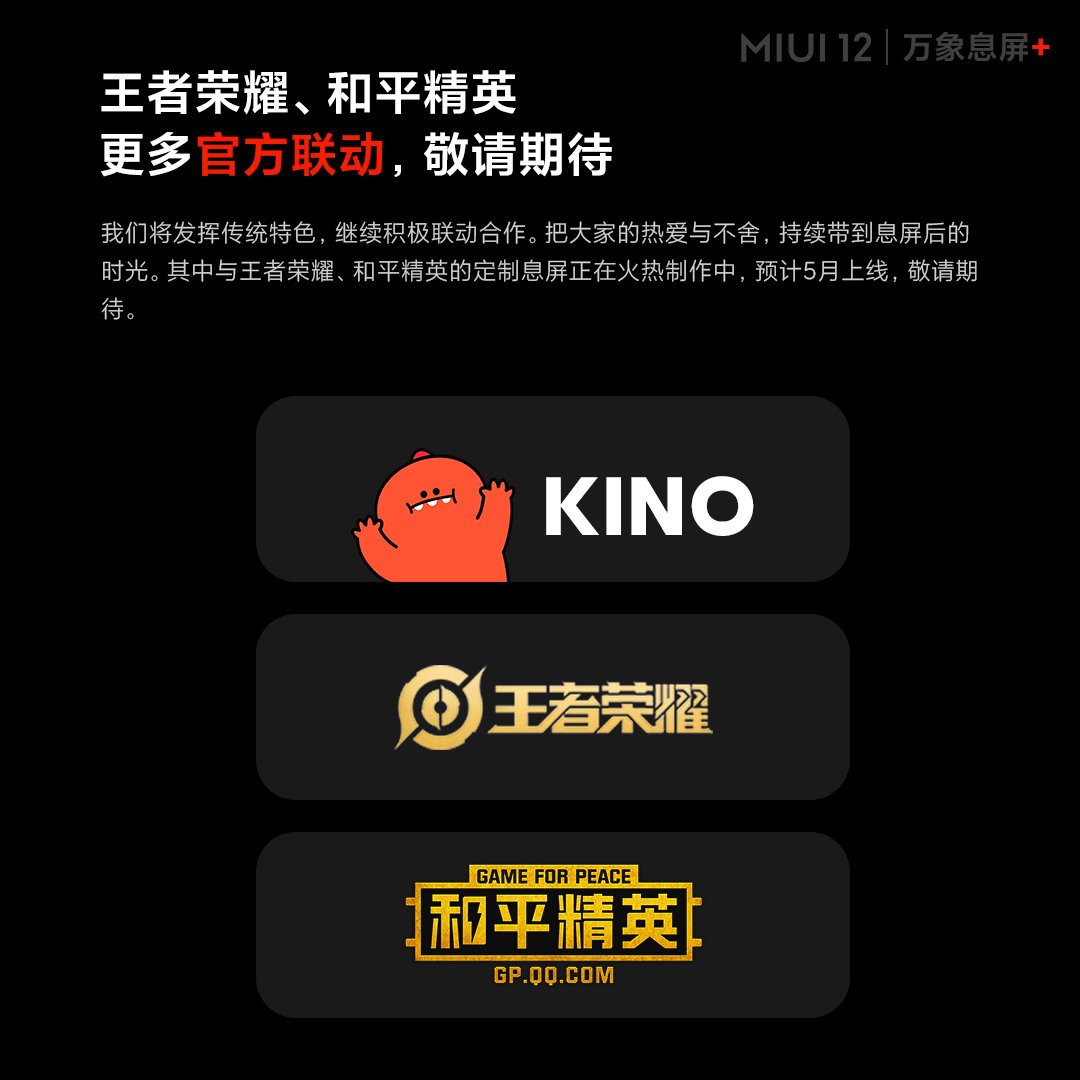 A few days back, MIUI Themes beta added a new section for AOD styles. We thought it will be available for users after MIUI 12 update. Surprisingly, Xiaomi announced today that all users can already experience them on their smartphones.
With the release of MIUI 11, the company made all the themes on the store free to download. Continuing the tradition, the brand announced AOD styles will also be free for all.
Advertisement