As expected, Xiaomi took wraps off MIUI 12 at an event in China where the company also launched Mi 10 Youth Edition. It marks the 10th anniversary of the company's existence. With over 310 million monthly active users, the Chinese tech giant believes 'software is the soul of mobile phones, and it is more important that hardware to some extent'. With that statement, let us have a look at what the latest version of Xiaomi operating system brings to the table as well as the complete list of supported / eligible devices.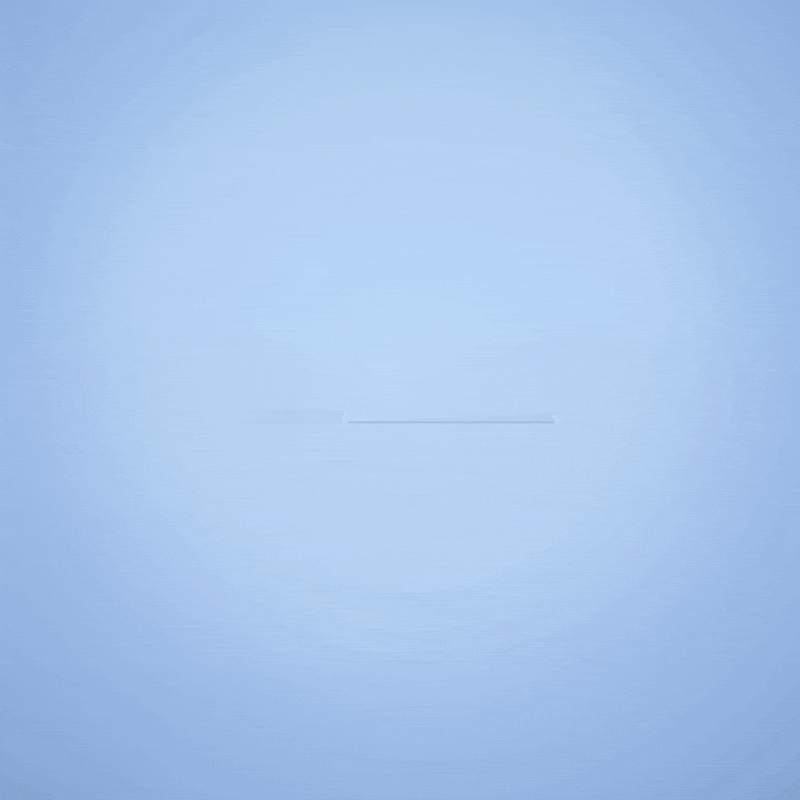 MIUI 12 Design
Design and animations are a core part of any UI. Thus, to perfect it on MIUI 12, Xiaomi has developed its own framework called 'MIUI Light Cone Motion Effect Architecture' (translated).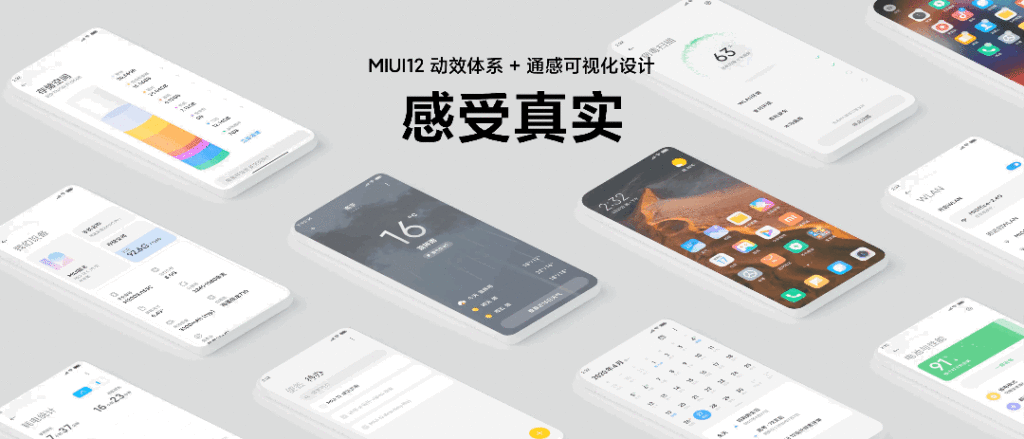 The 'Rendering Engine' of this framework enables real-world light and shadow, advanced interface color mixing, real-time blur, perfect anti-aliasing rounded corners, G2 curvature matching the phone's display, curves, and dynamic rounded corners throughout the entire UI. The company even compared the uniformity of curves on MIUI 12 with stock Android 10 as you can see from the pictures.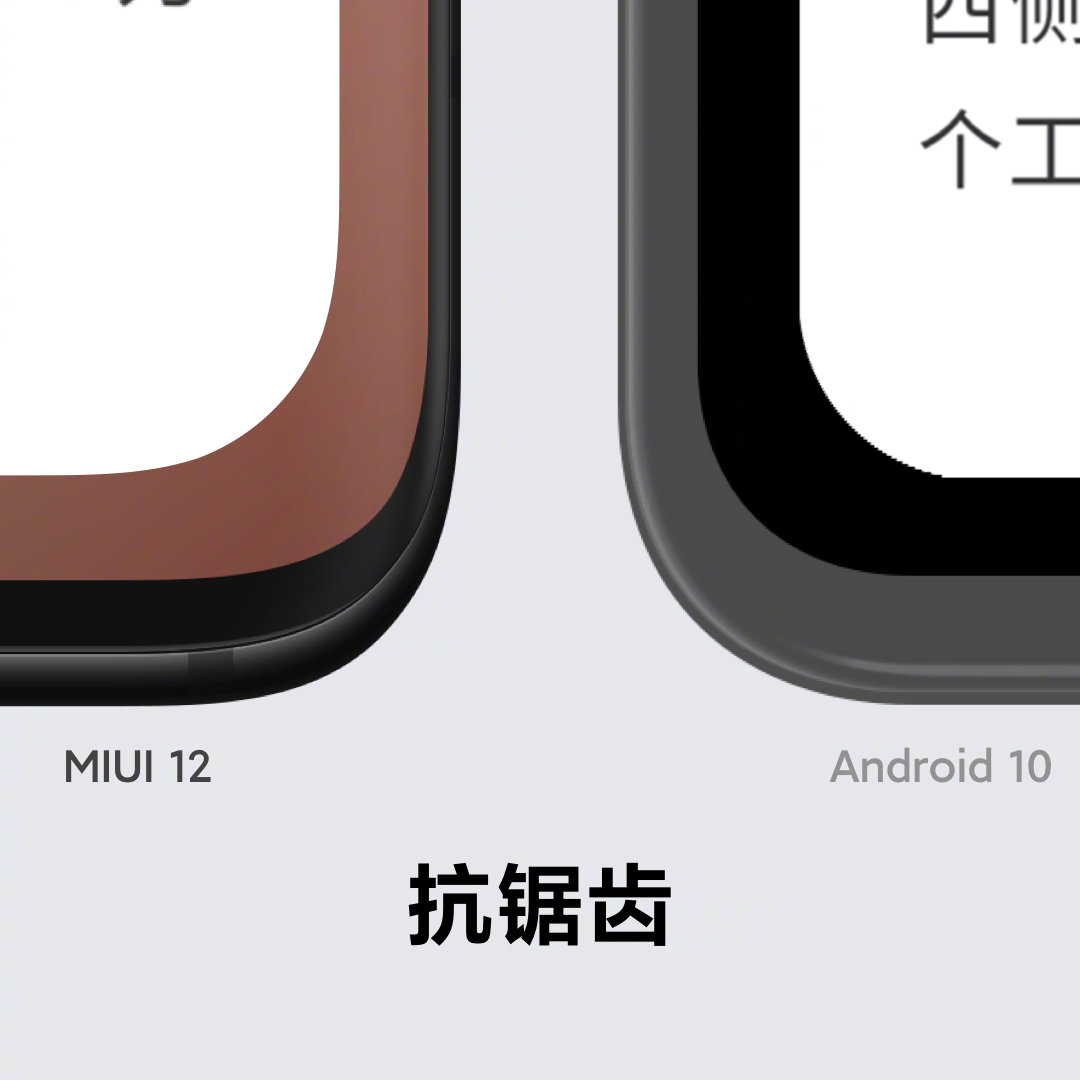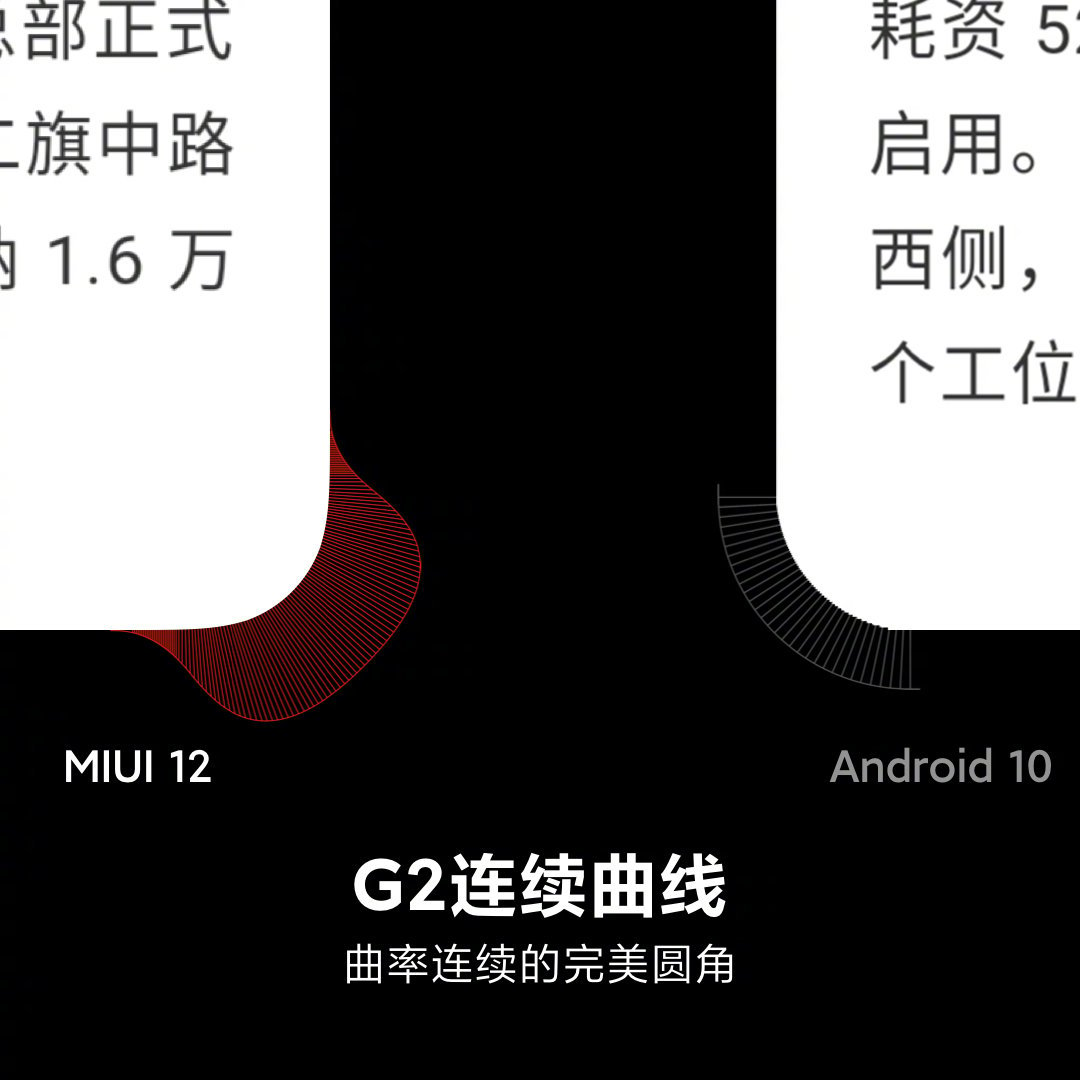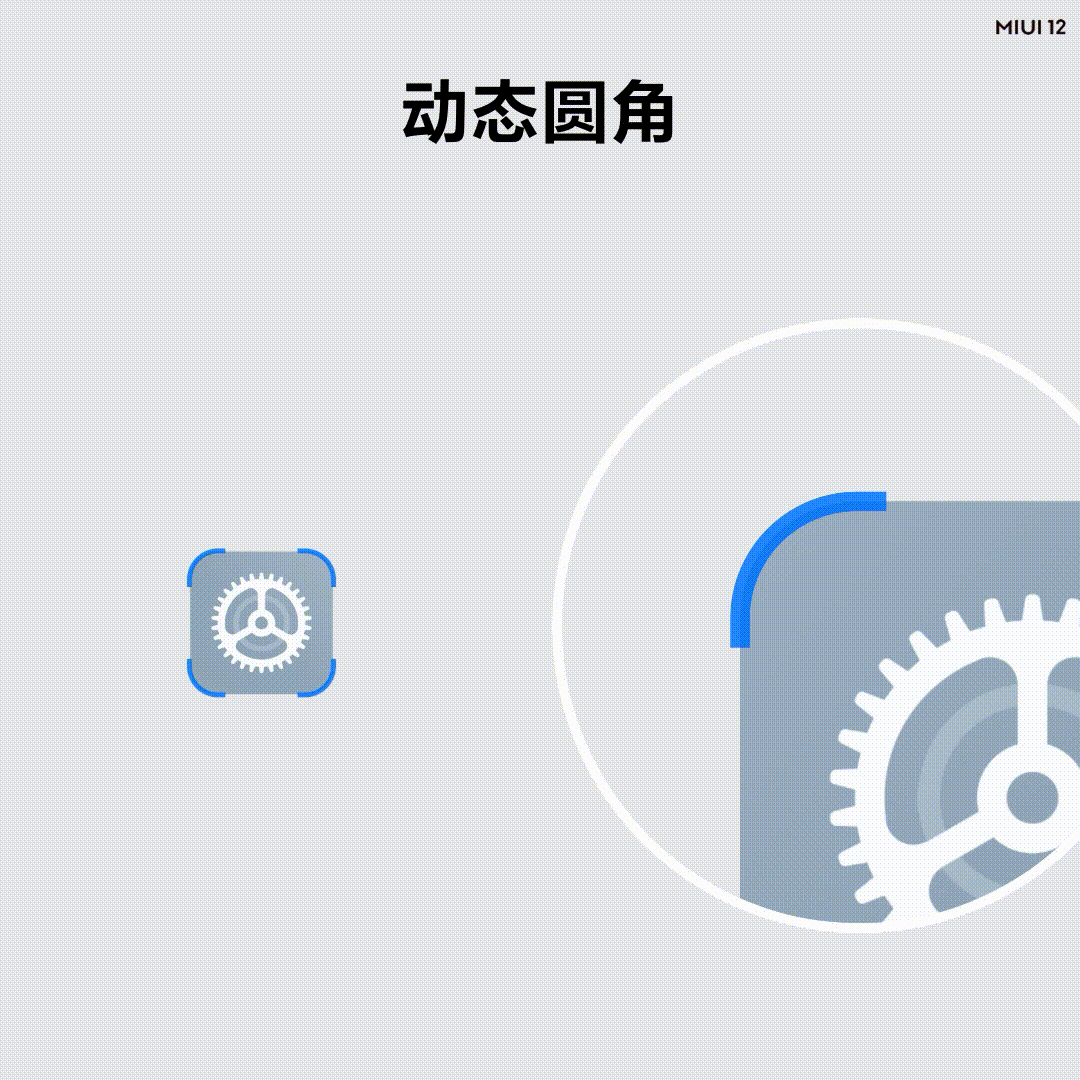 Further, the 'Physical Engine' is responsible for new improved system animations. The duration of animations will depend on users' touch interaction. Opening and closing of apps will also affect the respective apps' icons by stimulating a physical curve in three-dimensional space. Additionally, 'Layered Dynamic Icons' will generate real-time feedback based on the direction and speed of gestures. The animations are said to be vivid and smooth to offer a pleasing experience.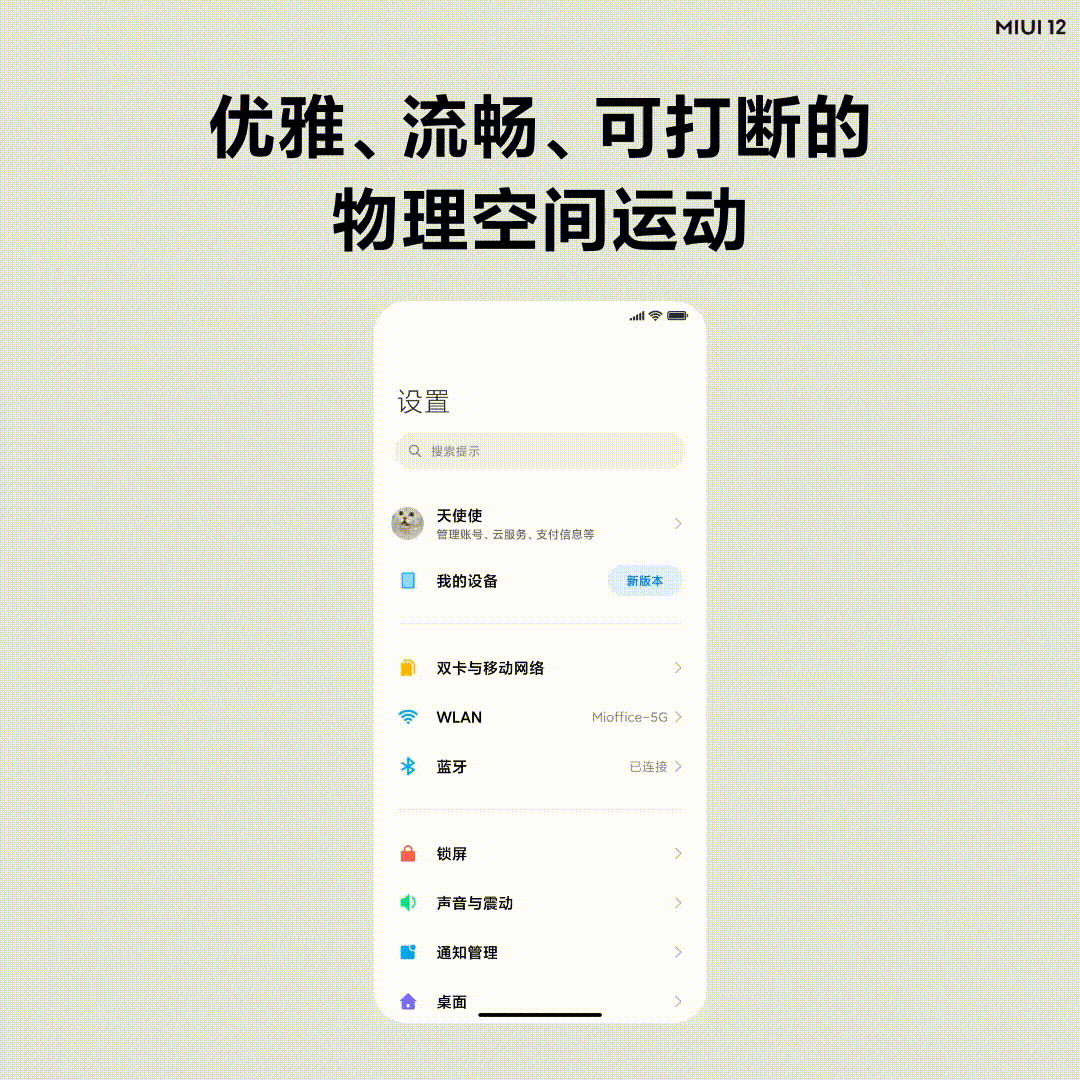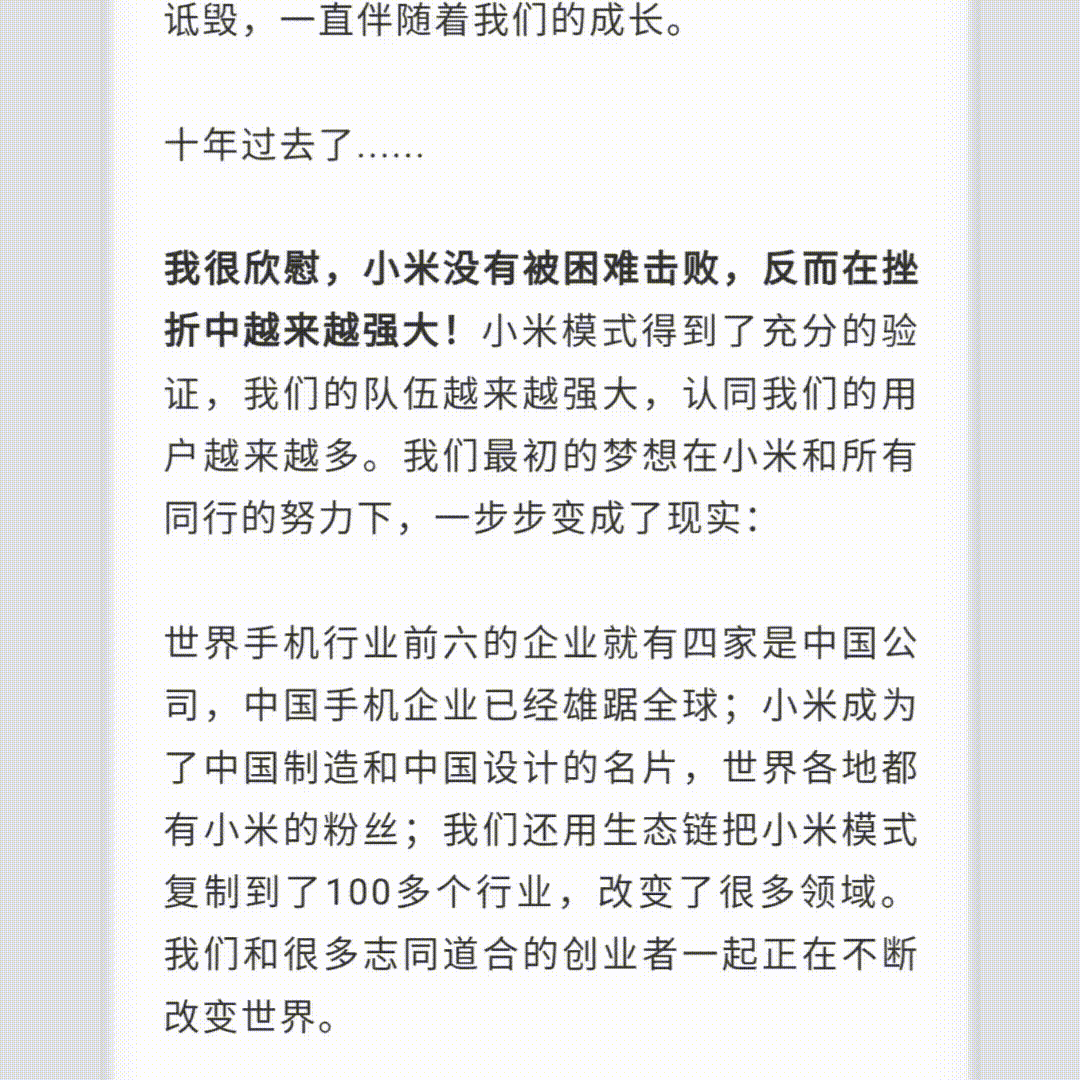 The new animation style helps in closing/opening of apps according to the pace of the user. One can close the app even half-way through opening it. Whereas, 'Dynamic Form' solves the ghosting / flashing while screen rotation by smooth animations
MIUI 12 is full of animations everywhere including icons in the control center, battery app, file manager, Notes app, calendar app, while uninstalling apps, and more. The UI follows uniformed fonts and looks across the system, which is intuitive and the company calls it 'Sensory Visual Design'. Last but not least, the MIUI 12 also brings Dark Mode 2.0 as announced last week.
MIUI 12 Super Wallpaper
1 of 4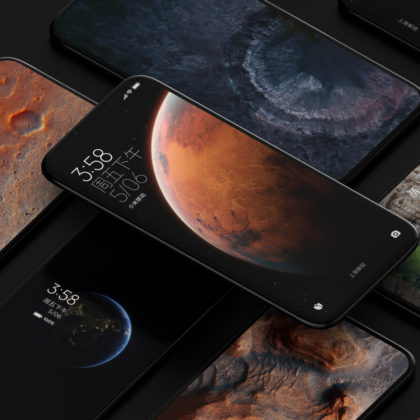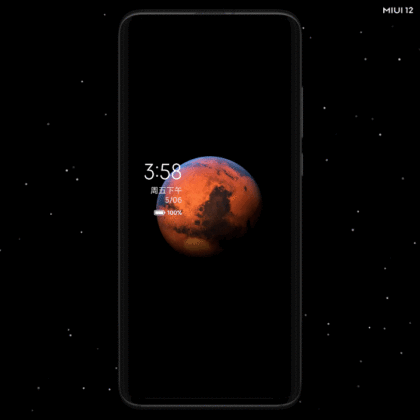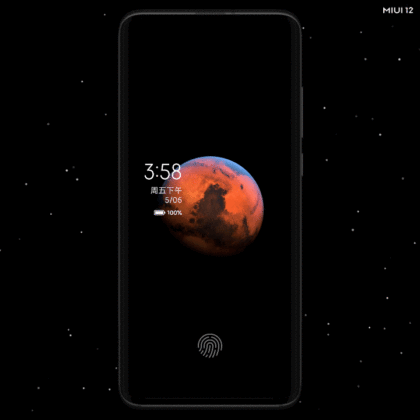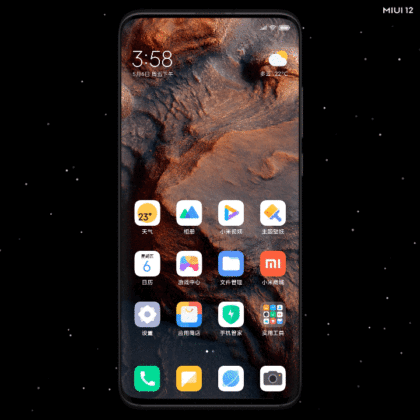 MIUI 12 also brings a new 'Super Wallpaper' option, which currently includes planets like Mars and Earth. Users can examine these two planets just like Google Earth and can even set any desired view of them as live wallpaper as well as animated AOD (Always-on Display) style.
MIUI 12 Privacy
Last week, Xiaomi revealed new 'Privacy' branding for MIUI 12 and now at the launch, it has announced all the improvements. For the unware, Android 10 Developer Previews had a feature to notify when an app is accessing location, mic or camera. Xiaomi did not include it in MIUI 11 but in MIUI 12, it has tweaked this feature with prompts to deny or access permission in real-time when an app carries out such vicious activity.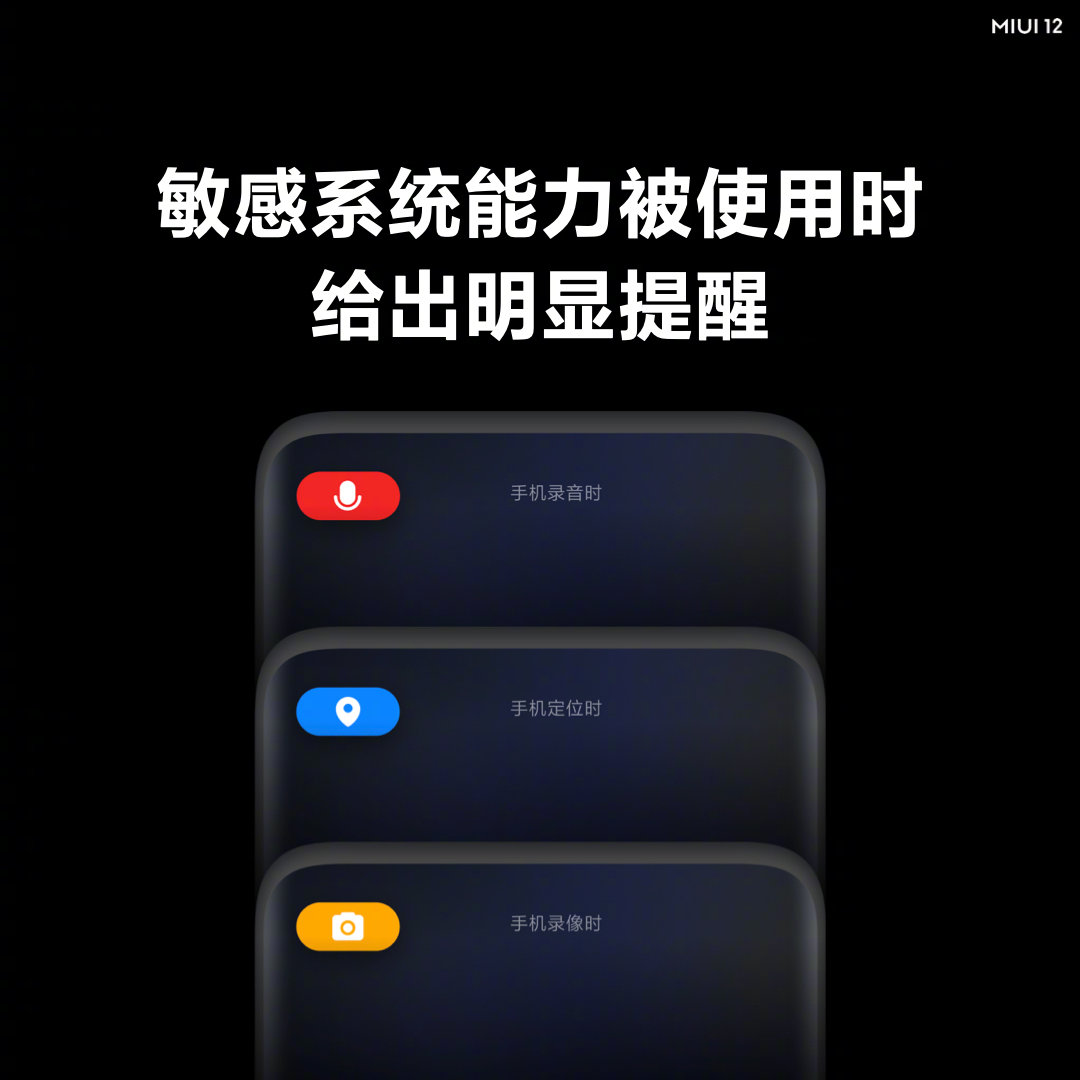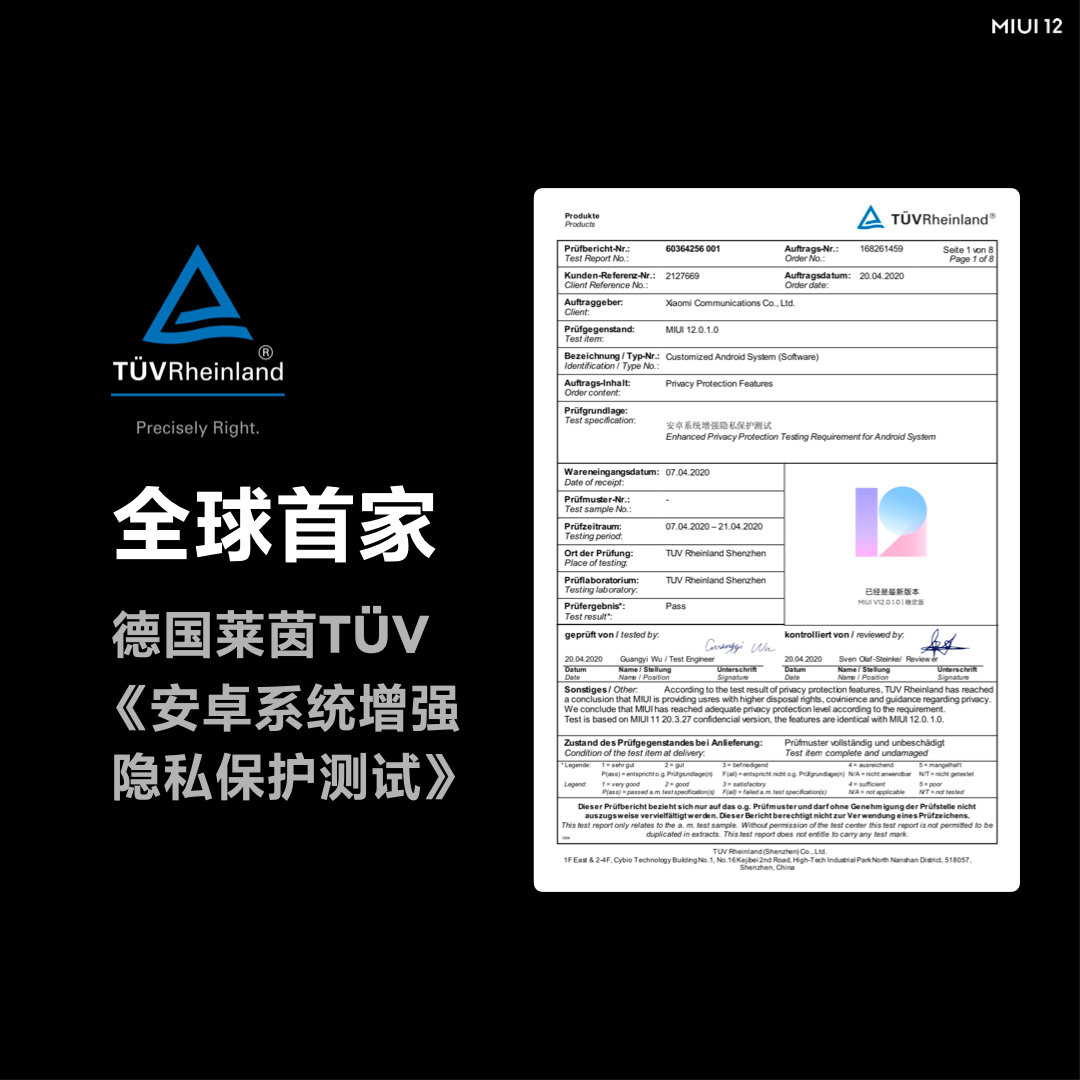 Xiaomi even included a feature similar to what Apple does with 'Sign-in with Apple' to provide blank data to the apps that request certain data in MIUI 12. The system only provides a virtual identity to apps and this identity can be changed at any time by the users. Hence, users don't compromise their privacy by sharing their original info to unwanted apps.
Due to privacy features like this, MIUI 12 is officially the first operating system to be TÜV Rheinland-certified for 'Android System Enhanced Privacy Protection Test'.
MIUI 12 Multi-tasking
1 of 6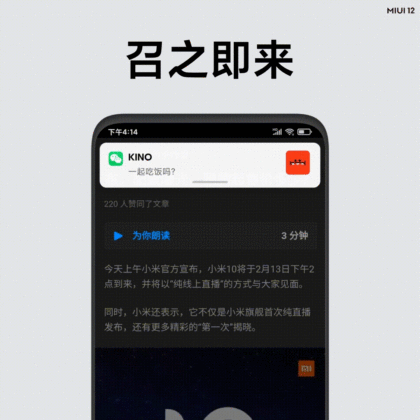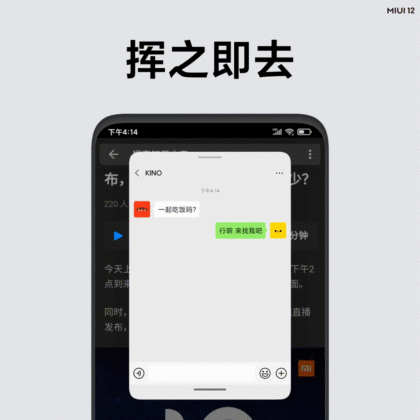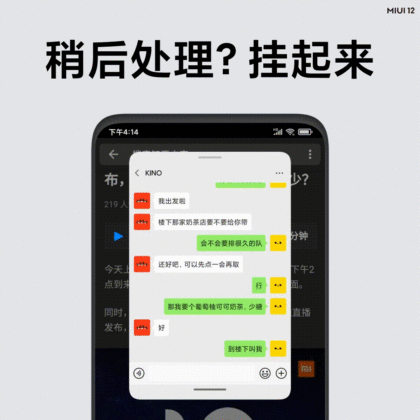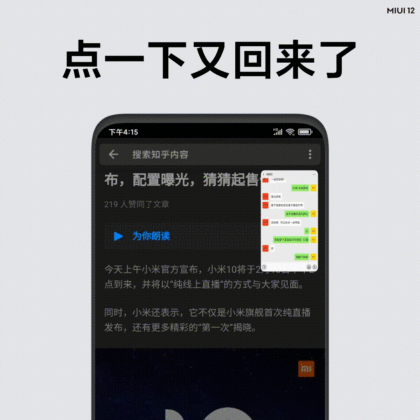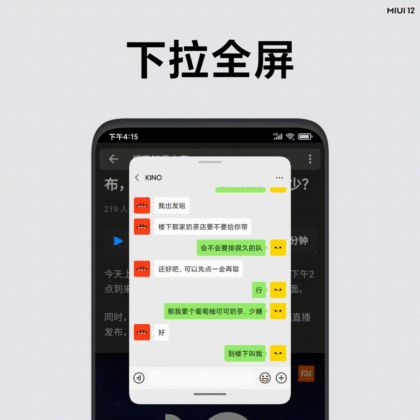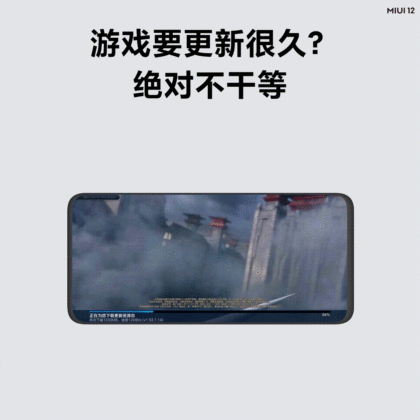 MIUI 12 also brings better multitasking with the help of 'Global Free Windows'. Most apps still don't support split-screen, especially games. To fix this, Xiaomi has now enabled apps to float (picture-in-picture / PiP). Apps can now float adopting to various usage scenarios with support for gestures. This is somewhat similar to the revamped multitasking feature on iPadOS. It is a fusion of stock Android PiP and Apple's take.
MIUI 12 AI Phone Assistant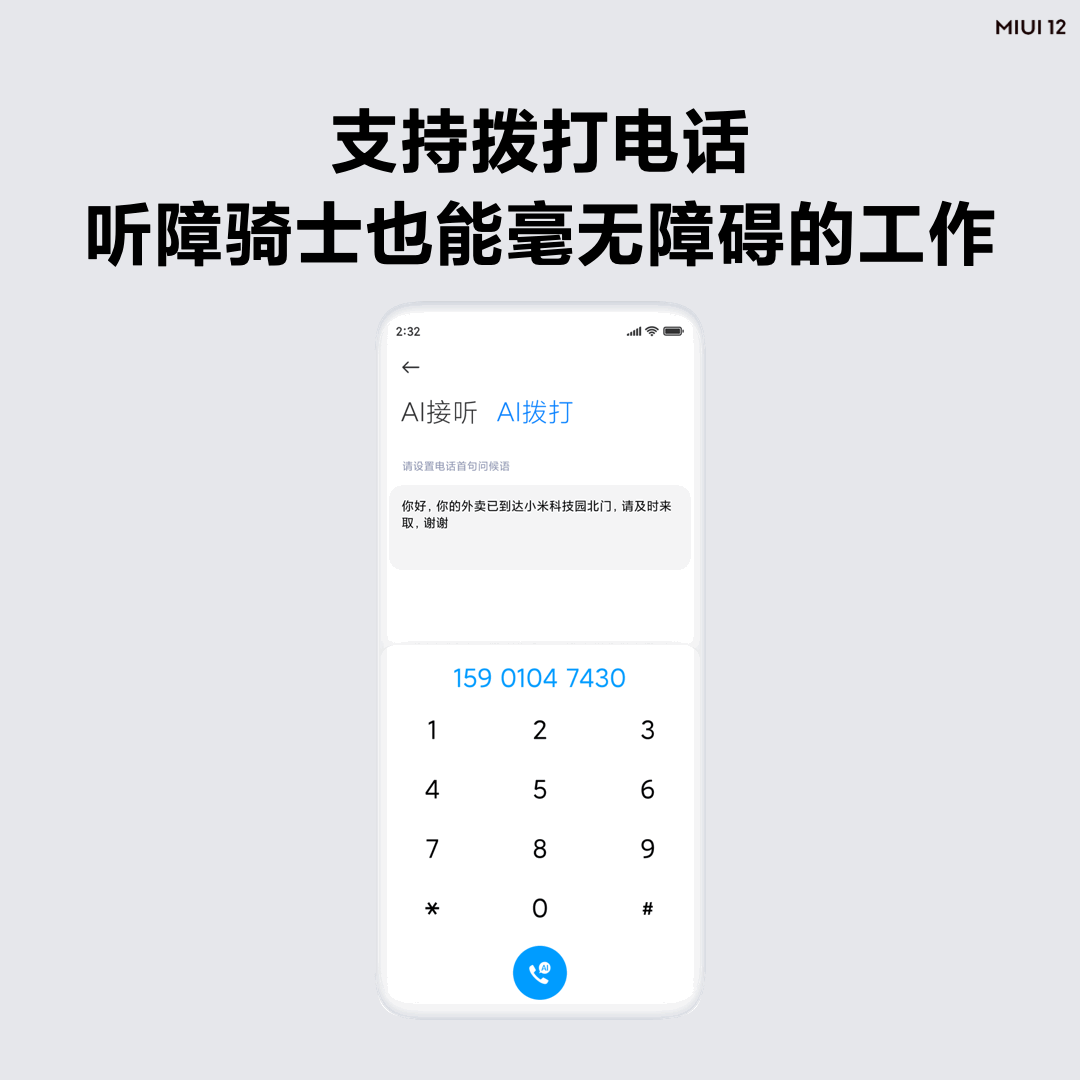 Xiaomi's MIUI 12 also brings 'AI Phone Assistant', an alternative to Google Duplex, which is not available in China. According to the company, it has answered over 4 million calls for closed beta testers in the last 6 months. This feature is now getting a calling option too in order to be a useful tool for disabled users based on feedback.
MIUI 12 Health
Xiaomi is also introducing a new health app in MIUI 12. It can automatically record a full day of walking, running, cycling and climbing stairs when the phone is in a pocket. Above all, the company claims that it will merely consume 1% of the battery for the whole day of usage.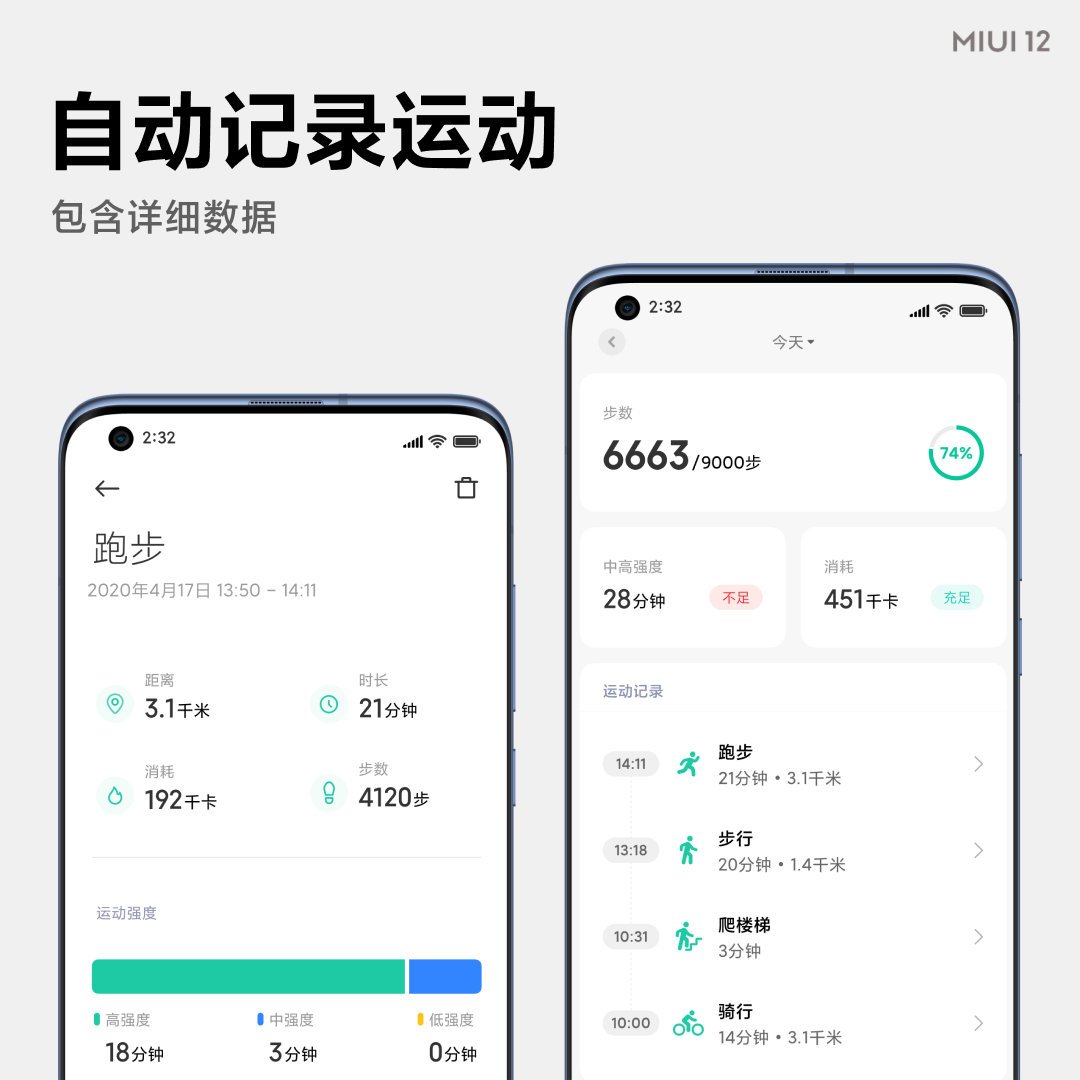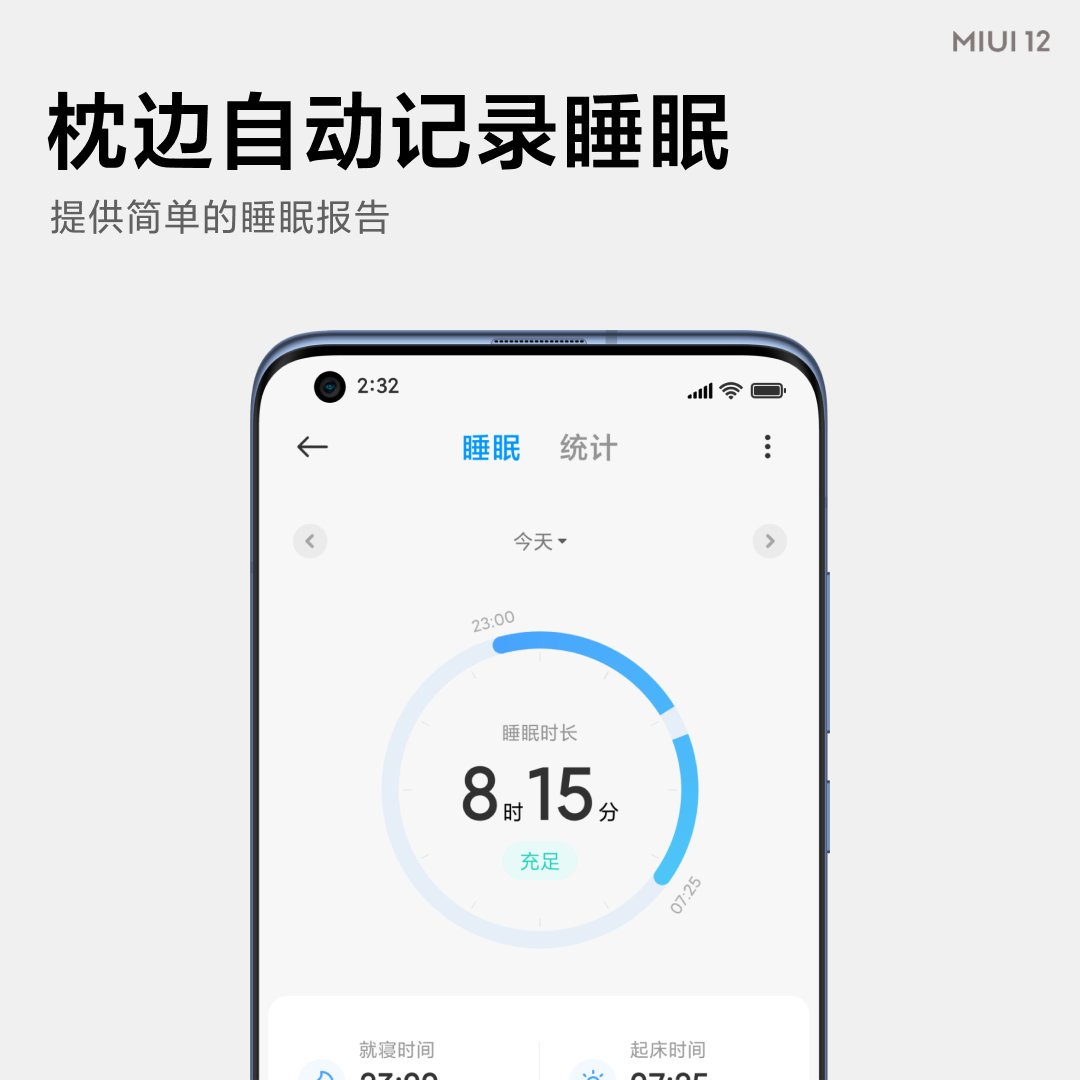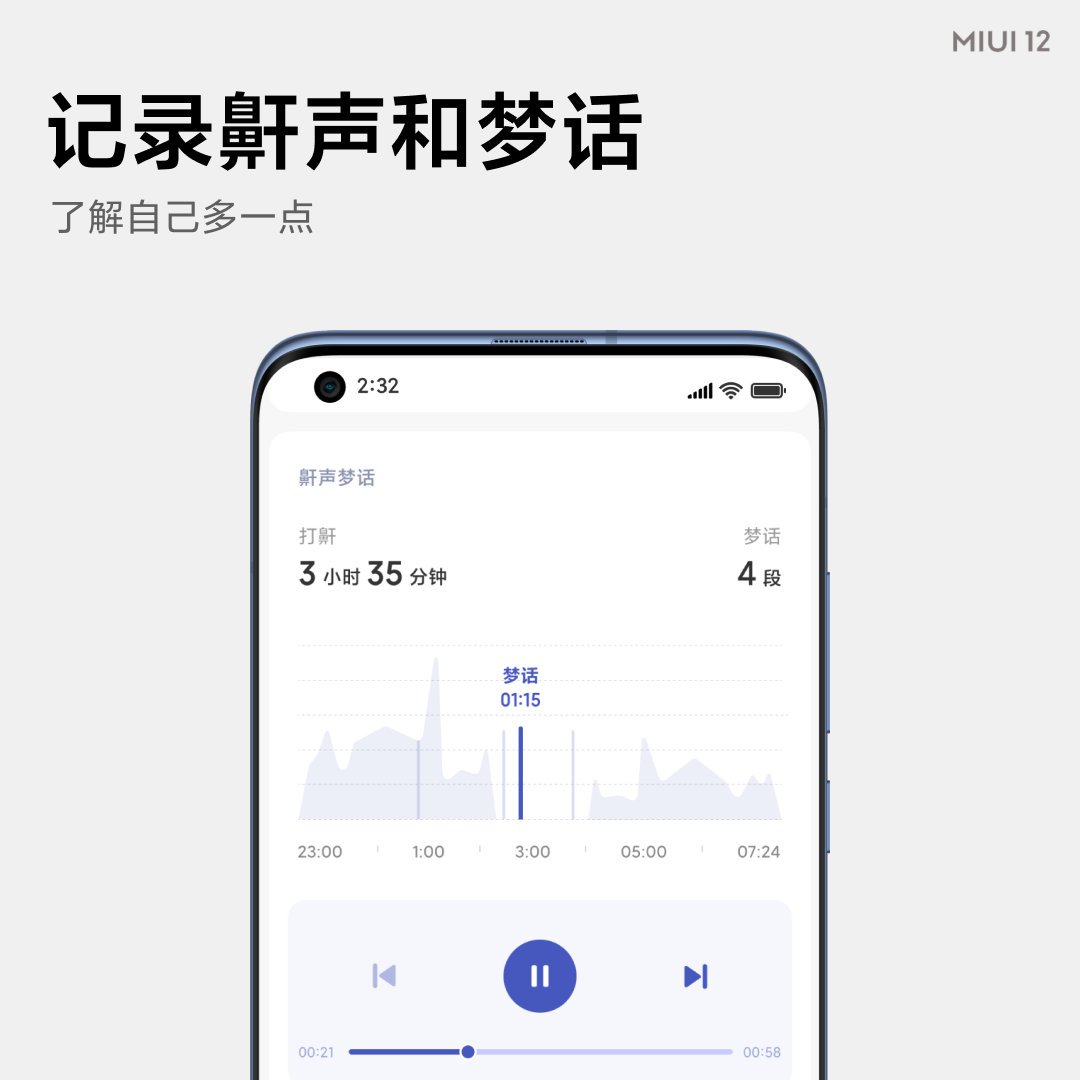 The app also includes options to monitor sleep and record snoring as well as dream words. More importantly, the company assures the data collected by the Health app will be stored locally and will not be uploaded to the cloud.
MIUI 12 Themes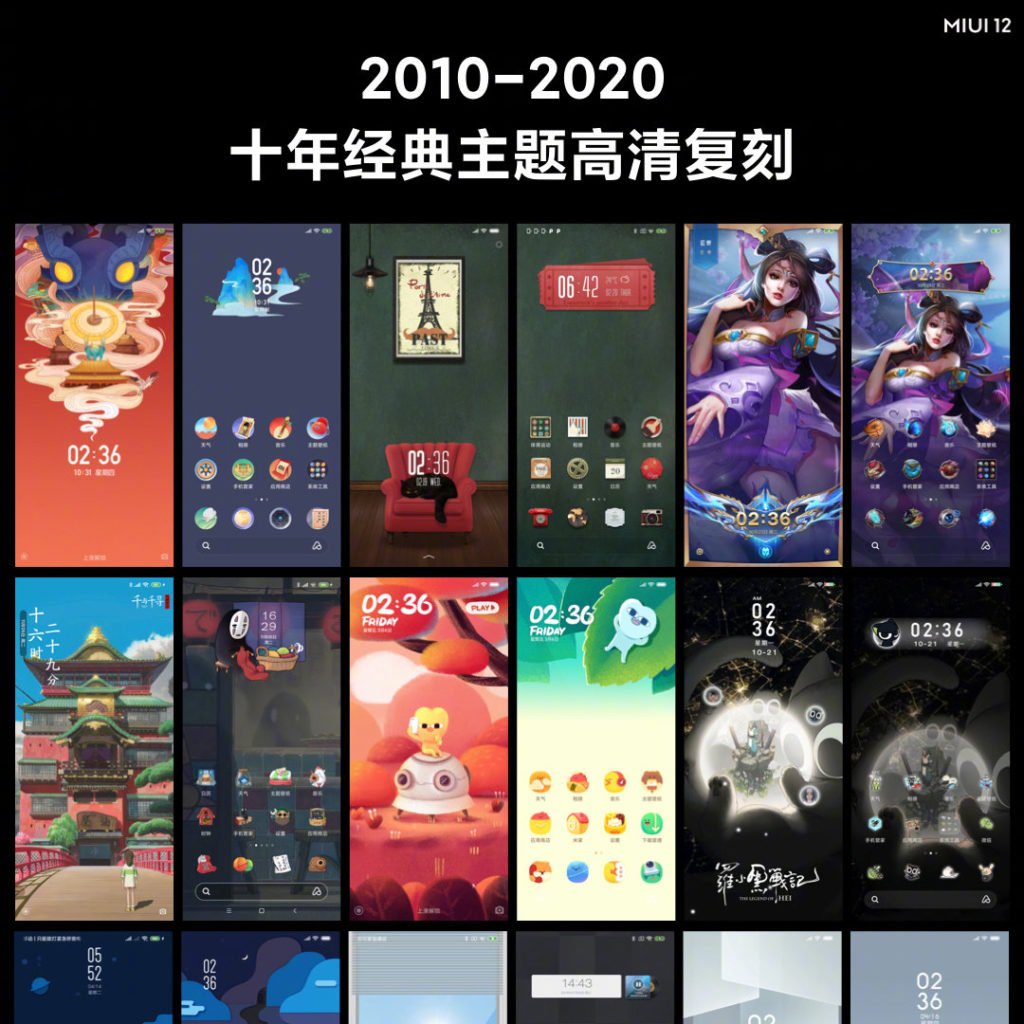 Celebrating the 10th year anniversary, Xiaomi is also re-releasing classic themes from the previous generations in high-quality, in addition to new themes and an AOD section for 1000+ third-party animated AOD styles. The latter feature is already available for devices running MIUI 11 China ROM.
Complete List of Devices Eligible for MIUI 12 Update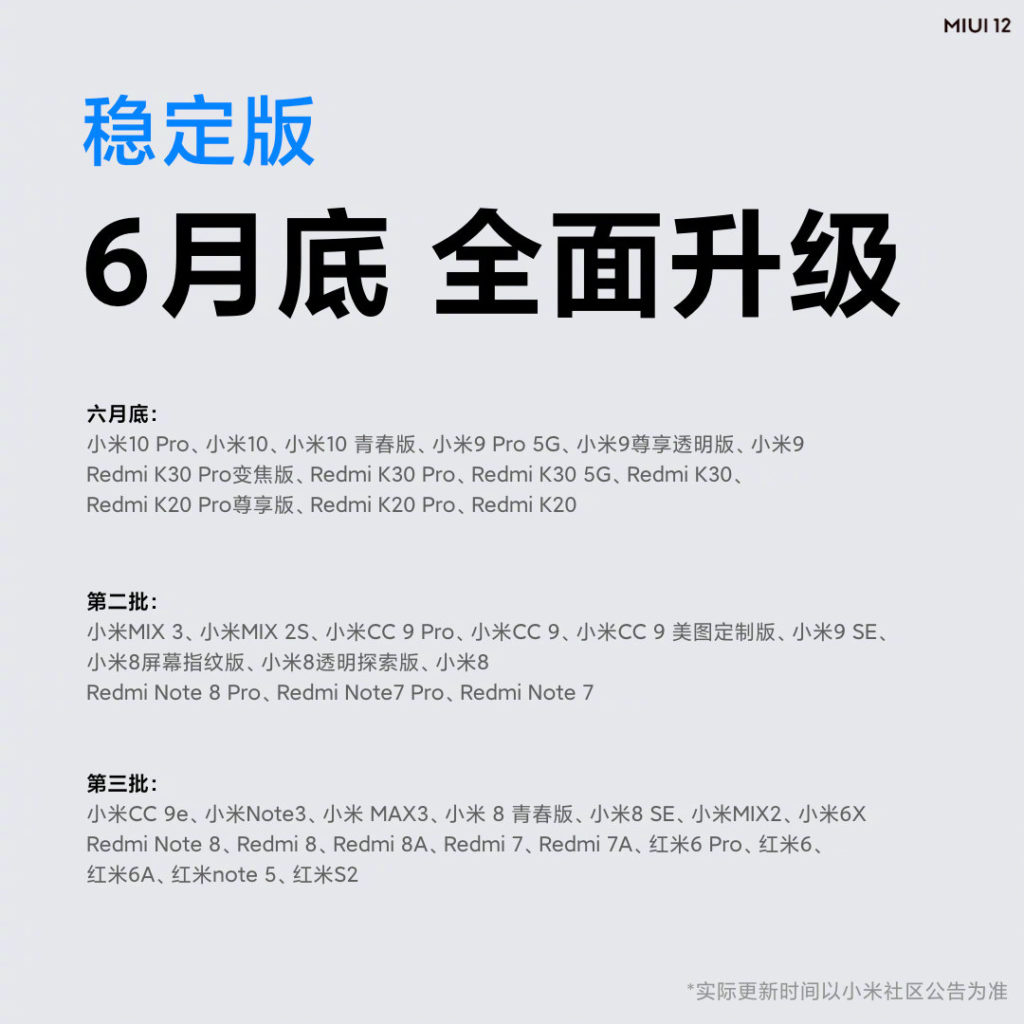 MIUI 12 Closed Beta testing registrations are already live for users in China. Selected users will be receiving OTA from today itself. The company has also announced the complete list of supported devices and divided them into three batches. Stable updates are scheduled to start rolling out from June.
Anyway, here's the list of Xiaomi / Redmi smartphones eligible for MIUI 12 Update.
First Batch
Second Batch
Third Batch
Do note that this list is only applicable to China. The global list may have some changes and thus may contain more or fewer devices.
ALWAYS BE THE FIRST TO KNOW – FOLLOW US!