Xiaomi has announced the intermediate MIUI 12.5 version today. Just like the earlier versions(like MIUI 11.5, 10.5) it brings aesthetic changes in addition to few changes to privacy, and a new MIUI+ to connect to computers.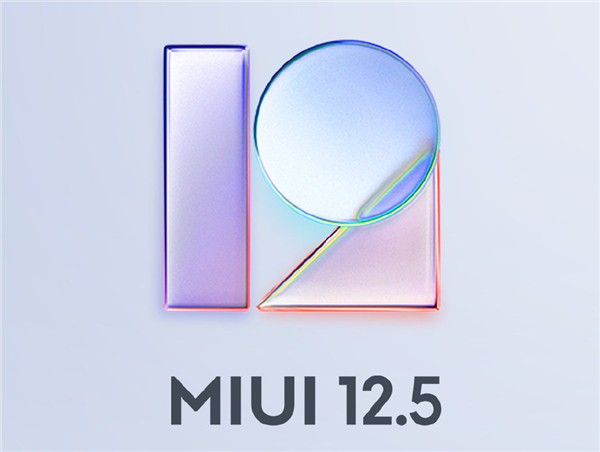 MIUI 12.5- Design and Performance improvements
According to Xiaomi, MIUI 12.5 is lighter, faster, and more efficient than before. In fact, it uses 20% fewer cores than before with 35% less background memory, and 25% less power consumption. Also, with the new version, Xiaomi has reduced the overall system apps that can be uninstalled (to 9) compared to others like iOS, EMUI, ColorOS.
Moving on, despite being an intermediate upgrade, Xiaomi says it is no less than a full-fledged UI. The new version has improved "MIUI Light Cone Motion Effect Architecture" than MIUI 12. It includes a dedicated thread for gestures, priority scheduling with the improved response time.
1 of 4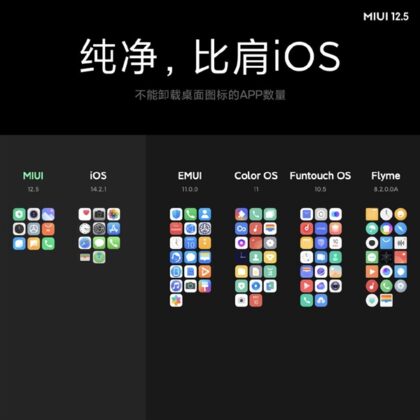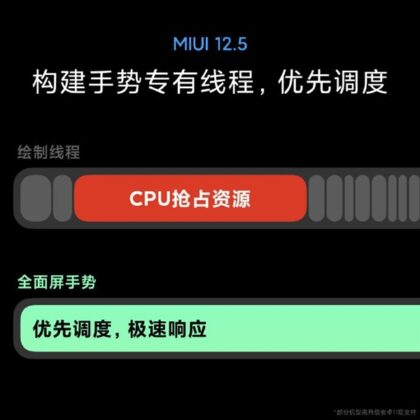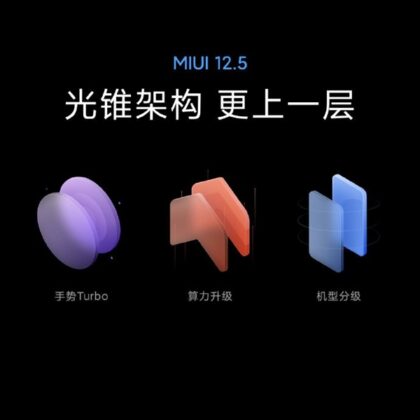 It's computing power has also been upgraded to 20-times the Rendering Engine than before. Further, the UI animations have also been improved. You can take a look at the teaser below:
New Super Wallpapers
Back in MIUI 12, Xiaomi introduced a Super Wallpaper(Live) for Mars and Earth. With MIUI 12.5, it gets new locations. The first one is a Snow Mountain taken from Mount Siguniang. It is the highest mountain of the Qionglai Mountains chain in Western China. In real-time, Xiaomi has captured its 24-hr period of day and night changes to match the time of the day.
1 of 2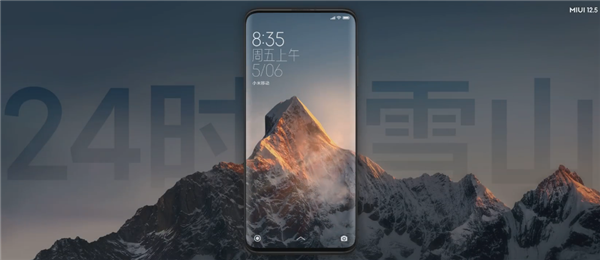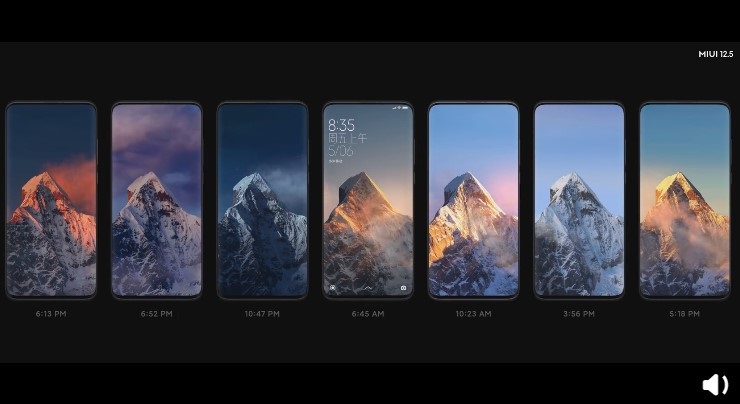 Other wallpaper additions include Shipwreck Bay in Greece(Navagio Beach) and Blade's Edge Mountain in Italy. Xiaomi also says that more wallpapers are coming to the UI before H1 2021.
Notification sounds, Haptics
MIUI 12.5 also brings revamped notification sounds from natural animals from four major habitats- South American Rainforest, Australia, East African grassland, and the Arctic Circle. It says with the help of the British Library, Zoologists, and Sound artists from around the globe, it was able to capture sounds of about 120 creatures.
1 of 3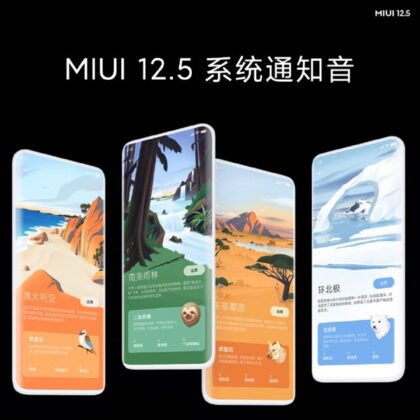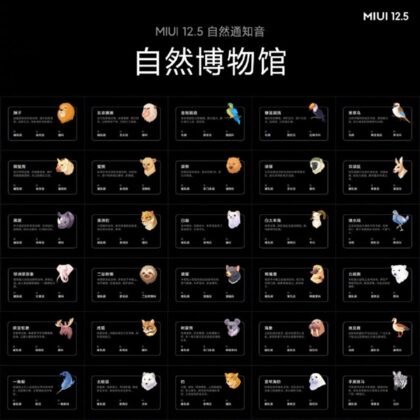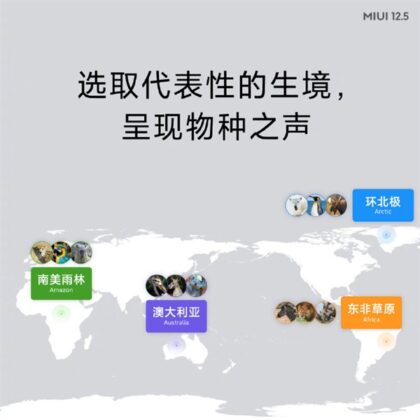 As for system sounds, it says Natural elements like Wood, Sand, Water are clubbed to go along with notifications, UI actions, and foam press for Clock countdown. All these sounds are designed for stereo effects and dual-speakers in mind.
In addition to sounds, the Haptics has also been improved. For instance, Xiaomi says it has refined the feedback vibrations of options like the lock, Tap, Gestures, etc. This extends to the entire library of every action that you can possibly think of inside the UI.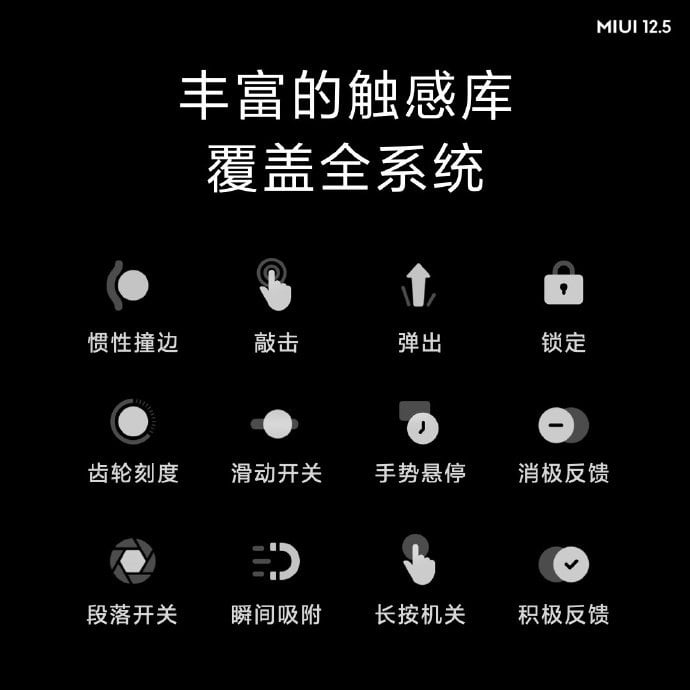 The haptics further extends to visually impaired persons too. Xiaomi says the seamless integration between the touch and force vibration will help visually challenged people to get to know of their actions. We will have to wait for the Beta version to shows more on this.
Privacy
Xiaomi has widened the scope of Privacy on the MIUI 12.5 to four different areas- Clipboard Protection, File Storage(Sandbox Mechanism), Browser, and Location(Fuzzy Positioning). Among this, the Clipboard protection keeps a log of apps and lets users know of those who go overboard to read the copied contents.
Fuzzy Position is a new feature where users can disguise their locations to a few meters away from the exact location to improve safety in certain scenarios. The otherwise accurate positioning(2 to 3m) can always be accessed as the former one is totally optional.
1 of 2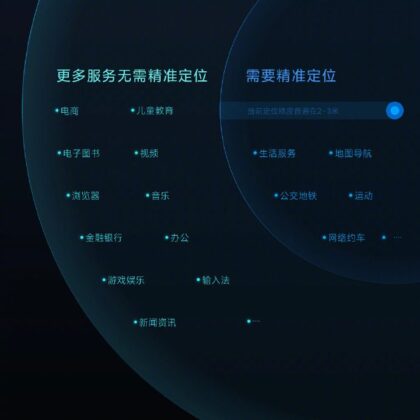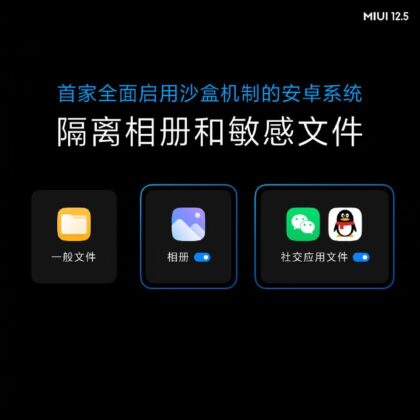 Next is the Sandbox Mechanism on the File Storage application. For the unware, Sandbox is a security mechanism where a separate restricted environment is created to prevent sensitive information from slipping away. Accordingly, MIUI will help users divide photos, and data independently rather than allowing apps to access all of them.
Xiaomi feels that 53% of the top 1000 webpages in China get access to personal information. To prevent this, it uses the in-built security app to intercept pages in the browser(Mi Browser) from cheekily stealing data and blocks malicious pages from downloading themselves.
1 of 2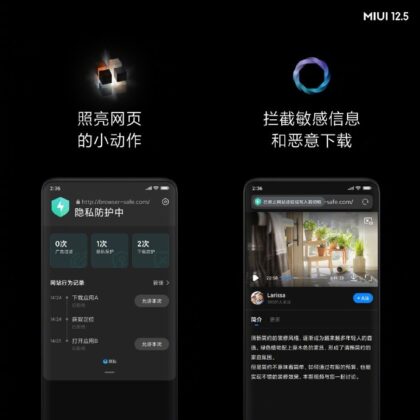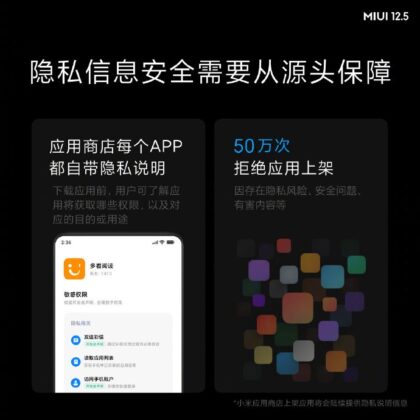 To top it off, the Xiaomi App Store from MIUI 12.5 will have special instructions for privacy which involves risks, security tampering, and avoiding malicious contents.
MIUI Notes and MIUI+
Xiaomi also revamped the Notes App to MIUI Notes. Users can now add quick mind notes, Generate brain Maps(a chronology of notes) with just a click. Additionally, the update brings graffiti function, optimization for finger painting(with 4 brush strokes).
1 of 4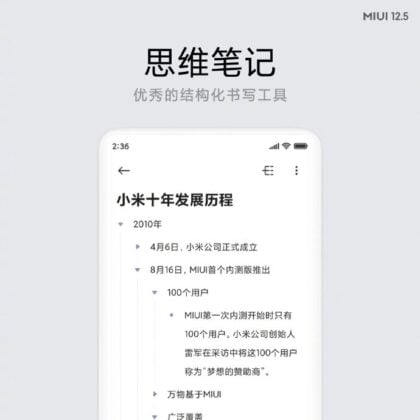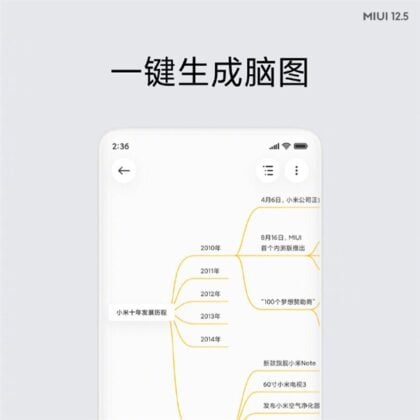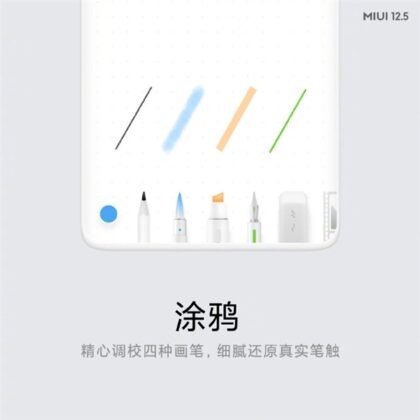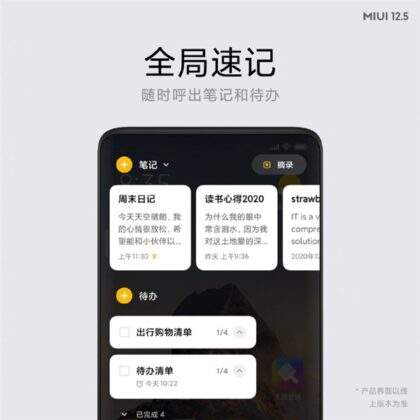 Further, you also get a quick shorthand window to quickly jot down notes(Text, image, links etc.). All of them are instantly synced to the Notes app as you add them. The new Notes app also gets a new typesetting system with dynamic grids to improve aesthetics.
MIUI+
Xiaomi introduced its first-ever cross-border connecting feature in the MIUI 12.5 with MIUI+(Beta). With this users can do the following actions on the computer:
View Mobile notifications, Open Apps
Copy/Paste Text
Open Screenshots
View Web pages from Mobile
1 of 4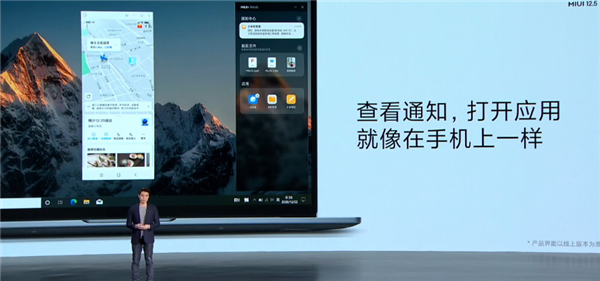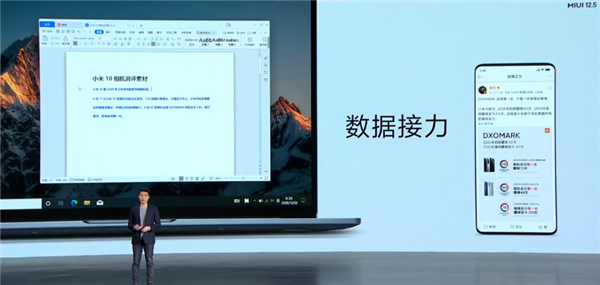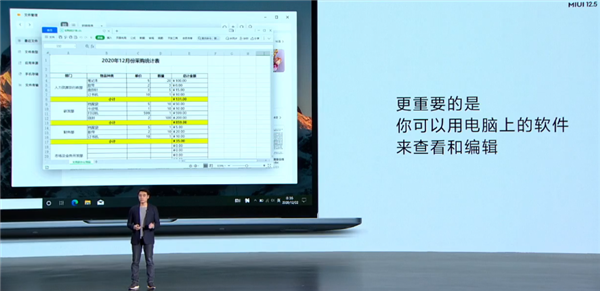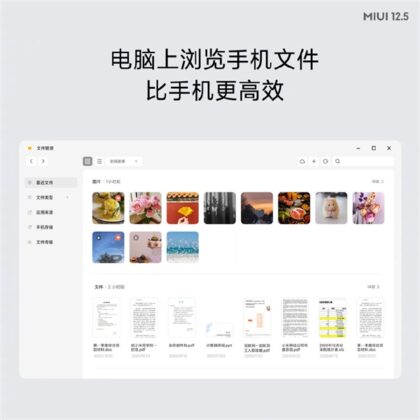 In addition to this, Xiaomi says the Mi File Manager and MIUI Notes will have a full-fledged PC-like interface with this feature. These not only support keyboard and mouse operations but allow users to edit documents on the go.
List of Officially Supported Devices, release date
Xiaomi has already opened the Closed Beta registration of MIUI 12.5 for the supported 21 devices. Anyway, let's look at the list below:
As for the release date, Xiaomi says it will release the Closed Beta to selected users via OTA from 21:00 local time tonight(December 28). However, the Public Beta will start from mid-January of 2021.
UP NEXT:
ALWAYS BE THE FIRST TO KNOW – FOLLOW US!