The analysts at Counterpoint Research released their global smartphone shipments report for Q1 2020. As expected the market plummeted 13% YoY due to COVIID-19 global pandemic. However, brands like Relalme and Xiaomi showed an increase of 157% and 7% YoY growth rates respectively. In fact, they are the only company to be less affected. Also, the market share of 5G phones rose to 8% compared to 1% last year at the same time.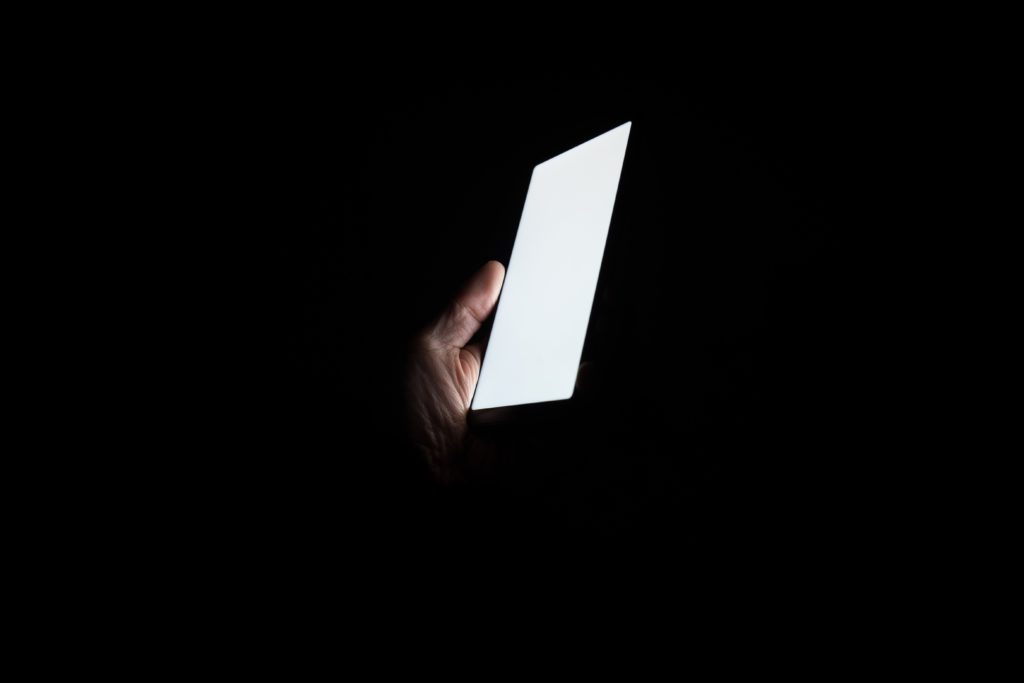 For the first time ever since Q1 2014, the global smartphone shipments dropped below 300 million units in a quarter. China as the primary smartphone market of the world was severely affected by the pandemic, which originated from the region.
Smartphone shipments declined by 27% YoY in China making the region account for 22% overall global market share from 26% last year. This also affected the supply chain, which can lead OEMs to look for countries like India and Vietnam in the future.
Samsung led the market but its shipments dropped by 18% YoY. It is expected to further decline given all the primary markets for the OEM is still under lockdown. Whereas, Huawei
Apple
only saw a 5% YoY decline but its
iPhone
revenues dropped by 7% YoY.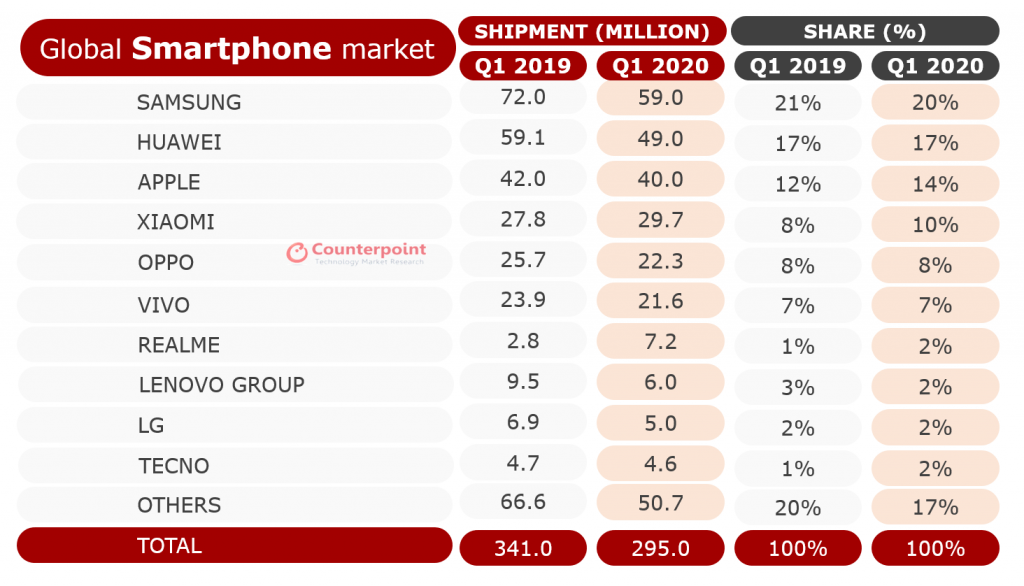 As far as recovery is concerned, analysts predict mid-range smartphones to be the biggest winner of the pandemic. Sales of entry-level handsets are expected to go down due to the current economic situation, especially in developing nations. But high-end devices will start selling once again after certain normalcy.
However, mid-range devices will continue to thrive. On top of it, OEMs are expected to launch 5G-enabled sub $300 smartphones, which will further increase the market share of 5G as well as mid-range handsets.
Further, the most affected are the OEMs whose primary channel of business is offline. Also, the market share of the top 10 brands has increased from 80% in Q1 2019 to 83%. This suggests the brands that rank 11 and above like HMD Global are yet to see worst quarters.
(Source)