Microsoft might launch a Surface device in the future which features a foldable display, as seen in the recently published patents. It could be either be Microsoft Surface Duo or Surface Neo.
The patent was filed back on 6th May 2019 and was published on 28th January 2020. In the patents, a device can be observed with a single large display that appears similar to the Surface Duo in terms of design. Unfortunately, the patent doesn't divulge the unique device's name and rather only carries the "hinge device" description, meaning it could either be a smartphone or a PC with a foldable display.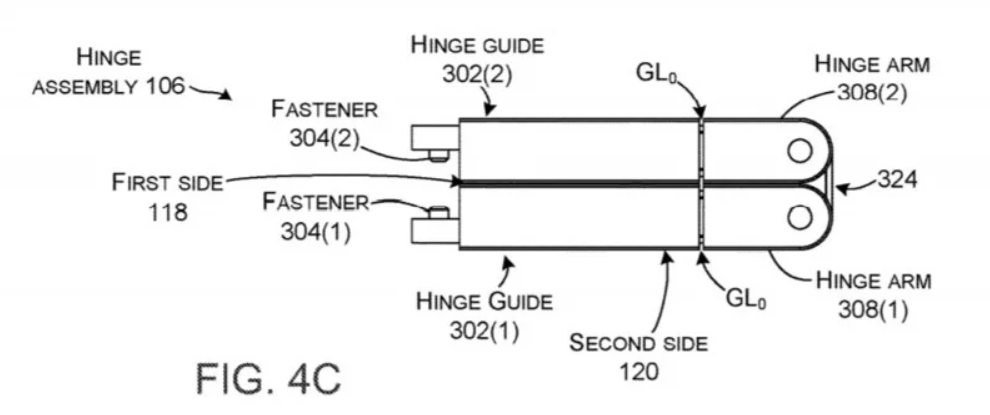 Electronic products with foldable display have become increasingly more popular since early 2019 when major brands like Samsung
Galaxy Fold
). Since then, other smartphone OEMs like
Huawei
and
Motorola
have also released their own offerings with similar features, namely
Mate X
and
Moto Razr
. This technology has even transferred to televisions that will arrive with a rollable display (
LG Signature R
As of right now, no commercially available PC with a foldable display is available in the market but Lenovo is set to be the first to release one. To supplement this, Microsoft is also working on Windows 10X which is a version of the popular desktop operating system which will take advantage and be optimized for PCs with folding displays. Furthermore, Microsoft with its Surface Duo and Neo offerings have worked with dual or split screen devices so it doesn't seem far fetched that a foldable Surface might be launched as well.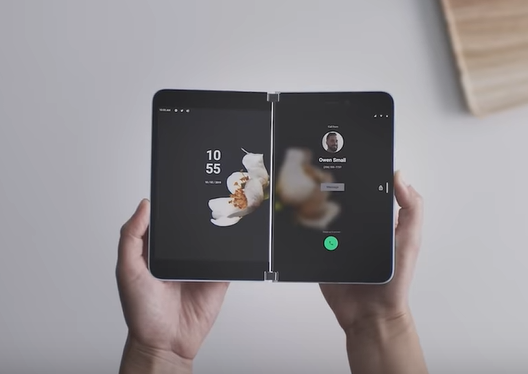 According to the patent, a device with a hinge can be observed which supports the flexible display unit. Unlike the Surface Duo, the device in the patent features one large display instead of two separate ones. Currently, the technology is expensive and not nearly as durable as regular screens. Hence, Microsoft might delay product launch and might look for a better alternative; or just as likely, never use the patent designs at all.
(Via)