Microsoft China had an event today during which it announced its digital whiteboard, the Surface Hub 2S 50. The product launched was announced back in 2019 but it has just landed in China.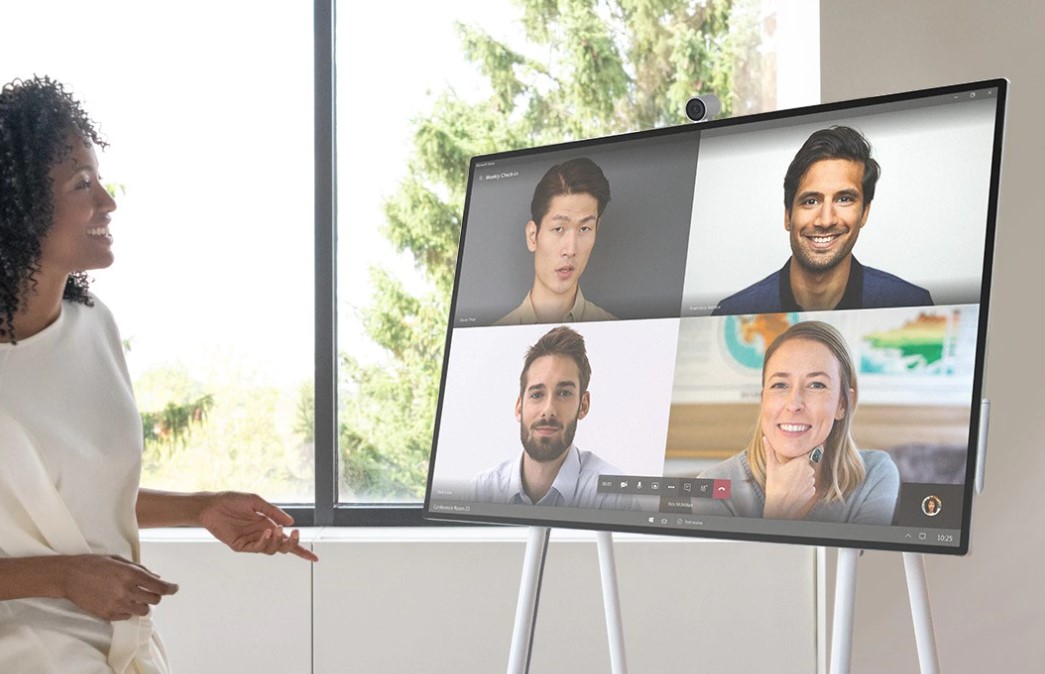 The Surface Hub 2S will sell for CNY 72,888 (~$11,137) and will ship with the Surface Hub 2 Camera and the Surface Hub 2 Pen. Buyers who want the Steelcase Roam which allows the board to be wheeled around will have to purchase that separately.
The APC Charge Mobile Battery that provides up to 2 hours of backup power when moving the whiteboard around or when there is a power cut also has to be purchased separately. Unfortunately, the Chinese price tags for these two accessories were not revealed. In the USA, the Steelcase stand is $1450 while the battery is $1400.
EDITOR'S PICK: Microsoft confirms Xbox cloud gaming is coming to PCs and iOS next year; more countries too
The Surface Hub 2S has a 50-inch display with a 3:2 aspect ratio and a 3840 x 2560 resolution. The whiteboard isn't just a giant touch display but packs the internals of a computer. There is an 8th Gen Intel
Intel
's UHD Graphics 620 integrated GPU, and 128GB of M.2
SSD
storage.
In 2020, those specs may not be powerful enough but the good news is that you can also use the board as a monitor if you connect your own PC via the HDMI input port. Other connectivity ports are a single USB A port, a USB-C port, an ethernet port, and a Mini DisplayPort for output.
Microsoft originally planned to make the internals of the Surface Hubs 2S upgradeable via a cartridge that has a more powerful processor and GPU but the plan was canceled in February. Microsoft didn't say if it plans to announce the cartridge at a later date but we hope it revives the plan.
The Surface Hub 2S also has a much bigger model that is 85-inches in size. It will go on sale early next year for $21,999.
ALWAYS BE THE FIRST TO KNOW – FOLLOW US!