If you own a Surface device or plan to get one, then you should know that Microsoft has released a list detailing the end of service dates for its entire lineup. The list includes the Surface RT from 2012 as well as the Surface Laptop Go that was released last month.
The list which is shown below shows that the duration for support for most devices is 4 years, however, there are some devices that get 5 years of support, while a few such as the Surface Pro 3 get 7 years of support.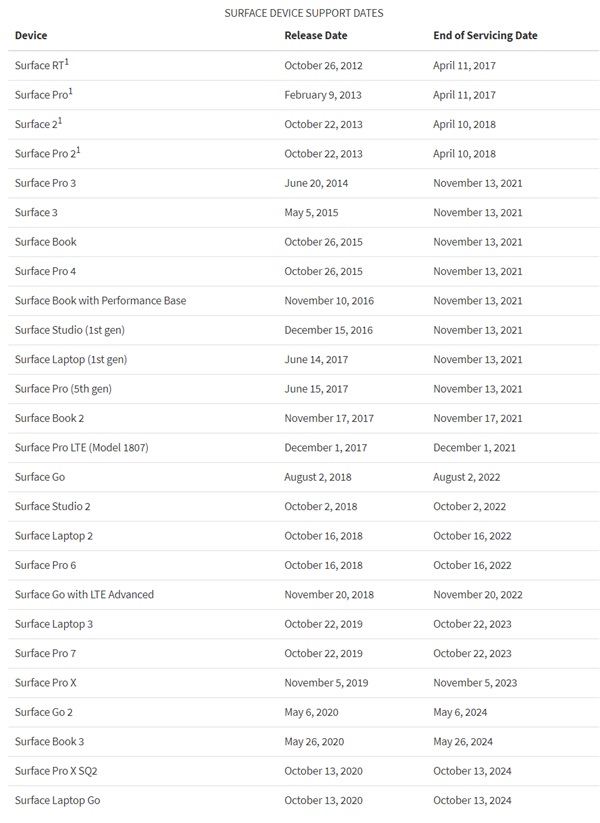 A few of the devices on the list have already passed their end of service dates while nearly a third will reach their end of service dates next year. The Surface Go, Surface Studio 2, Surface Pro 6, and Surface Laptop 2
Microsoft said it decided to release the list following requests from customers so as "to help plan and manage hardware and software deployments".
The end of service date is the date Microsoft stops providing driver updates and firmware updates for the devices. Nevertheless, they will continue to receive Windows OS updates and security updates.
ALWAYS BE THE FIRST TO KNOW – FOLLOW US!