Two new Xiaomi products have received Bluetooth certifications. The two products are the Mi Flood Detector and the Mi Kids Smartwatch 4C.
Mi Flood Detector
The Mi Flood Detector was certified a few days ago. From the name, one can tell that this is a sensor that alerts you when there is a water leak that can flood your apartment.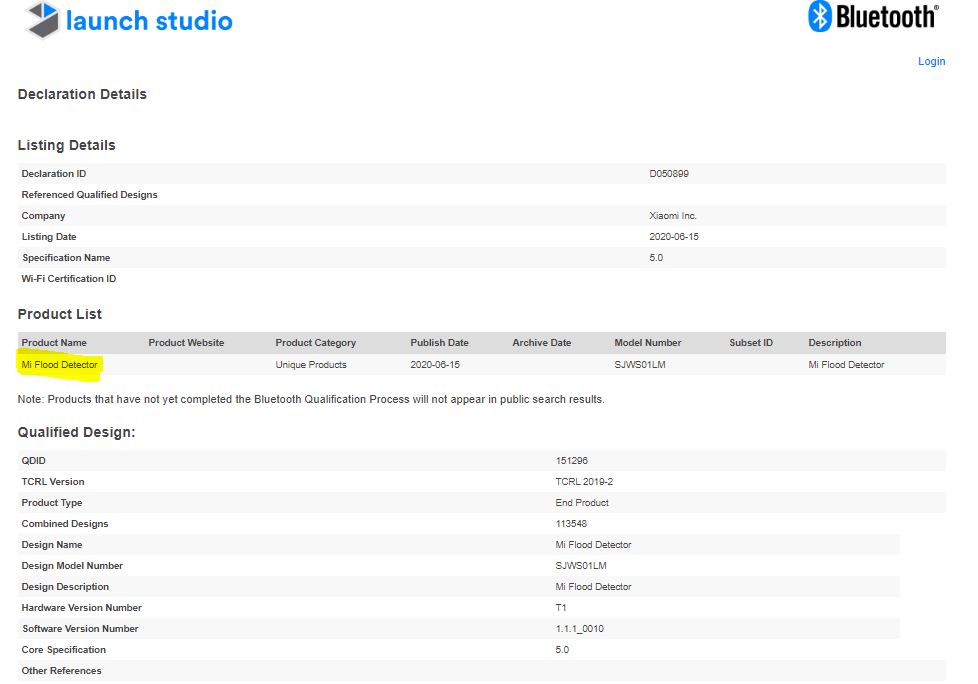 Xiaomi actually launched a similar product back in 2017 called the Aqara Water Leak Sensor (Aqara Flood Sensor). The sensor can be placed on the floor in your bathroom or under your kitchen sink or anywhere there is a chance of a water leak. Two sensors on the back will set off the alarm when a leak is detected and alert you on your device.
With the Bluetooth certification of the Mi Flood Detector, we presume Xiaomi plans to launch an upgraded version of the sensor that may also be sold outside China.
The Aqara Water Leak sensor had a launch price under $15, so this too should be pretty affordable.
Mi Kids Smartwatch 4C

Before Xiaomi began making smartwatches for adults, it has been making for kids under the Mi Bunny Kids Smartwatch line. Back in April, it launched the Mi Bunny Watch 4 in China.
Xiaomi is yet to announce any of its kids' smartwatches outside China but a Bluetooth SIG certification has revealed there may be a new model launching soon in China.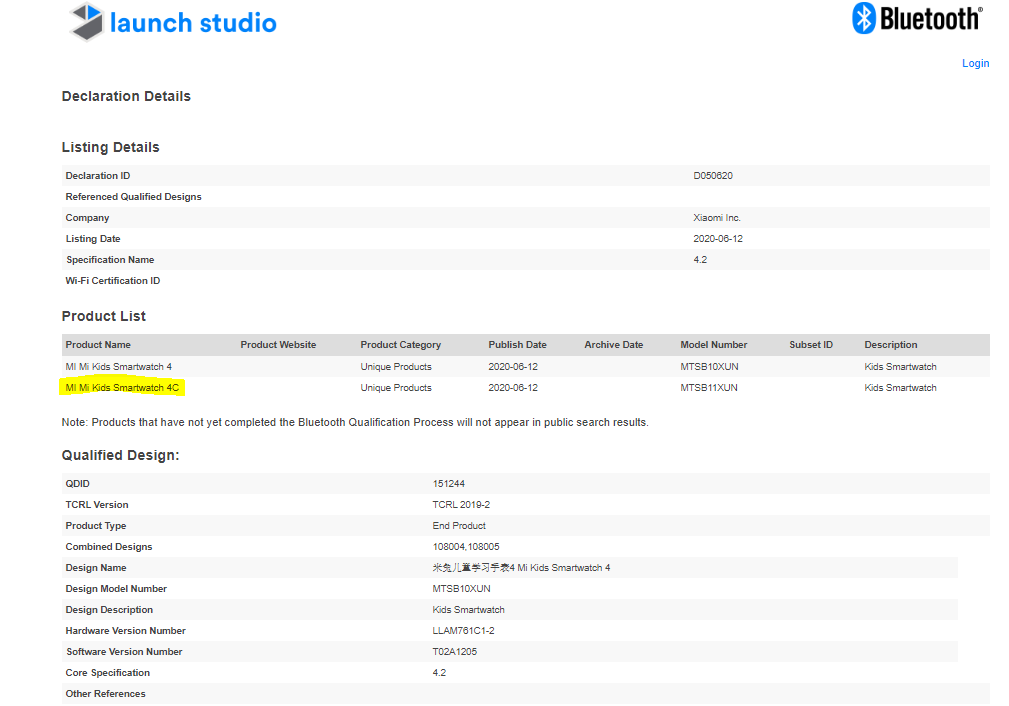 Listed as the Mi Kids Smartwatch Kids 4C, the smartwatch should be a successor to the Mi Bunny Kids Smartwatch 3C that was announced back in August 2019. The watch has model number MTSB111XUN and will connect via Bluetooth 4.2.
We won't be surprised if this doesn't get an international release just like its predecessors.
ALWAYS BE THE FIRST TO KNOW – FOLLOW US!