Chinese phone maker Meizu may have slowed down its smartphone product cycle but the brand is still keeping faith with its custo Flyme ROM. The company has now unveiled the Flyme 9 custom ROM which has been a long time coming. The new ROM takes over from the Flyme 8 which was released in 2019 although Meizu pushed the Flyme 8.1 to some models last year.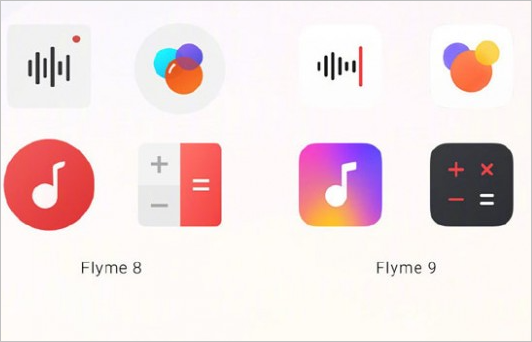 The long wait will likely not be in vein as the new ROM comes with several imrovemnets and new features. Since this is a major update, it features significant changes in the design, privacy, functions, efficiency and other aspects.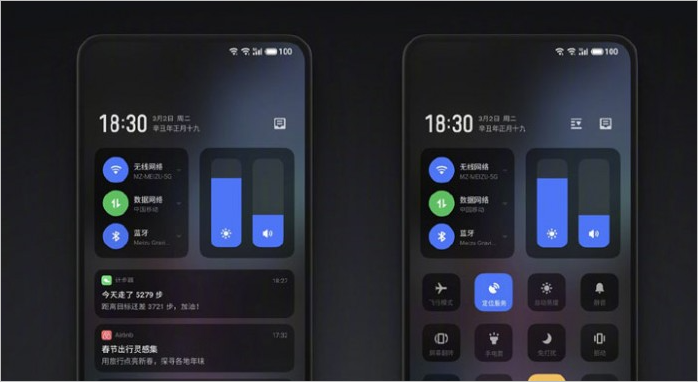 In terms of the design, the desktop icons are now in a square boxes with chamfered edges and beaiutigful color schemes that blend well with the background. Each third-party application can also rely on algorithms to achieve consistent icon styles. Some system-level plug-ins have been added, and some plug-ins can be dragged into the negative screen (Aicy overview).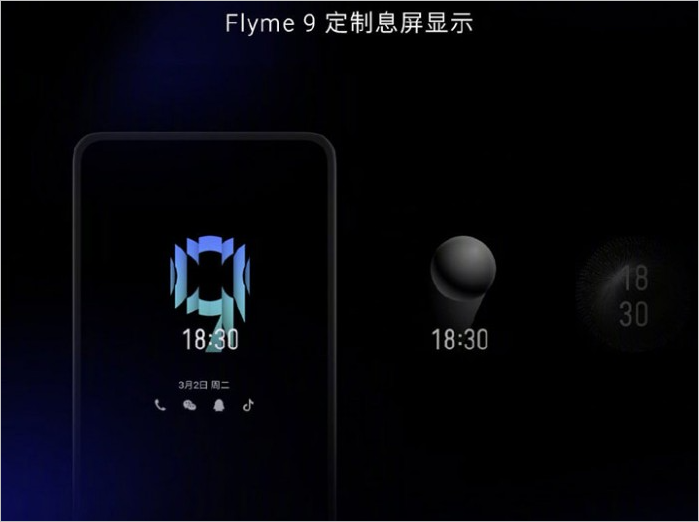 The notification and control centers has also been redesigned. At the same time, the notifications and control keys are displayed side by side in a horizontal screen orientation, which is convenient to operate.
Meizu has also visually simplified the fingerprint icon and application interface, removing the decorative elements and retaining only the most direct page logic and necessary elements.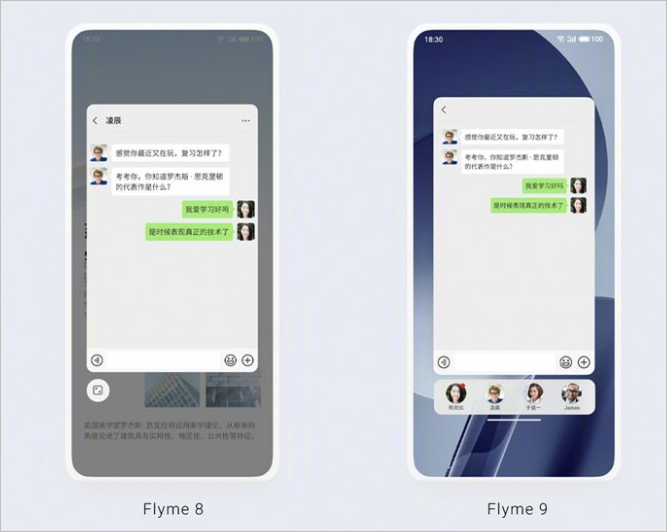 You also get some interesting screensavers and wallpapers as well as new themes. The Flyme 9 also includes Flyme 8 themes allowing users to travel through time and space and reminisce about the classics. Alive wallpaper supports dark and light color modes and can be transformed through different levels.
The interface is also embedded with dynamic effects, covering screen fingerprint unlocking, facial recognition, screen rotation, gestures, etc. The icon self-layering algorithm can have smooth and smart animation even if the application is unpopular.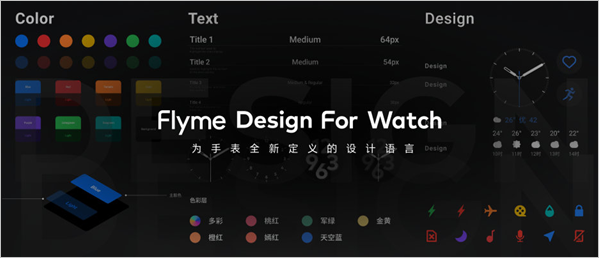 Flyme for Watch
In addition to Flyme 9, Meizu also unveiled the all-new Flyme for Watch which is specifically designed for smartwatches. The smartwatch and fitness tracker manufacturing sector is growing very fast.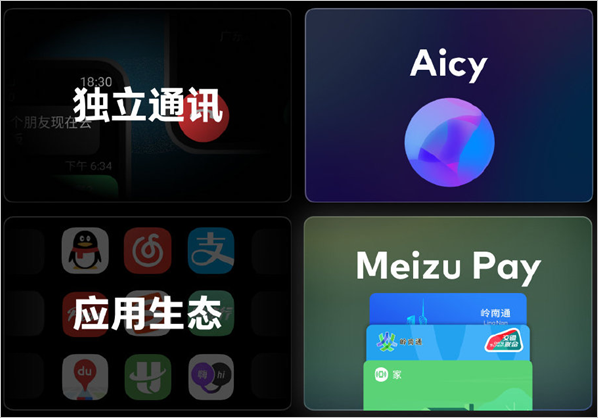 Starting from the hardware features and interaction methods, Meizu has newly defined the design language, and extended the sense of order of Flyme 9 to the small screen. It is equipped with a redesigned launcher, notification center and shortcut switch, which brings easy and convenient interaction.
In terms of vision, Flyme for Watch supports highly customizable dials and provides more than 30 small components. Users can freely use their creativity to match. It supports album dial settings for dynamic and static pictures. It also has a unique art dial to choose from, anytime, anywhere.
For functions, Flyme for Watch not only supports conventional notification synchronization, music control and other functions, but also supports eSIM independent call function. Tat means it allows the watch to function ireespective of a phone. There is also a Find My Phone feature onboard.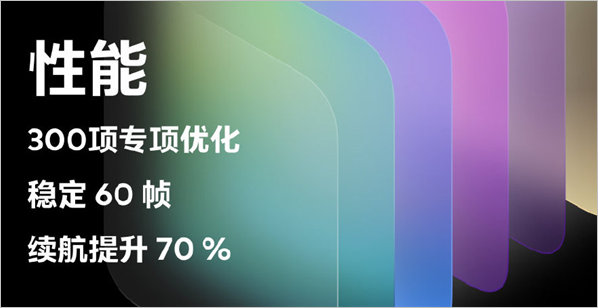 At the same time, Flyme for Watch also comes with the custom Aicy voice assistant and it functions in the same way as on a obile phone. That is, it provide users with a real smart watch experience. The introduction of the Meizu Pay payment tool also expands more usage scenarios for Meizu watches.
The custom watch ROM also supports the installation of third-party apps. The most advanced apps include Air Travel, Baidu Maps, NetEase Cloud Music, Alipay, Sogou Input Method, QQ and many other watch-side apps.
Aiming at the two natural pain points of smartwatch performance and battery life, Meizu also introduced the OneMind smart engine on the watch side to customize the core capabilities in depth according to the hardware characteristics and usage scenarios of the watch, including as many as 300 special optimizations.
Meizu announced during the event that it will release its first smartwatch equipped with Flyme for Watch in May this year.
RELATED:
ALWAYS BE THE FIRST TO KNOW – FOLLOW US!