We've known for a while that MediaTek is working on an interesting new chip, with an architecture similar to that of the Samsung Exynos 1080 and based on TSMC's 6nm development process. Dubbed the MT6893, the upcoming silicon already managed to raise a few eyebrows with some leaked GeekBench 4 scores, showing it outpace the MediaTek Dimensity 1000+ in single-core performance. As an even more-impressive follow-up now we have some GeekBench 5 runs, suggesting that the MT6893 is not only more-powerful all-around in the CPU department than the Dimensity 1000+, as seen in the Xiaomi Redmi K30 Ultra
OnePlus 8
.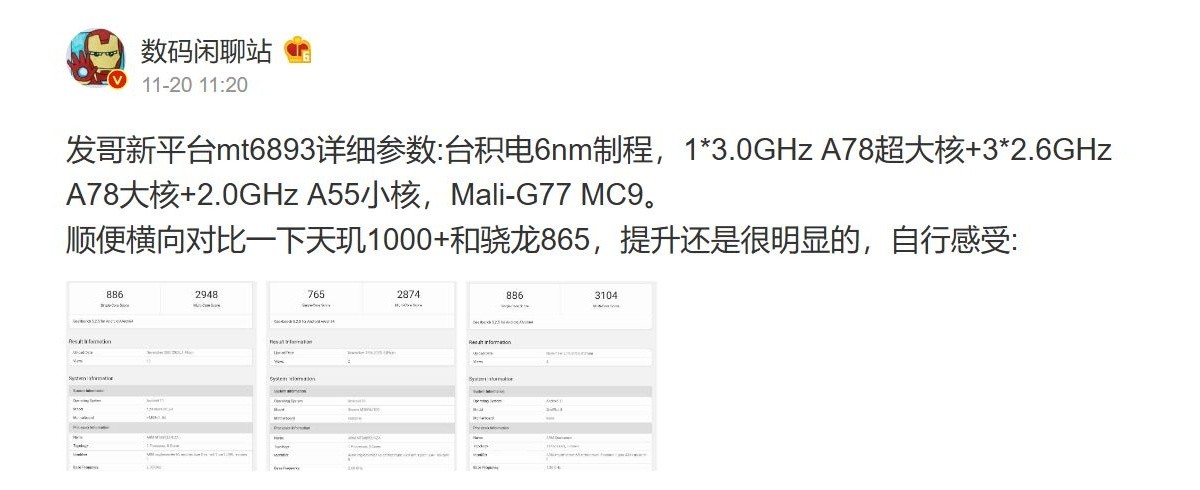 Of course, the numbers the scoresheets provide are just singular data points and the performance variances are not precise or set in stone. However, the MT6893 is undeniably shaping-ap as a potent chip.
The source also makes sure to re-affirm the specs of the MT6893, since these were subject to some debate. It will have one primary Cortex-A78 cores, capped-at 3.0 GHz, alongside three other Cortex-A78 ones at 2.6 GHz and four more energy-efficient Cortex-A55 cores, clocking up to at 2.0 GHz. In the GPU department – a Mali-G77 MC9. There is still talk of two potential variants of the chip, as well. A theory further backed-up by the "v1_64" suffix at the end of the "alps k6893" designation in the GeekBench scorecards.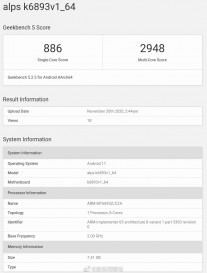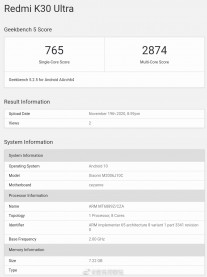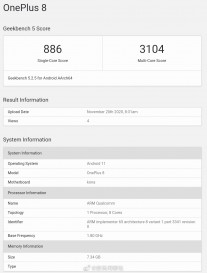 GeekBench 5: MT6893 • Xiaomi Redmi K30 Ultra (Dimensity 1000+) • OnePlus 8 (SD865)
Unfortunately, we still don't have any info on other aspects of the MT6893, like its DSP or memory controller. Most leaks seem to agree that it will improve on the LPDDR4X RAM and UFS 2.0 storage support of the Dimensity 1000+ by offering LPDDR5 and UFS 3.0, respectively. More important, still, is the price bracket the new chip is destined for. Hopefully, it will follow in the Dimensity footsteps and enable more budget-friendly devices.
Advertisement