Recently, MasterLu benchmarking platform released a report listing top performing smartphones of 2019 and now the company has released a new report which has listed the top smartphones of the year 2019 in terms of smoothness.
The listing has ranked the Huawei Mate 30 Pro 5G smartphone as the "Smoother Smartphone" of 2019 with a score of 174.84. On the other hand, the company has listed HydrogenOS or OxygenOS from OnePlus as the "Best UI of the Year" 2019.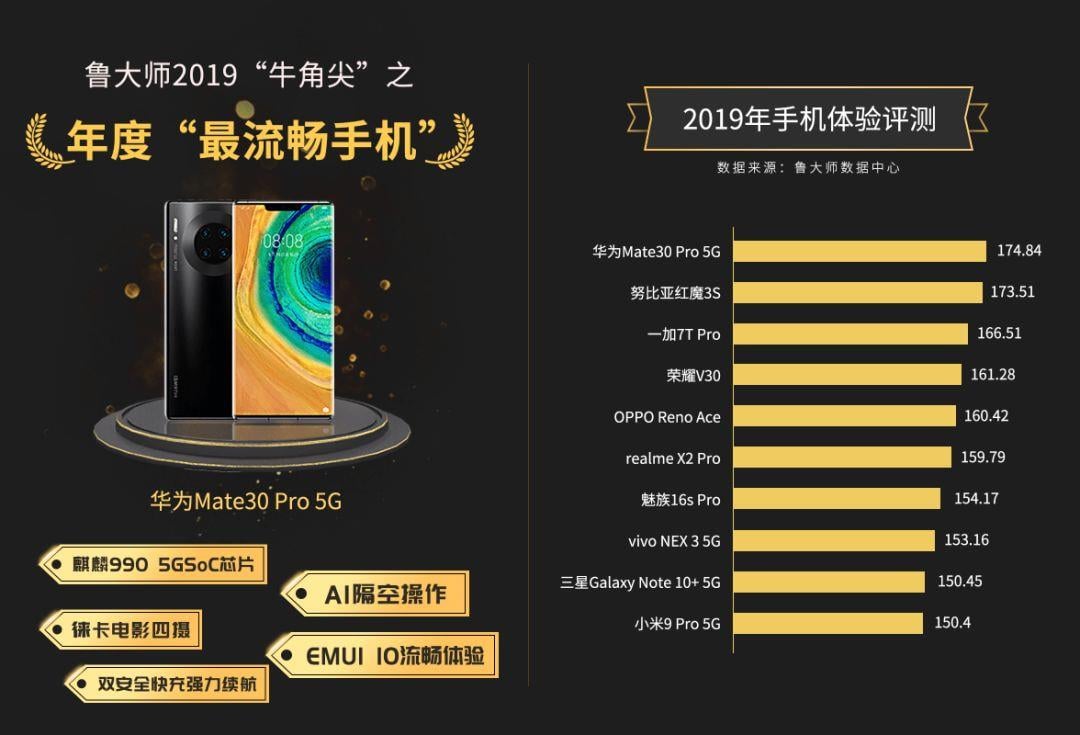 As for the smoothest performing smartphone, the Huawei Mate 30 Pro 5G's combination of Kirin 990 5G SoC and EMUI 10 is indispensable, says the company. Followed by Mate 30 Pro 5G is Nubia Red Magic 3S and OnePlus 7T Pro in the second and third spot.
Other smartphones in the list includes Honor V30, Oppo Reno Ace, Realme X2 Pro, Meizu 16s Pro, Vivo NEX 3 5G, Samsung Galaxy Note 10+ 5G, and Xiaomi's Mi 9 Pro 5G, making the company's Top 10 list.
Now, coming to the user interface, OnePlus' HydrogenOS (Chinese version of the OxygenOS) has been named the best. The user interface is very much similar to the native Android operating system interface and offers very smooth experience.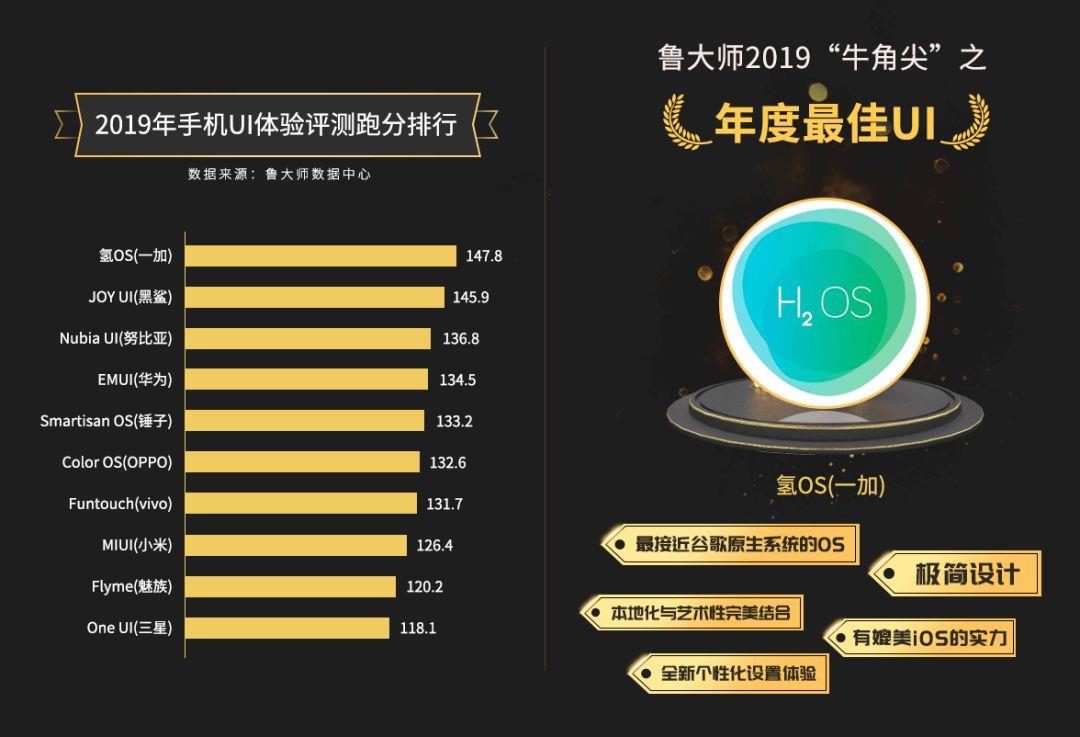 The company says that the design concept for the OnePlus Hydrogen OS has not changed in these many years and is said to be the most stable user interface that have come up in the recent years.
Apart from the Hydrogen OS, the list also includes Joy UI, Nubia UI, EMUI, Smartisan OS, ColorOS
EMUI 10
is not ranked about the top three, it has played a major role to make
Huawei
Mate 30 Pro 5G as the smoother smartphone of the year.
MasterLu says that the newly launched EMUI 10 has been optimised and upgraded in various aspects, thanks to the powerful artificial intelligence algorithms. The company has also made major changes to its design language, make it more suitable for youth.
(Via)