Master Lu, the Chinese benchmarking platform, has just released the 2019 annual report for the best performing smartphone chipsets. The report arrived earlier today (6th January 2020) and features many of the known industry leaders.
According to Master Lu, Qualcomm with the Snapdragon 855+ SoC is the best performing mobile processor of 2019. Huawei's Kirin 990 5G chipset arrives second. Notably, MediaTek also made an appearance in the listing with its latest Dimensity 1000L 5G processor.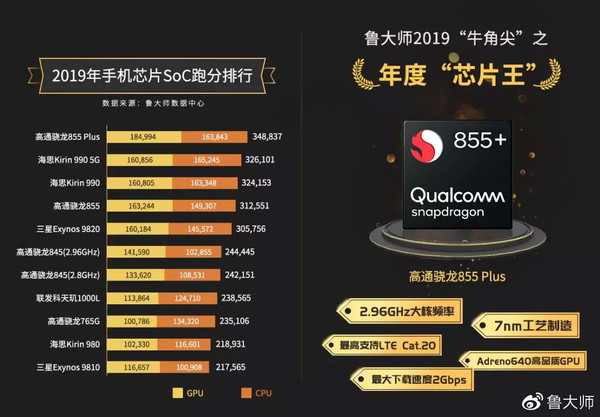 The Snapdragon 855+ takes the lead with a total score of 348,837 points, comprising a GPU score of 84,994 points and a CPU score of 163,843 points. The Kirin 990 5G chip comes in a close second with a total score of 326,101 points, with 160856 points in the GPU score and 165245 points in the CPU score. Furthermore, the third rank of the list also went to Huawei with the base variant of Kirin 990 with a total score of 324153 points. (GPU score of 160805 points and the CPU score of 163348 points).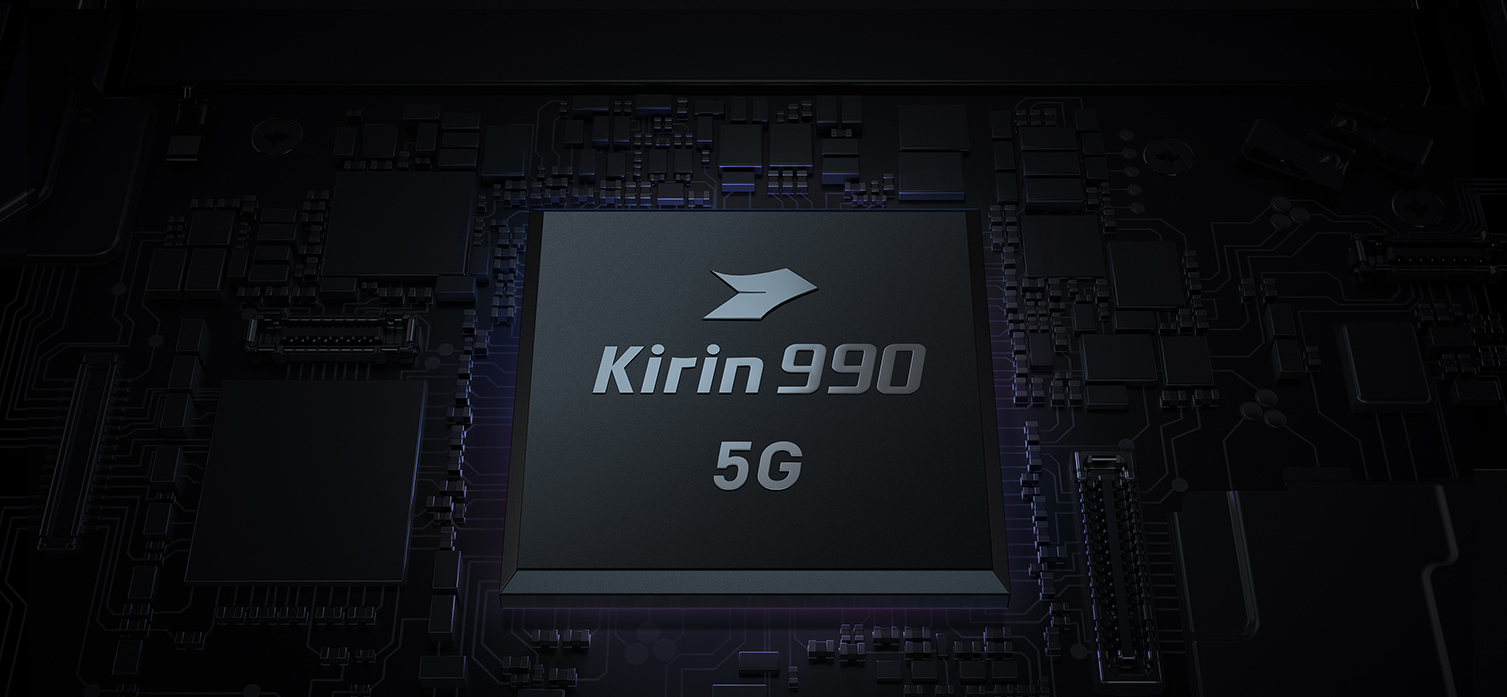 Further down the list, familiar names like the base variant Snapdragon 855 SoC, Samsung's Exynos 9820, and even the previous year Qualcomm flagship, Snapdragon 845 chipset, can be found. Additionally, even MediaTek's Dimensity 1000L 5G processor makes an appearance alongside the mid range Snapdragon 765G
Kirin 980
SoC. The fact that a mid range chipset made it to the list shows the level of performance output Qualcomm is being able to deliver on its chips found on more affordable handsets.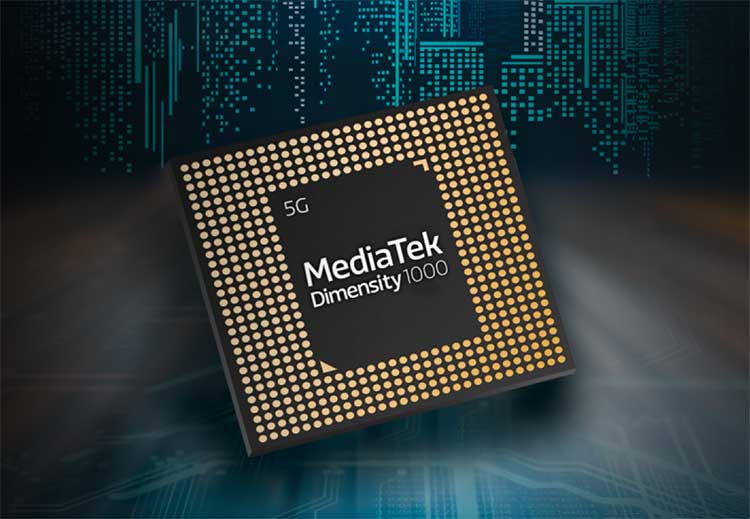 Unfortunately, newer processors like the Qualcomm Snapdragon 865 SoC, MediaTek's upcoming flagship Dimensity 1000 processor and even Samsung's Exynos 980 chipset are not included in this list. These are the three major mobile processing platforms that will be seen this year (in 2020) and their performance will be benchmarked after official respective launches.
(Via)