Due to the coronavirus pandemic that hit the world in 2020, it seemed like the semiconductor based IC design firms would be devastated. But with the rising trend of work from home and online education, the demand for notebooks and networking products surged causing IC design firms to see a spike in revenue last year.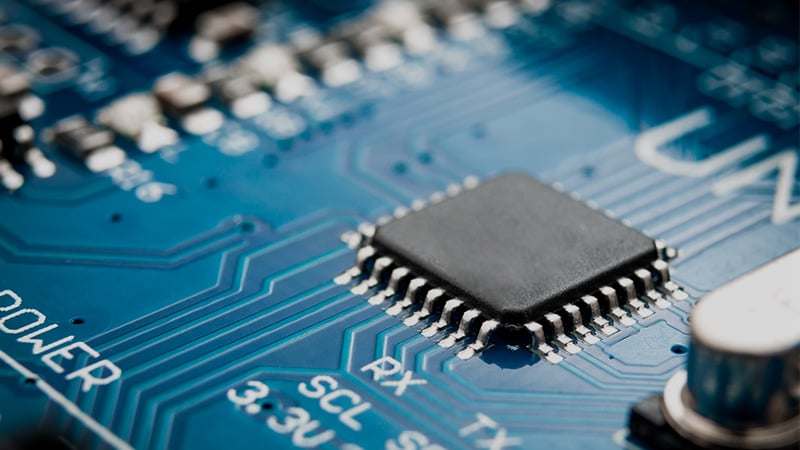 According to a TrendForce report, the sudden rise of demand for laptops and other products drove manufacturers to significantly ramp up their 'procurement activities for components.' Thus, these fabless IC design companies that supply these crucial components had saw great benefits during this time, with these firms seeing notable growth last year. These companies includes major chip makers like Qualcomm, Broadcom, and Nvidia, which saw the highest revenue rise year on year among the top 10 firms.
In 2020, Qualcomm overtook Broadcom for the leading position in the top 10 list due to the sudden rise in demand for network devices, along with Apple's decision to use Qualcomm's baseband processors as well. Furthermore, the US sanctions against Huawei
ramp up their handset production volumes to seize Huawei's market share
. Notably, the top three IC design firms also saw a whopping 52.2 percent increase in revenue year on year.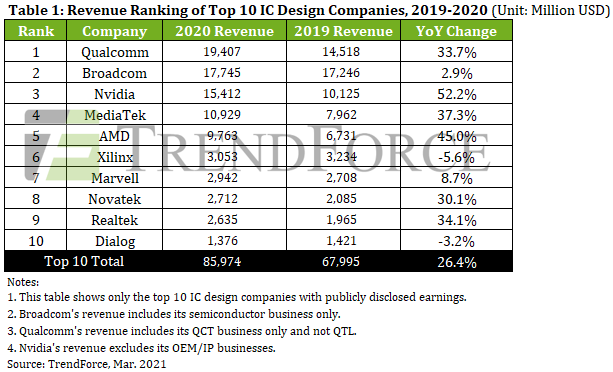 While Qualcomm, Broadcom, and Nvidia led the list, other major IC design firms include MediaTek, AMD, Xilinx, Marvell, Novatek, Realtek, and Dialog as well. Last year, MediaTek saw a revenue rise of 37.3 percent year on year, which was a considerable boost over its 1 percent rise back in 2019. Similarly, AMD also made headways in the notebook and desktop PC markets as well, marking a 45 percent rise in revenue year on year.
RELATED:
ALWAYS BE THE FIRST TO KNOW – FOLLOW US!