ARM-based processors have been getting a lot of attention lately and companies are now coming up with ARM-supporting variants of their operating system as well as apps. With Apple transitioning from Intel to its own Apple Silicon, we expect to see a lot of developments for ARM-based Windows 10 in the near future.
However, there are already a few devices available in the market which runs Windows 10 on ARM. And take advantage of that, Adobe recently released a beta version of its Photoshop for Windows on ARM devices.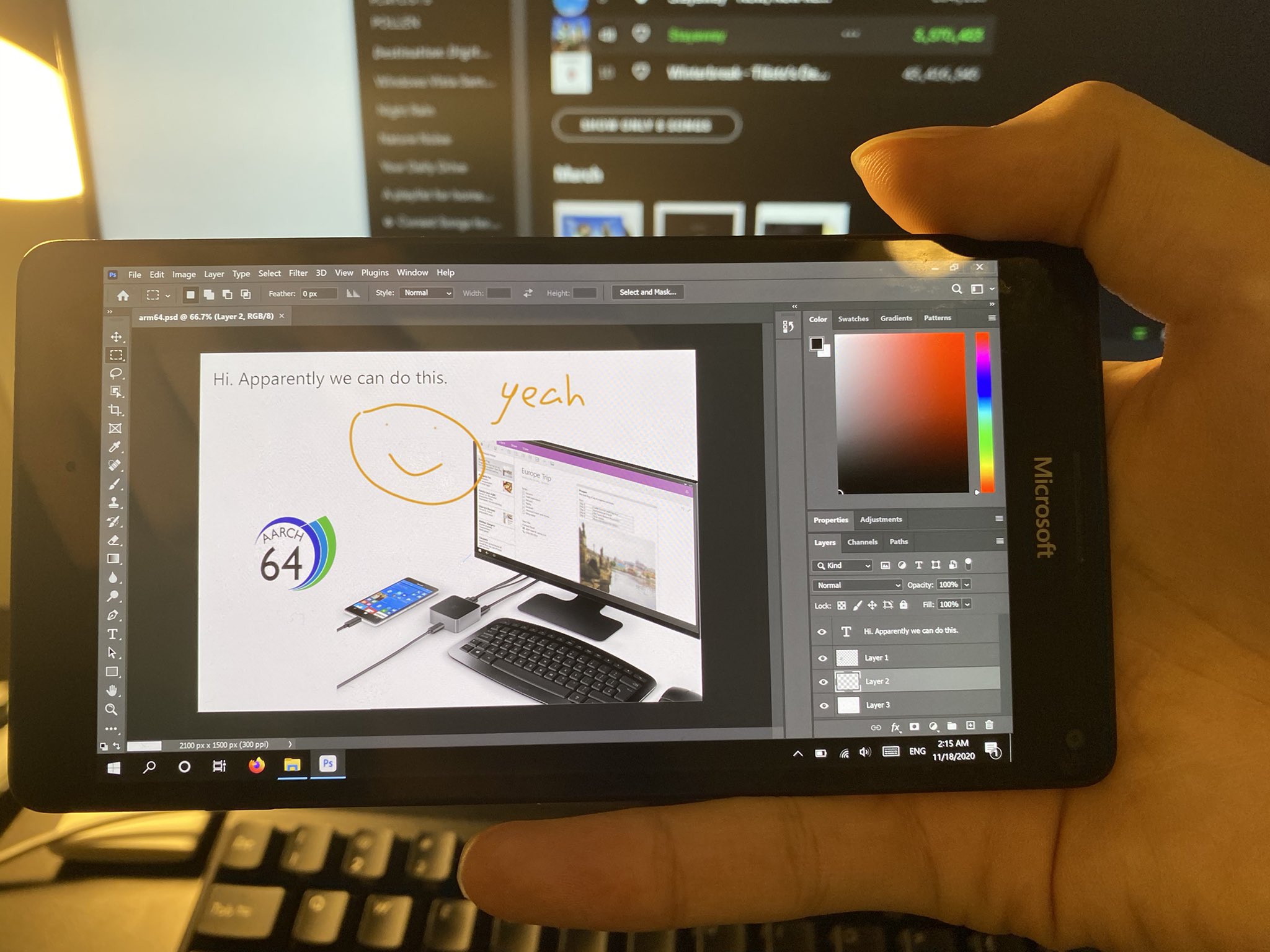 Now, a user who goes by "imbushuo" on Twitter has managed to run the Photoshop app on Microsoft's Lumia smartphone. However, it's noteworthy that the device is running a modified version of the Windows 10 on ARM operating system.
Although Microsoft has given up on its Lumia smartphones, users are still tinkering with the older models. Earlier this year, a group of developers managed to port the full Windows 10 operating system on Lumia 950
EDITOR'S PICK: Redmi Note series offers 80% flagship experience at 20% cost, says brand's General Manager Lu Weibing
Developers have also managed to add Continuum support as well as a custom phone dialer app on a Lumia smartphone running Windows operating system
We don't expect the Photoshop app to run properly on a modified smartphone which is about five years old, but it's interesting to see developers making such progress, boosting the development of Windows on ARM project.
ALWAYS BE THE FIRST TO KNOW – FOLLOW US!