The Moto G Stylus is the name of Motorola's upcoming mid-range phone with a stylus. Reports say the phone is based on the Moto G8 Power, and now live photos of the phone have surfaced on the web.
The images were posted on Twitter by a user that goes by Gustavo Gonzalez who seems to have gotten his hands on a production unit. The images confirm the Moto G Stylus indeed has a punch hole at the top left corner of the screen for the selfie camera.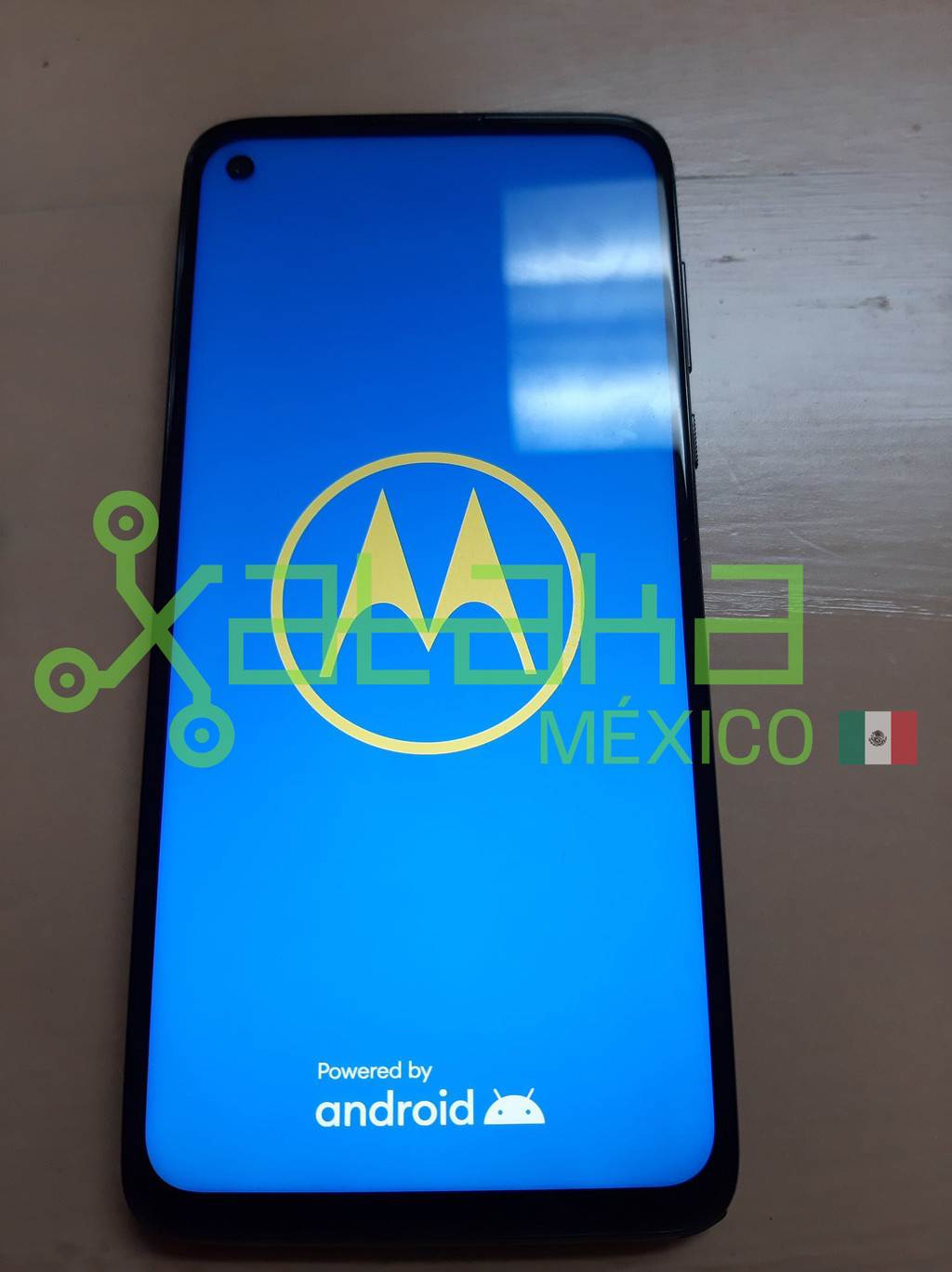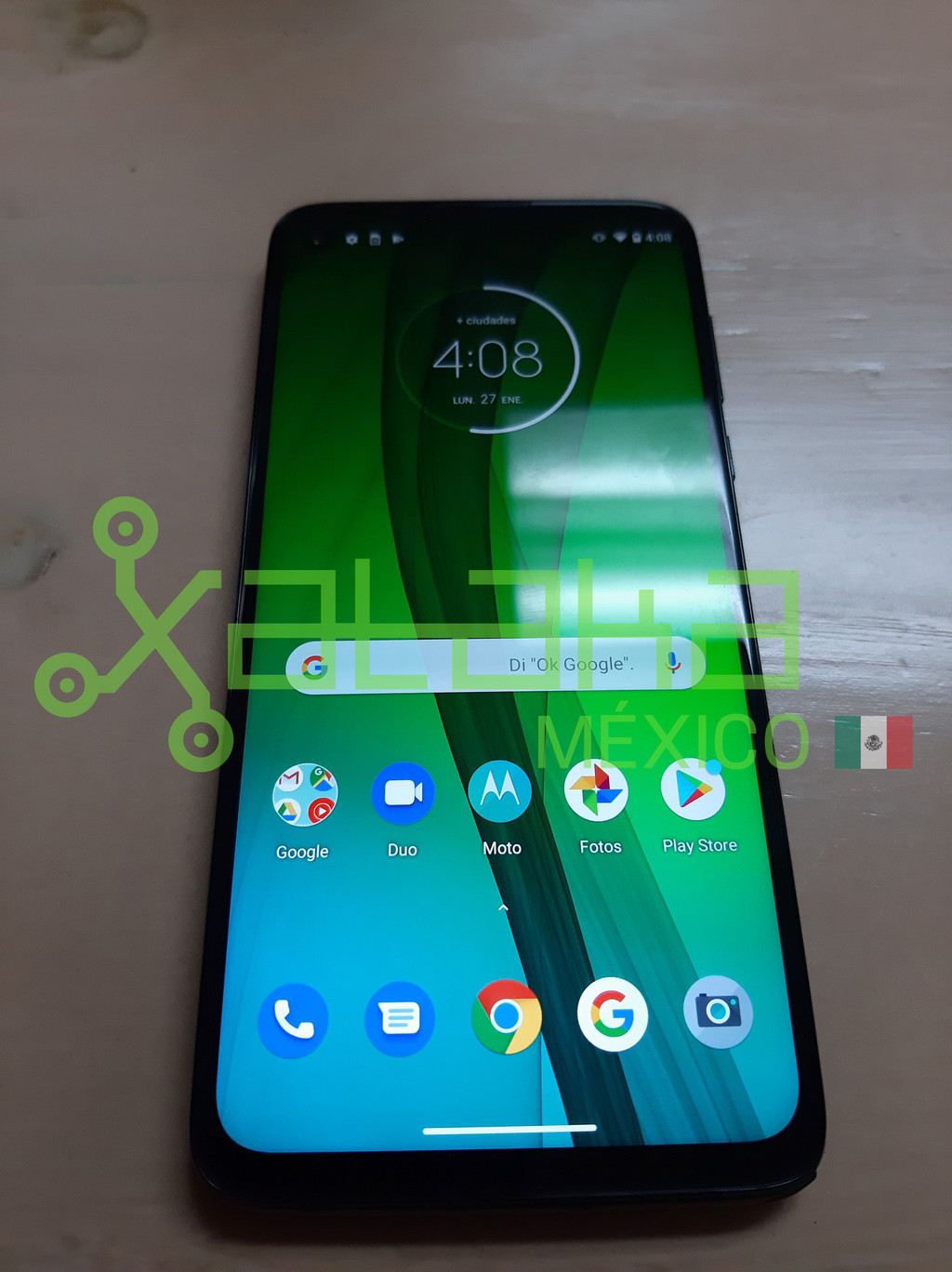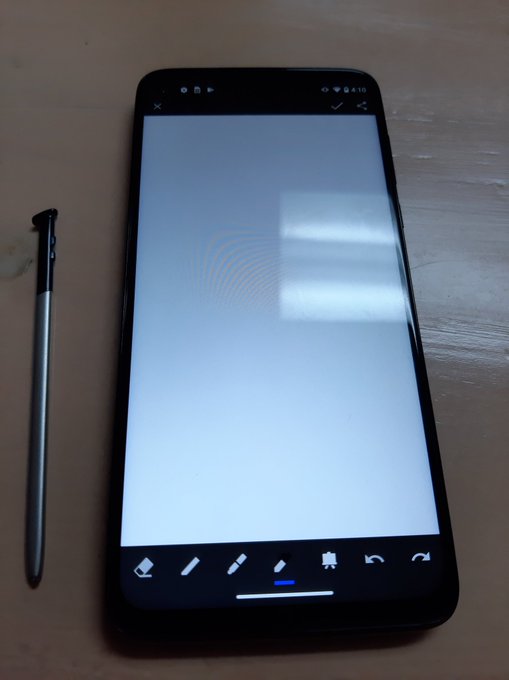 We also get a look at the stylus, which as expected is just basic and doesn't have any special features. One of the images shows the phone's lockscreen with multiple notifications in Spanish. But the striking ones are the first and second which translate into "Finish setting up your moto g (7)" and "If you are not using the pencil, insert it back into your device" respectively.
The first one says the phone is the Moto G7 which is surprising but since this is a prototype unit, we presume it is running unfinished software. The second message confirms that the phone has a slot for the stylus, though not visible in any of the images, and will notify you when it is not inserted and not in use.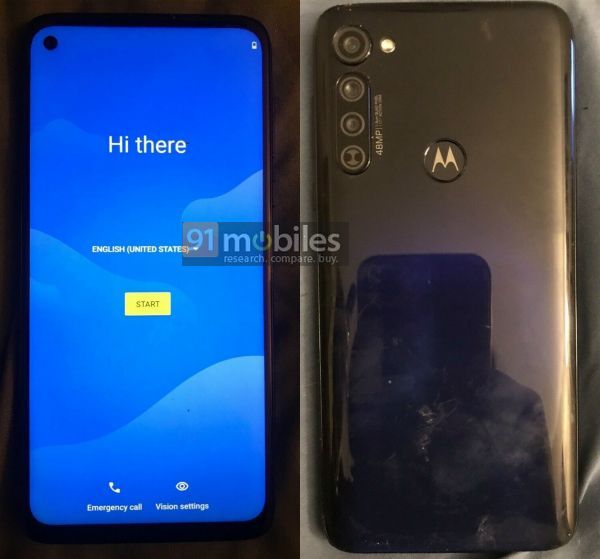 In another set of live photos, this time from 91 Mobiles, the rear of the Moto G Stylus is visible and we can see it has four rear cameras, one of which is a 48MP sensor. The image also shows it has a rear-mounted fingerprint scanner.
The Indian tech blog also includes some specifications of the phone, reported to have been gotten from their sources. It says the Moto G Stylus will have a screen size of 6.3 or 6.4 inches with a 1080p resolution. It will be powered by a Snapdragon 600 series processor with 4GB of RAM and 128GB of storage. It is also stated that it likely has a 4000mAh battery capacity and support for fast charge.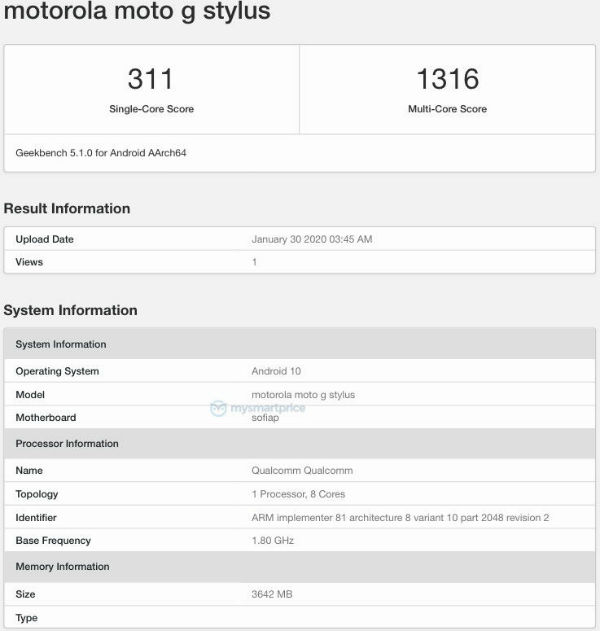 The Moto G Stylus has also been seen on Geekbench today and the benchmark result confirms it has 4GB of RAM, a Qualcomm chipset, and runs Android 10.