LG Electronics today released its earnings report for 2020. There was a 1.53 percent increase in its revenue of 63.26 trillion won (US$ 56.45 billion) from 2019. The financial report also showed that Q4 2020 revenue was 18.78 trillion won (US$ 16.76 billion) reflecting a massive jump of 16.9 percent from its corresponding performance in Q4 2019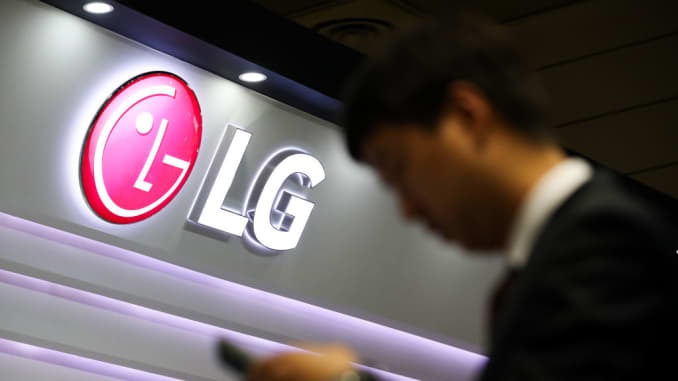 The increased revenue figures of 2020 yielded an operating profit of 3.20 trillion won (US$ 2.85 billion), an increase of 31.1 percent from 2019, and this is a new record for the company. The record-setting performance was mainly driven by higher sales of home gadgets and OLED TVs in addition to a strong showing in automotive component solutions.
The operating profit for Q4 2020 was 650.20 billion won (US$ 580.19 million), ramping up 538.7 percent from 2019.
LG projects that 2021 will see a normalization of the global economy as vaccines are now coming on board across the world to cope with the COVID-19 pandemic.
The Mobile Communications division of LG reported revenue earnings of 5.22 trillion won (US$ 4.66 billion) for the full year 2020, while Q4 sales grew 4.9 percent to 1.39 trillion won (US$ 1.24 billion) from 2019, but 9.2% lower than Q3 2020, not unconnected with the global shortages of 4G chipsets in addition to sluggish sales of LG flagship smartphones in the global market.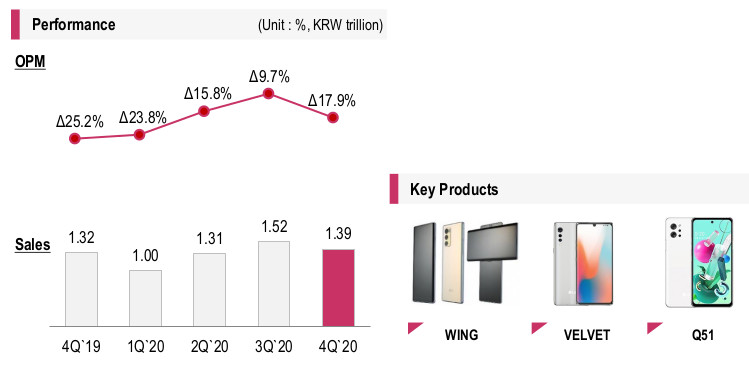 The full-year operating loss was 841.20 billion won (US$ 750.63 million), reflecting increased marketing investments to support sluggish sales of flagship models, partially offset by manufacturing efficiencies.
In 2021, with 5G technology moving at a fast pace, the global demand for smartphones is expected to go up but intense competition is expected among the players.
Amidst speculations that LG plans to exit the mobile telecoms market, the company said that it plans to closely evaluate the business before coming to a decision.
RELATED;
ALWAYS BE THE FIRST TO KNOW – FOLLOW US!