The year 2020 lived up to expectations as the year of 5G with 5G phones proliferating beyond flagship models into the affordable mid-range segment. Also, most of the processors released this year by the major chip makers were integrated with a 5G modem. However foldable phones did not experience the same level of proliferation, mainly due to the fact that it is still an expensive venture and the durability is still not awesome. However, OEMs seem to be progressing to another foldable form factor – Rollable displays.

Recently, OPPO unveiled the X 2021, its first and indeed the world's first concept phone with a rollable display. The company even released a demo video of the device while in use and it looks amazing. It was later revealed that the display was manufactured by Chinese display maker BOE and that it was able to withstand 100,000 rigorous curls when tested.
Looks like we'll be seeing more rollable display packing phones in 2021 even though we can't say if they will progress beyond concept phones. An LG rollable phone has reportedly been listed on the database of South Korea's carrier Intranet. According to the Twitter leaker @Cozyplanes, the device is currently registered in the Korean operator's internal database. The model of the device is LM-RN910N, while the unlocked model carries the model number OMD-LM-R910N.
Editor's Pick: More than 20 million Gionee phones secretly implanted with Trojan Horses to make money
Earlier rumors reveal that the specifications of LG's rollable phone include a 7.4-inch expandable screen with a resolution of 2428×1080 pixels (20:9), a video mode of 2428×1366 pixels (16:9), and a productivity mode of 2428×1600 pixels (3: 2).
Further, the LG Rollable is rumored to pack a 4200mAh battery and will be powered by Qualcomm's latest Snapdragon 888 processor paired with 16GB of RAM. So don't expect it to be a cheap phone.
The Twitter tipster @Cozyplanes also revealed details about how the device works. The device will expand on both sides, increasing the screen size by up to 100%. However, the top frame will not expand with the device. According to reports, LG will add a flexible frame that can be expanded to cover the exposed edge of the screen, and then retracted when the phone is closed. The phone will also have a locking device to prevent accidental deployment and prevent the screen from scrolling too fast, which can cause wrinkles on the screen.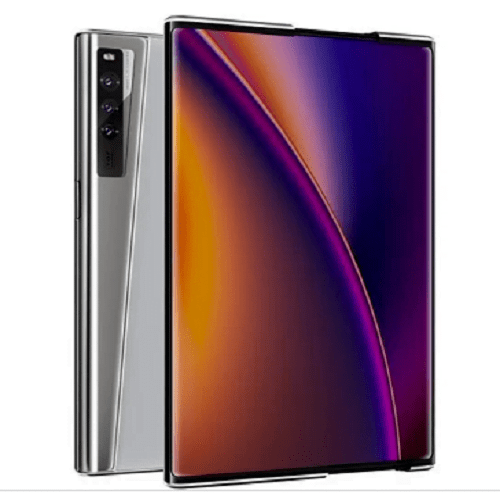 LG is not the only company that is developing a mobile phone with a scrollable display. Samsung and TCL join OPPO on the list of OEMs that have applied for patents for smartphones with a scrolling display. Thus, we may certainly see a few more designs from others soon.
UP NEXT: JD.com becomes the first online retailer to accept China's digital currency
ALWAYS BE THE FIRST TO KNOW – FOLLOW US!