A few days back, OPPO unveiled OPPO X 2021 as the world's first working concept of a rollable smartphone. The company only revealed minute details of this device and did not say if it will be ever hit the shelves. On the other hand, LG has already confirmed that it will release such a phone next year for the public. Ahead of it, the South Korean electronics giant has patented a design for a rollable laptop.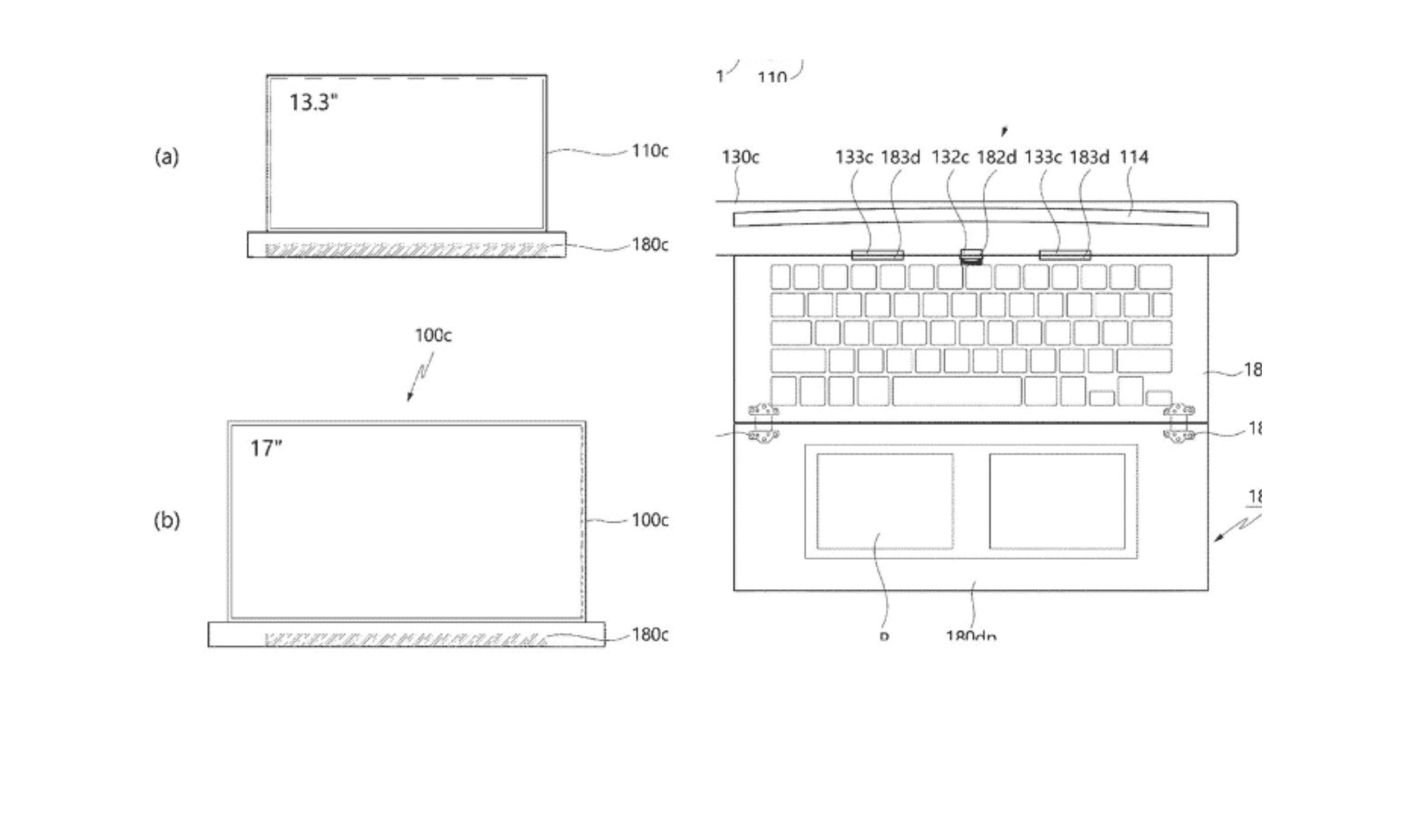 LG is yet to launch a foldable smartphone, however, it has released other interesting products. First and foremost, LG is the only company to commercially sell a rollable smart TV called LG Signature OLED TV R. Also, it is the only brand in the world selling a modern smartphone with a swivel display in the form of LG Wing.
Though the company has confirmed to launch a rollable smartphone next year, it seems to even have plans for a laptop with this very same tech. Because it has filed a design patent for the same. This LG patent was first reported by Root MyGalaxy but the publication does not say anything about when and at which office this patent was filed.
According to the diagrams, the display in this laptop can be unrolled from 13.3-inch up to 17-inch. That's not all, even the keyboard with a touchpad can be rolled inside the display drum. So when the notebook is completely rolled, it looks like a soundbar.
So what are the use cases of this design? The only one we could think of is that it will take less space in bags. But since flexible technology is fragile, it will take time to perfect this. Hence, we don't see LG launching a rollable laptop in the near future.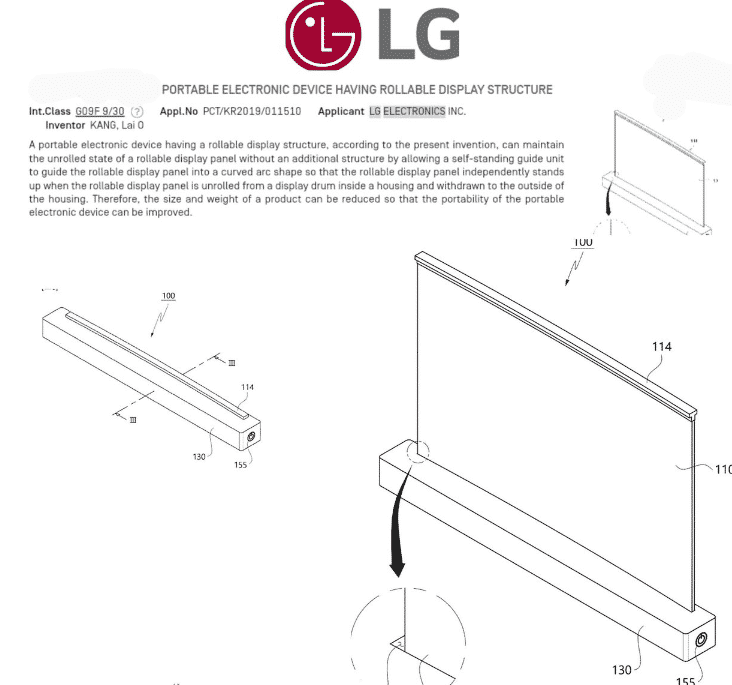 Having said that, if you still want a futuristic computer, Lenovo sells a foldable laptop called ThinkPad X1 Fold, which is limited to certain regions for now.
ALWAYS BE THE FIRST TO KNOW – FOLLOW US!