Advertisement
LG has officially announced that the much-touted dual-screen phone will be named "Wing". The company also disclosed that the smartphone will be launched as the first product under the Explorer Project. Also confirmed is the launch date of the device. The device will be unveiled on September 14 at 10:00 (EDT). The launch event will be streamed live on LG Mobile's official YouTube channel and Facebook page.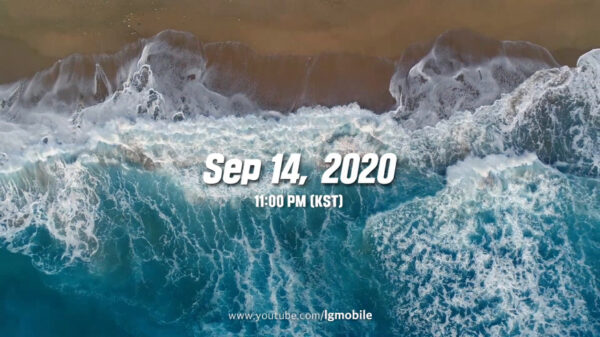 The Explorer Project is LG's new mobile category aimed at discovering new ways to interact with mobile devices, focusing on the evolving and ever-changing needs of today's consumers and challenging established user norms. LG's boldest, newest smartphone will deliver a new and different form factor and mobile experience that would be impossible to create with conventional smartphones.
Advertisement
Unlike LG's own past offerings, this dual display has the display on top a swivel which can rotate to an angle of 90-degrees. When the top display slides out, it offers the utility of the second display behind it. Except for the rotating angle and the fact that both screen are full-displays, this is similar to what obtains during the flip phone era where a few devices could have their screens rotate up to reveal a keypad.
The use cases for this design is numerous but will depend on LG's ability to provide software backing to the features. You can watch a video on the top screen in landscape mode while tweeting, chatting or perform other tasks on the bottom screen. We'll find out more when it is officially released.
ALWAYS BE THE FIRST TO KNOW – FOLLOW US!
Advertisement