LG has recently released it's largest and one of its most expensive TV ever. The TV will be a part of the LG Signature Series and is a massive 88 inch TV which also features the 8K resolution and will be available sometime in June 2020.
The LG OLED 8K model arrives in the ZX series and will be available in two sizes, namely, an 88 inch OLED display with an 8K resolution or another 8K 77 inch panel. The South Korean tech giant claims that it will offer sharper images thanks to its pixel density being 4 times higher than most 4K screens out there. This display is also one of the primary reasons for its exorbitant pricing.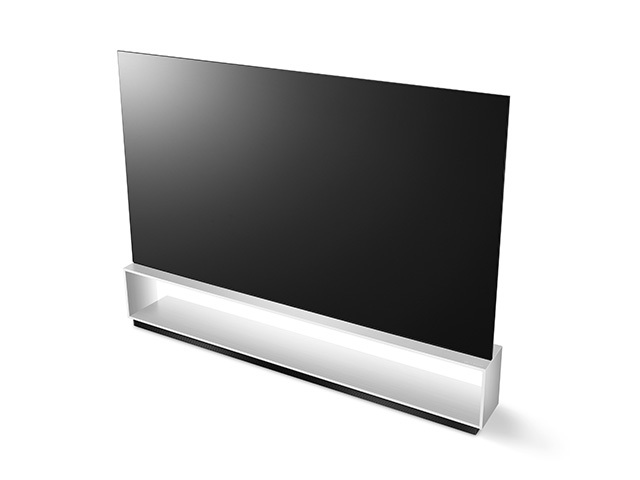 Unfortunately, there is no real 8K content that is readily available at the moment. Thus, it offers only a marginal image quality improvement over regular 4K TVs. Apart from this, the only real difference one can observe is by looking closely at the display. The model number for the 88 inch variant is 88ZXPJA while the 77 inch version is called 77ZXPJA. The former is priced at 3.7 million yen (roughly 34,676 US Dollars) and the latter will sell for 2.5 million yen (roughly 23,430 US Dollars).
Amongst other things, the design of the LG 8K TV is quite impressive as well. It arrives in an extremely thin form factor, which can even have it resemble a picture on the wall setup if put up on a wall. Furthermore, it also arrives with an Artistic Sculpture Design stand and has support for the LG ThinQ voice assistant. For sound, the premium flagship TVs sport front firing 60W speakers that are claimed to offer a more cinematic experience in your homes.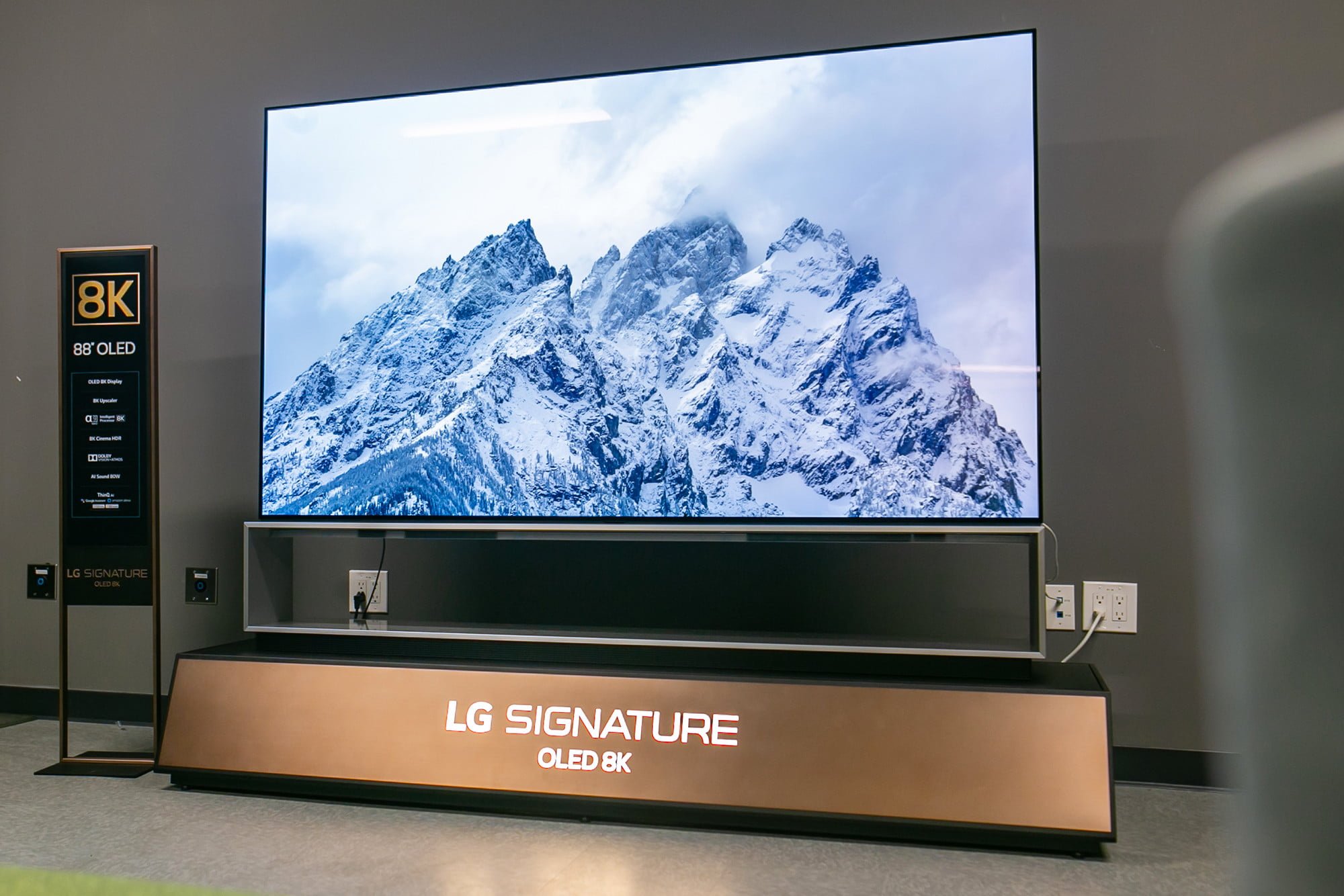 In terms of other features, the LG 88 inch 8K OLED TV houses a Gen 3 AI processor technology alongside HDMI 2.1 inputs (which enables 8K output at up to 120fps) and other screen protection related measures for the expensive TV. The custom processor also improves image quality and reduces overall noise. So, if you really want to go all out on your next TV purchase, look no further.
(Via)