LG may be planning to shut down completely its smartphone business but the brand continues to build on its smart TV market. We've seen LG explore different display types for its smart TV including rollable and transparent TV designs. The Korean tech giant has been granted a new patent for an extendable display.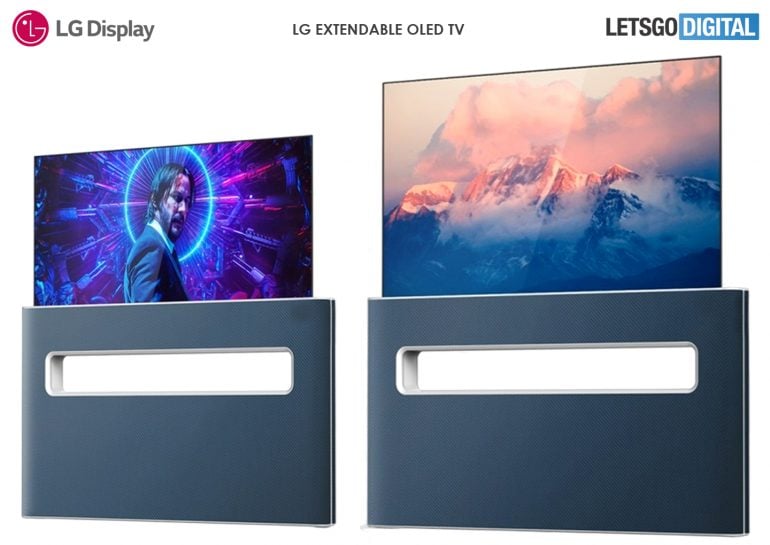 The patent application was filed with the State Intellectual Property Office of China on September 1, 2020, and was approved on February 26, 2021. The design of the TV seems to be an intermediate product between LG's rollable TV and transparent TV. The TV consists of two parts: a TV host and a base.
LetsGoDigital in its usual fashion has come out with a set of renders showing the retractable TV. Judging from the patent sketches and LetsGoDigital's renders, the TV adopts a retractable design whereby the size of the base is similar to that of the TV. When not in use or for other purposes, the length of the TV can be adjusted freely.
In addition, there is a long strip opening in the middle of the base. When the TV is completely stored in the base, the opening can display the date and time. When the user listens to music, control elements such as play, pause, up and down music will also be displayed there.
The TV brings to mind the LG Signature R smart TV which was first unveiled at CES 2019 but only went on sale in Korea in October last year for around $87,000. The smart TV utilizes a 65-inch flexible OLED panel and has several features but the most impressive is the ability of the screen to be partially or fully retracted into the base.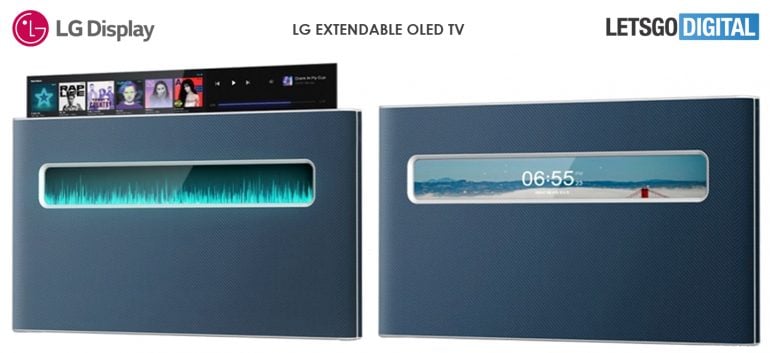 At CES 2021, LG announced a 55-inch transparent OLED TV. In the storage state, there is a long strip window to display the date, time, etc., in the semi-raised state. It can also display the user's sleep duration, heart rate data, and other health data. When fully raised, it is a complete big screen TV.
The two existing models and this patented version all adopt a retractable design but we can't figure out where the difference lies. We expect this version to be a more affordable model, though.
RELATED;
ALWAYS BE THE FIRST TO KNOW – FOLLOW US!