Lenovo has a new pair of AR smart glasses. However, the ThinkReality A3 is not for the average consumer but for enterprise users and it needs to be connected to a Motorola smartphone powered by a Snapdragon 800 processor or a PC to work.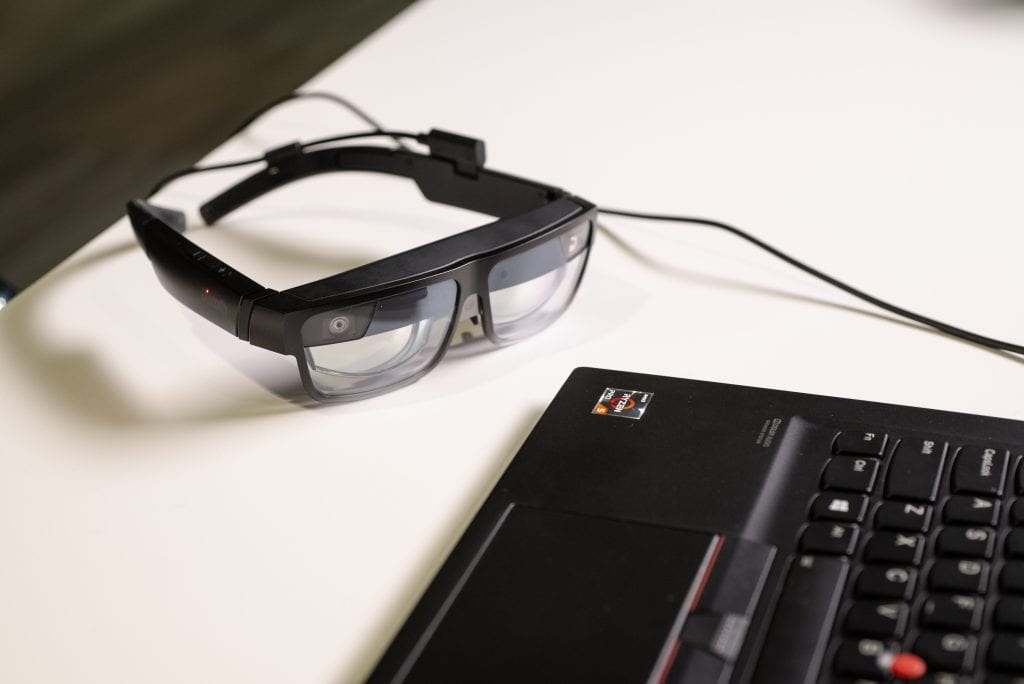 The design of the ThinkReality A3 gives it a smaller form factor than the HoloLens 2 which is actually a Mixed Reality glasses but it is still bulkier than your regular glasses. Lenovo says that it "fits like sunglasses and can be enhanced with an industrial frame for a safer and more durable use".
There is a Snapdragon XR1 processor inside the glasses which helps it able to present the user with up to 5 virtual displays. There is an 8MP RGB camera that records in 1080p for remote expert use cases and a pair of fish-eye cameras that provide room-scale tracking.
EDITOR'S PICK: The Lenovo Tab P11 arrives months after the pro version
If you want to use it with a PC, then you have to get the ThinkReality A3 PC Edition that connects to your laptop or workstation so that you can use multiple virtual monitors. Lenovo says the smart glasses cater to professionals in industries such as finance, architecture, and engineering and those who may be working in a place where space is limited and privacy is important.
The Industrial Edition is the one that connects to Motorola phones powered by a Snapdragon 800 series processor and has DisplayPort support. Lenovo says in its press release that this version is "supported by the ThinkReality software platform that allows commercial customers to build, deploy, and manage mixed reality applications and content on a global scale and with global support". This version of the glasses is designed for workers in factories, laboratories, and hospitality and the ThinkReality platform allows for remote assistance, guided workflows, and 3D visualizations.
Lenovo didn't reveal the price tag of both versions of the ThikReality A3 but it says that will be available in select markets by the middle of the year. We expect it to be expensive but the fact that there are two variants that can be used interchangeably is disappointing.
ALWAYS BE THE FIRST TO KNOW – FOLLOW US!