Gaming laptops are one of the most convenient ways to get a proper and portable gaming experience. However, despite years of advancements, the technology is still limited by its biggest positive factor, the size. Since it does not have the area to fit in conventional desktop grade components, the upgradability of the laptops has been nigh impossible.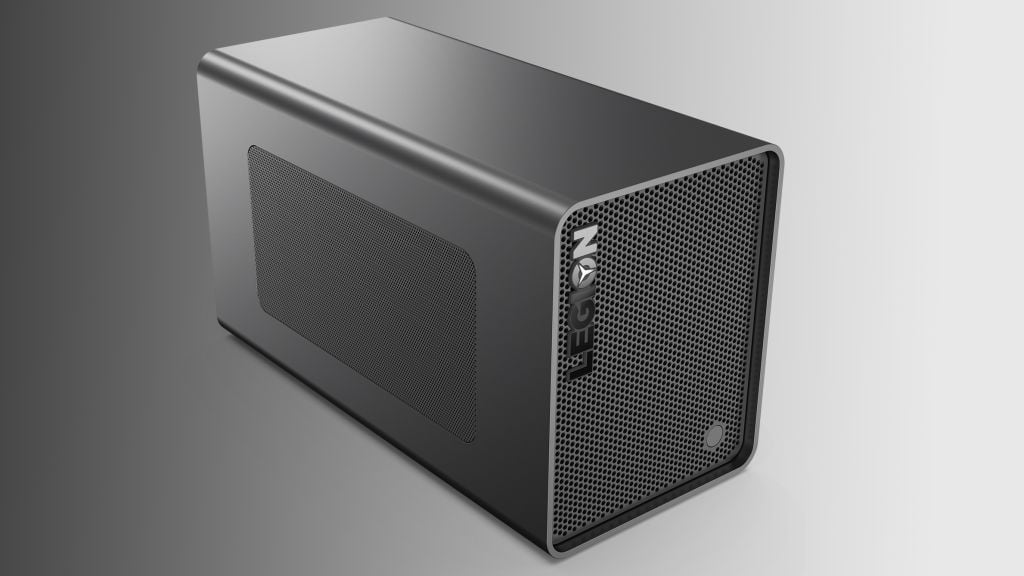 There is an often forgotten solution to this problem, namely external GPUs. Now, Lenovo has just revealed its take on it to boost its Legion lineup of gaming laptops. The upcoming eGPU will be seen at CES 2020 (Consumer Electronics Show) alongside multiple gaming related peripherals for its Legion range.
Lenovo Legion BoostStation eGPU
Lenovo Legion BoostStation is capable of housing an additional storage unit in the form of either an SSD or HHD with a 3.5 inch or 2.5 inch slot. It is also equipped with ports like an HDMI, USB 3.1 (2x), USB 2.0 (1x) and an ethernet port. This essentially makes the package an external hard drive, dock, eGPU and power solution; all accessible through a single cable to users' laptops.
The BoostStation connects to a laptop of one's choice via a Thunderbolt 3 port and supports a varied range of the latest full sized GPUs that are currently available in the market. These offerings include options from both Team Green (NVIDIA) and Team Red (AMD), namely (and not limited to) GeForce RTX 2080 and Radeon RX 5700 XT.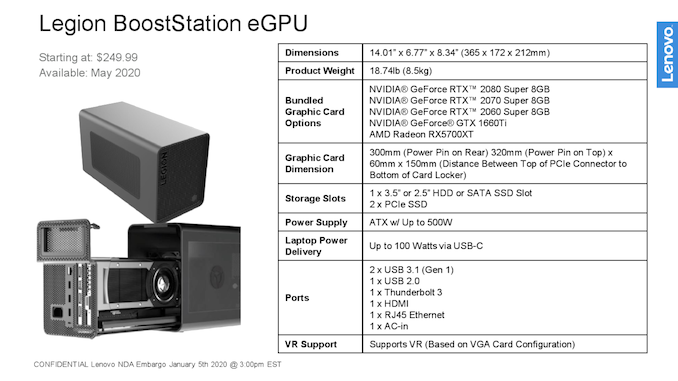 Price and Availability
Lenovo Legion BoostStation eGPU will be available in the US and will go on sale sometime in May. Its pricing starts at 250 US dollars or roughly 1,743 Yuan. The availability and pricing for other regions are yet to be announced and are unfortunately unknown.
(Via)