The surge in electric vehicle (EV) manufacturing by traditional automakers has been very high in recent years. The trend has seen several automakers shifting their production capacity and resources to EVs production. It seems Jeep may be joining the league of EV manufacturers soon. The company has unveiled a new concept design of its own electric vehicle that may become a reality in the years to come.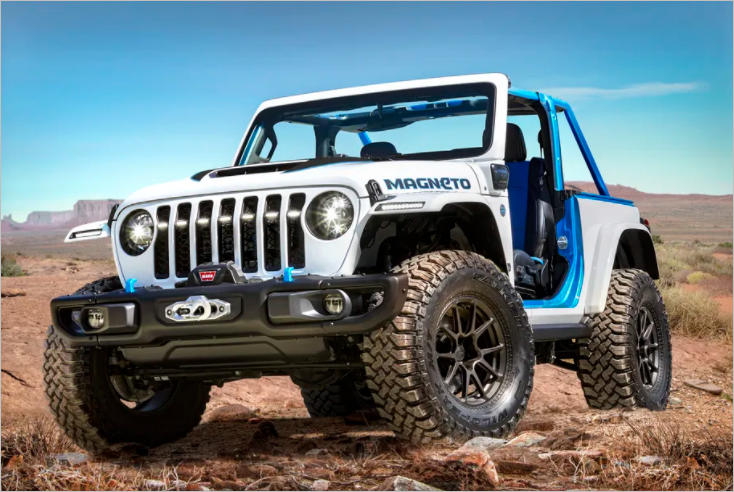 The concept vehicle is called the Jeep Wrangler Magneto, with several features already shown. The overall design of the futuristic electric vehicle from Jeep follows mainly the 2020 Wrangler Rubicon. It has a powerful electric motor of 285 horsepower and an 800-volt system with four battery packs. The electrical system will provide substantial mileage for the car on a full charge, although Jeep was silent on the actual mileage.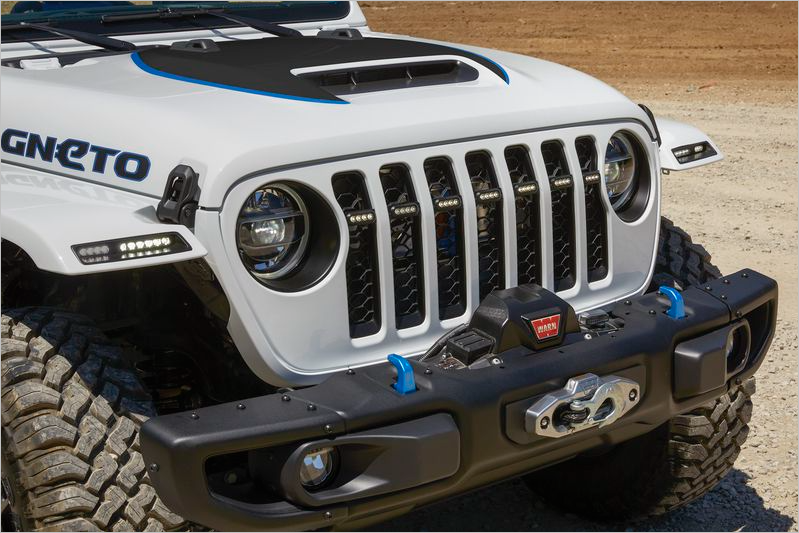 Jeep also says that the Wrangler Magneto will have a six-speed manual transmission, obviously to attract a segment of its customers who are die-hard fans of the manual transmission for Jeep all-wheel drives. However, as we know, we are just being teased by Jeep with the concept car's design. It may be a work in progress and will undergo several refinements before an eventual launch if that is in the cards of Jeep. Several gaps are visible in the Magneto, which may seriously limit its capability to cope with much of the premium offerings from market leaders like Tesla.
The antecedents of the parent company of Jeep, Fiat Chrysler (now called Stellantis) reflect cautious optimism in pursuing the adoption of electric vehicle production, with only a few models on the cards. However, the overriding trend is for traditional carmakers to direct substantial resources into EV production of selected models to retain customers who may opt for EVs.
RELATED:
(via)
ALWAYS BE THE FIRST TO KNOW – FOLLOW US!