Advertisement
Chinese e-commerce company Jingdong (JD.com) has become the country's first virtual platform to accept China's own virtual currency called Digital yuan as a payment option. This was contained in a statement released by the company today.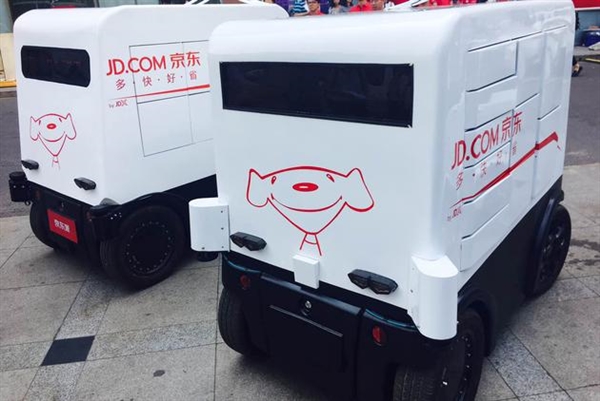 The company's fintech unit, called JD Digits will now accept the digital yuan as payment for some products on its online mall, as part of a pilot experimental giveaway of digital yuan to citizens of Suzhou, near Shanghai, as monitored on the company's official WeChat account today.
The development of China's digital currency is seen in some quarters as a move to break the US dollar's stranglehold on the global financial system and gain a greater foothold on consumers spending patterns.
Editor's Pick: Chip Battle: Snapdragon 888 versus Kirin 9000
China began the rollout of the digital yuan earlier this year. Pilot schemes have been undertaken in four Chinese cities, where transactions totaling more than 2 billion yuan ($300 million) have already taken place. If the program is expanded nationwide, as expected, China would become the most powerful economy to have a national digital currency.
It is believed that the Digital yuan has the potential to make transactions more convenient and secure. It could also help those who don't have access to bank accounts and other traditional financial services to buy needed items.
Advertisement
China's digital yuan is not a cryptocurrency like bitcoin. Instead, it is issued and controlled by the People's Bank of China, the country's central bank. The homegrown digital currency is among the most advanced "central bank digital currency" in the world, as proactive governments continually muster initiatives to globally respond to threats from private digital currencies like bitcoin and Facebook's Libra.
Under the current pilot program, the municipal government in collaboration with the People's Bank of China (PBOC) will issue 200 digital yuan so-called "red envelopes" to 100,000 consumers to be selected via a transparent random selection scheme.
The Suzhou lottery initiative is coming on the heels of the second digital lottery undertaken by the PBOC after it issued a cumulative total of 10 million digital yuan to 50,000 randomly selected consumers in the southern Chinese city of Shenzhen.
UP NEXT: Moshi Otto Q Wireless Charger Review: A Stylish 10W Charger for your Smartphone
(source)
ALWAYS BE THE FIRST TO KNOW – FOLLOW US!
Advertisement