Advertisement
Styluses or styli have existed as far back as the early 90s. Before smartphones became the in-thing, several PDAs had styluses that allowed users to navigate through their user interface and features. Years later, manufacturers began shipping the input device with smartphones. It has been decades since the first stylus shipped and the pen-like input device has received some pretty significant upgrades.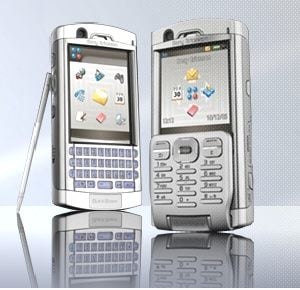 Some of the early phones that had a stylus include the Ericsson R380, the Motorola Accompli 388, and the Sony Ericsson P990i. However, the styluses that accompanied these devices were not as refined as their successors. You couldn't write properly with them and there were not a lot of apps that made the best use of the input device. They also sort of became redundant following the popularity of capacitive touchscreen devices. The big break for the stylus came when Samsung announced the first Galaxy Note with a stylus dubbed the S Pen.
Samsung's Galaxy Note series with S Pen redefined the stylus
The S Pen brought several features that upped the functionality of the stylus. Its note-taking feature felt more natural and it had a handwriting-to-text feature that converted your written notes into typed text. You could also use it to quickly launch apps and even take down notes on the screen without unlocking the phone. The newer versions of the S Pen even have more features such as Bluetooth connectivity, 4096 levels of pressure sensitivity, and a gyroscope and accelerometer that allows you to use the S Pen to control the phone by waving it in the air. It has also become a very useful editing tool.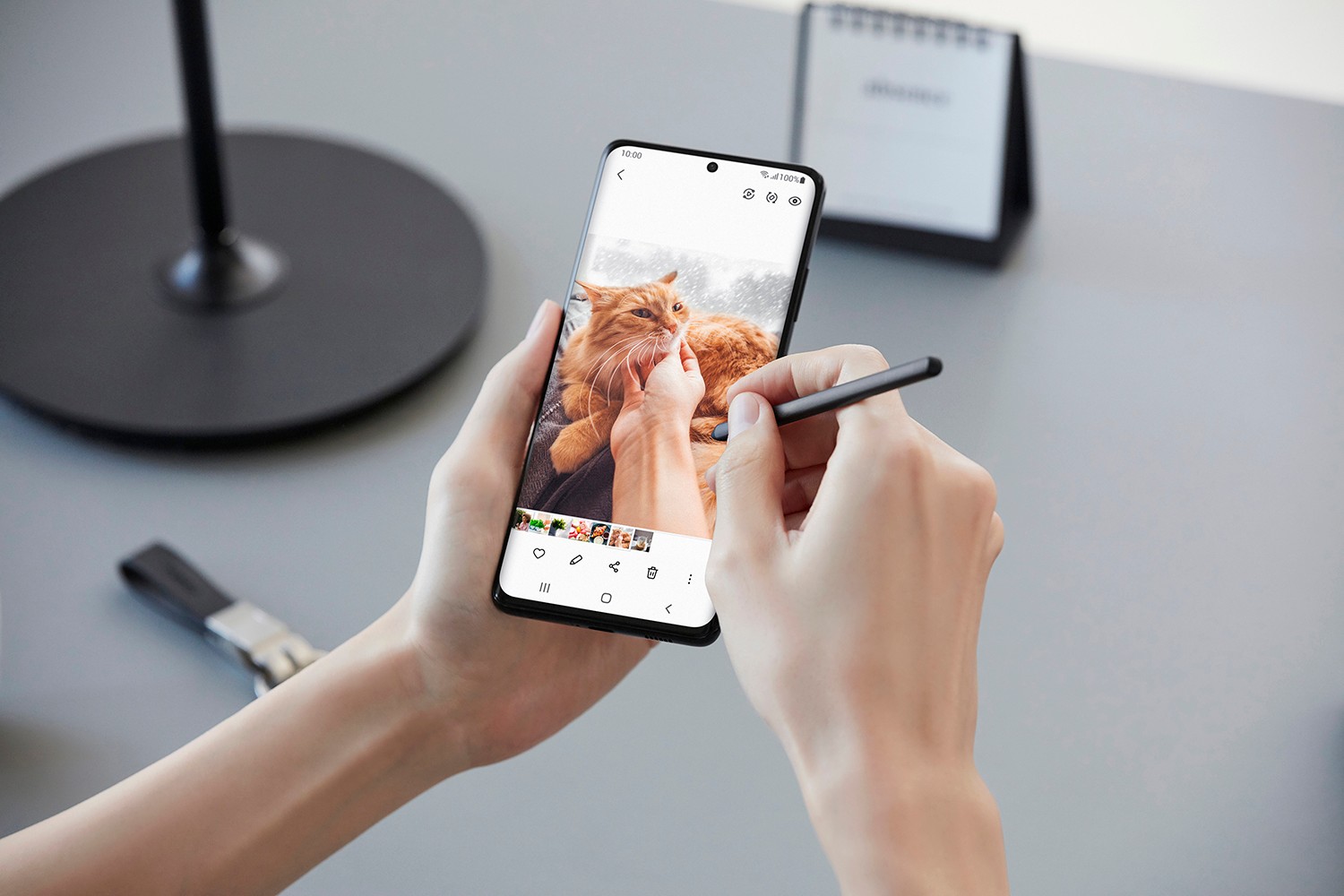 The End of the Galaxy Note era but the S Pen lives on
For most people who want to experience the productivity that a stylus offers with a smartphone, the Samsung Galaxy Note series is/was the way to go. Was because Samsung has all but confirmed that the Galaxy Note series is going to be killed off. The manufacturer launched the Galaxy S21 Ultra with support for the S Pen, a first for the S series, and it has confirmed that more Galaxy phones will get the S Pen too. This brings us to the main point of this post which is — it is time for more manufacturers to adopt the stylus for their phones, at least the flagship ones.
First, the other stylus-toting phones
While Samsung's Galaxy Note series is widely known for its stylus, there are other manufacturers that also have a line of smartphones that ship with a stylus such as LG's Stylo series and some models of Infinix's Note series. There is also the Moto G Stylus series which got a second model just last month. However, these devices come with basic styluses and are missing several of the features that made the S Pen of the Galaxy Note series stand out.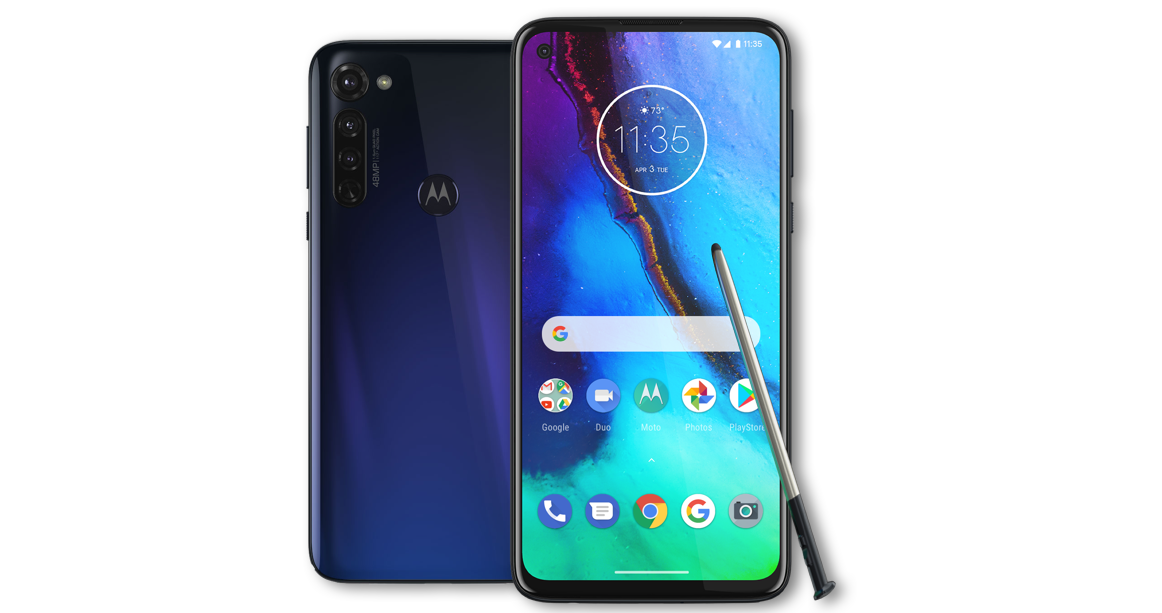 This is the era of the stylus
Phones have gotten much bigger in years. The average smartphone is significantly larger than the Ericsson R380, which is one of the first smartphones with a stylus. We also have foldable smartphones that pack even larger displays and offer them in a more compact form factor. However, there are very few phones that have support for a stylus even though they have the screen estate for it.
A bigger screen is not just the only reason for a stylus. There are now several apps from note-taking to drawing and painting to editing that are best used with a stylus. Also, smartphones are now more powerful than ever and can do more than their predecessors. You can even connect some smartphones to an external display and have them function as a full-fledged computer. If you own a stylus-equipped smartphone, you can use the input device to navigate when in desktop mode or even use your stylus-supported apps on an even bigger display.
Now that Samsung has begun offering its S Pen (as optional hardware) with its Galaxy S line, it may be time for other manufacturers to jump on the stylus train for their flagships too. We have a few manufacturers in mind that we believe may be able to pull this off.
Huawei – Actually, Huawei has already been offering stylus support for its flagship phones and even beat Samsung to making it optional hardware rather than bundling it with the phone. The Mate 20 X has support for the Huawei M-Pen, a stylus that has 4096-levels of pressure sensitivity and an eraser feature. The Mate 30 series also has support for the M-Pen while the Mate 40

Advertisement

series launched with a new stylus called the M-Pen 2 (sold separately) which has a better design, faster pairing, lower latency, tilt and pressure sensitivity, and multi-device support with seamless switching.





Huawei clearly already has experience with making styluses for its phones, and it will be nice to see it add more features and expand support to its P series and its foldable line of smartphones. Save for the Motorola Razr and Galaxy Z Flip, all the other foldable smartphones unfold into a tablet. And there are few portable devices that offer a portable creative experience as much as a tablet that has a stylus.

Xiaomi – Xiaomi is another manufacturer that should offer stylus support for its smartphones. The Chinese company has proved beyond doubt that it is a leader when it comes to innovation, but surprisingly, it has shied away from launching a device with a stylus. We think now is a great time for it to jump on the train. Going by the size of its latest flagship, the Mi 11, which is 6.81-inches, stylus support may be a welcome addition so users can take advantage of that real estate to get productive. We also would like to see the feature get extended to the Mi MIX series and its upcoming line of foldable devices.
OPPO – OPPO is the only manufacturer from the BBK family that seems likely to jump on the stylus train in the near future and it will be exciting to see the feature debut in the Find series. OPPO is also expected to announce its first foldable smartphone this year and stylus support will be a useful addition.
Which other manufacturers will you like to see jump on the stylus train? Let us know in the comment box below.
USI – An easy way to add stylus support to devices

Advertisement
For manufacturers that want to jump on the stylus train, it may be better for them to join the Universal Stylus Initiative (USI) rather than developing their own technology. The initiative which has members such as Google, Goodix, Lenovo, and Dell uses an open and non-proprietary format for stylus communication. It is free and manufacturers do not need to pay to use the technology. All they have to do is manufacture a device that meets the specification.
USI styluses have 4096 levels of pressure sensitivity, can save information on the stylus such as the color of ink color and size of the pen, and support two-way communication between the device and stylus to avoid interference from other electronic devices.
One of the biggest advantages USI brings is device interoperability which allows users to use a USI stylus across different devices (phones, tablets, and computers) that support the standard. Think of it as being able to connect Bluetooth earphones to any phone that has Bluetooth connectivity.
What this means is that you will be able to buy Xiaomi's USI stylus and use it with OPPO's phone provided that the phone supports the USI standard. The der determine which stylus a user purchases will be its design and price tag.
And just like with every new version of Bluetooth, the USI standard will add new features with every new iteration. For example, Goodix's GP850 IC for stylus brings support for wireless charging, Bluetooth connectivity, and tilt support.
Conclusion
The Galaxy Note series has made a huge impact in the mobile industry especially in popularizing the stylus. Now that Samsung is killing the series and bringing the S Pen to its other phones, one can say that the game has been reset, and now is the right time for other manufacturers to launch their own products with stylus support too. Not only are most phones toting a large display but with foldable phones about to get a lot more popular, a stylus will be a very useful tool especially when the displays are unfolded. And since a stylus will be optional, those who don't need it, need not worry about the additional cost.
Anonymous VoteSign in with WordPressSign in with FacebookSign in with Google
RELATED:
ALWAYS BE THE FIRST TO KNOW – FOLLOW US!
Advertisement