Advertisement
Japan is already attracting the attention of Chinese companies like Xiaomi. Amidst a lot of uncertainty in Q3 2020 due to a second-wave of COVID-19, it has recovered from a dull smartphone sales in Q2. A report from Counterpoint Research says that affordable phones were the catalyst of such sale figures.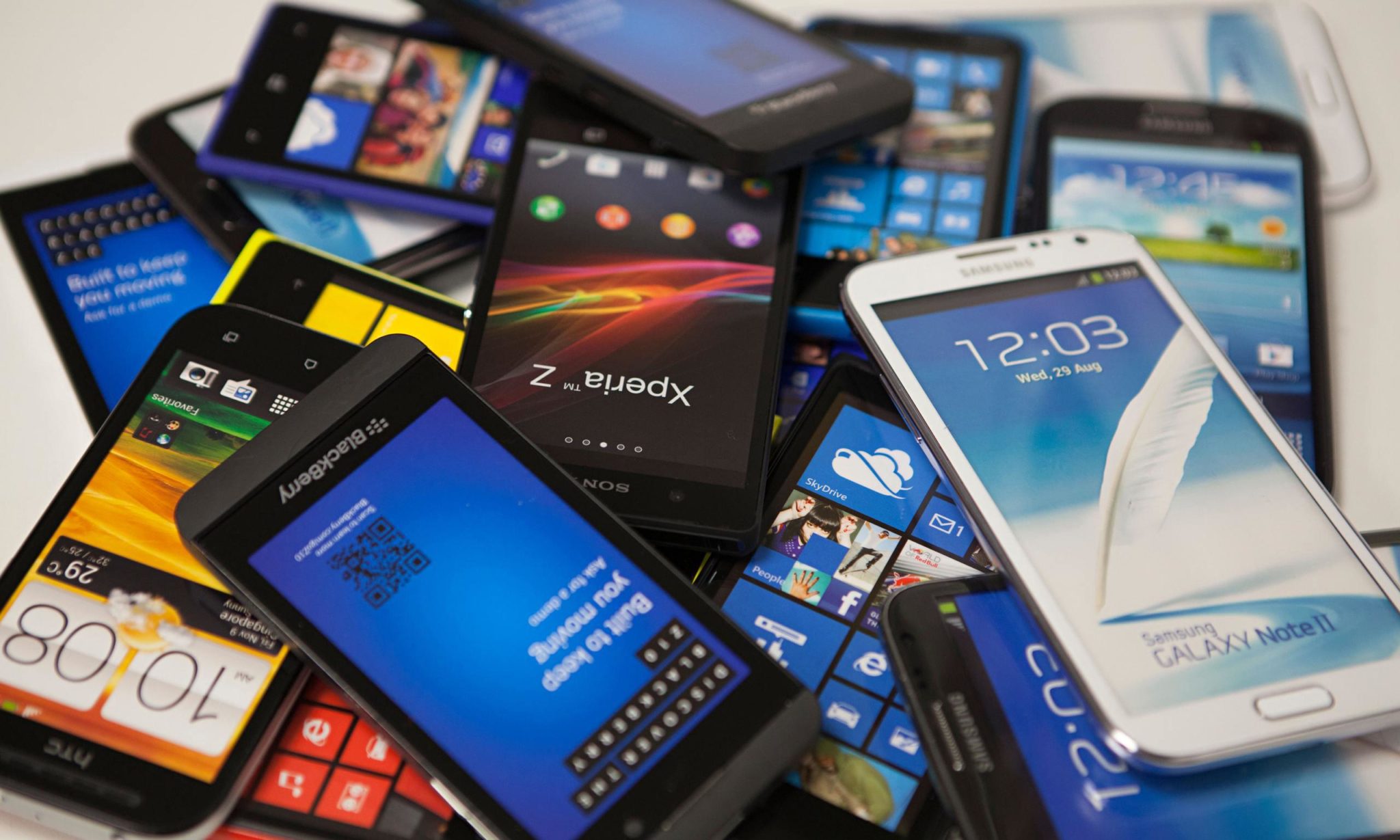 According to the report, smartphone unit sales have crossed the 8 million mark for the first time in 2020. This is both due to the pandemic forcing people to look at budget smartphones and the Government not enforcing any strict restrictions. Precisely, it has gone up 10% YoY(Year-over-Year) in Q3 when compared to Q2's 24% YoY drop.
Some of the serious contributors to the sales include mid-rangers like iPhone SE 2020. And budget devices like Samsung Galaxy A20 and Fujitsu Arrows Be4. Premium smartphones, which usually get the most attention, got overshadowed by the low and mid-range segment thanks to COVID-19. Specifically, iPhone SE 2020 alone makes 26% of the total market share in Q3.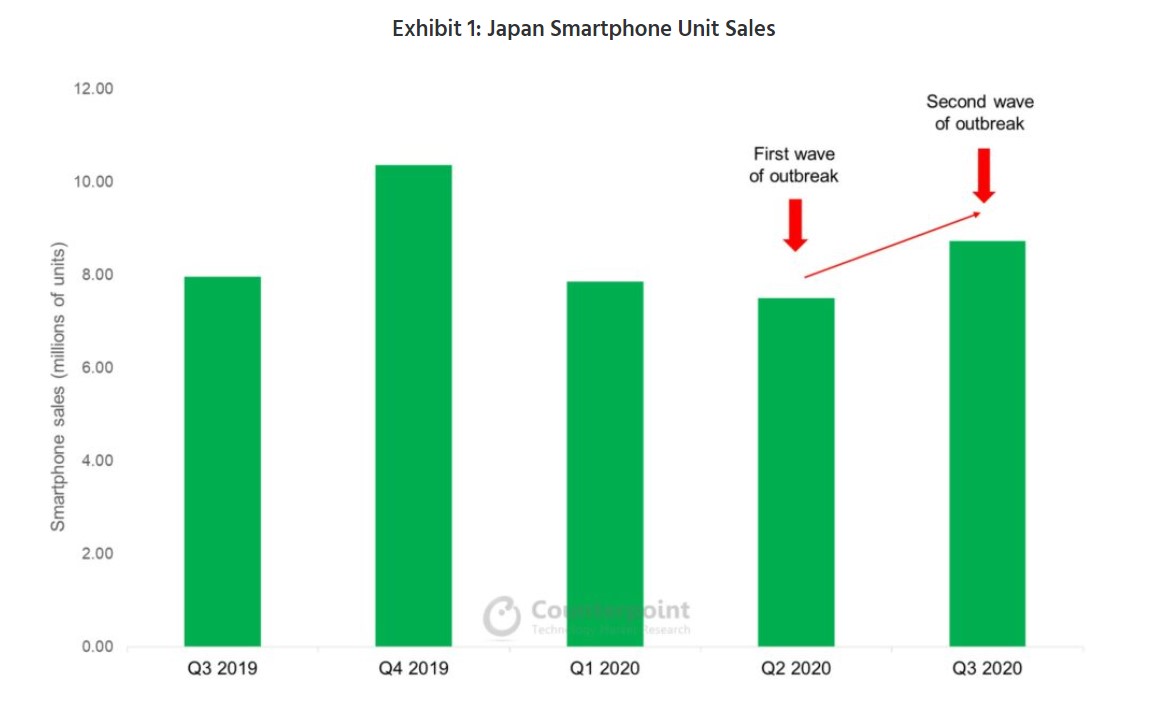 Additionally, sales in Q3 has also opened new opportunities in Japan where the share of sub-$150 phones has grown by 14% YoY in Q3 2020 but devices above $600 have declined to 18%. In terms of companies' market share, Apple has reportedly lost 5% YoY due to delay in iPhone 12 series launch. Contrary to this, companies like Samsung, OPPO, which launched many phones have an 8% and 5% share respectively.
Advertisement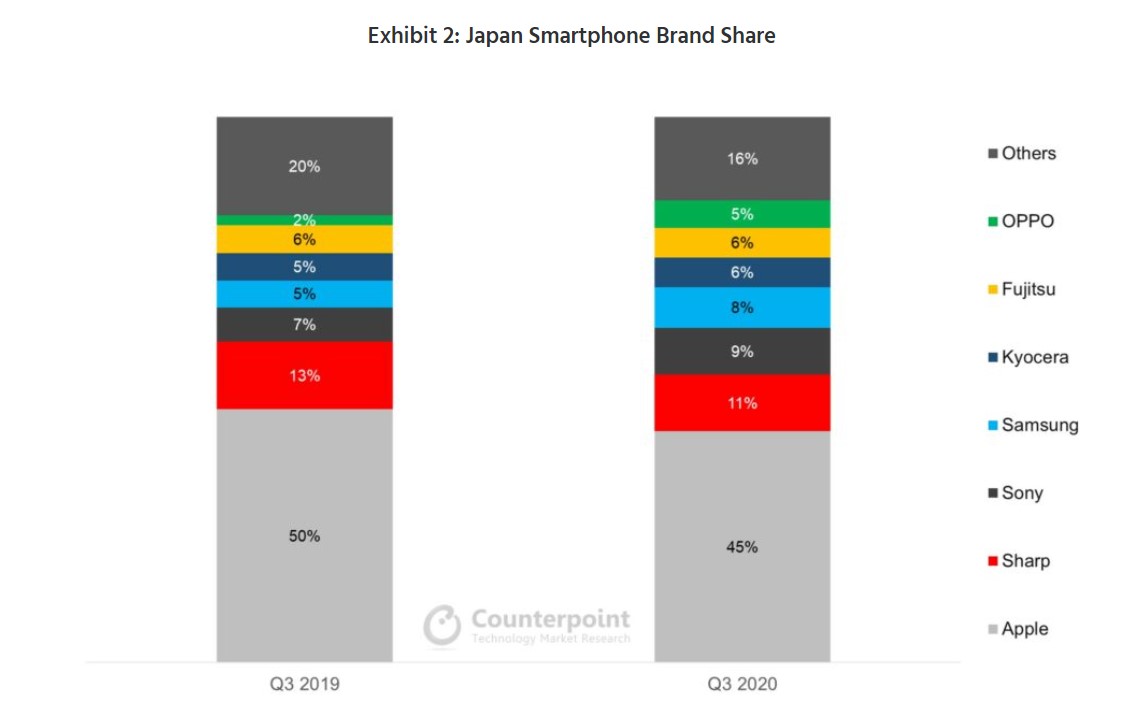 In spite of the dip, Apple remains the undisputed champion brand of the Japanese market as seen above. However, it no longer retains half the market share like Q3 2019 as companies like Fujitsu, Kyocera hold 6% each, and Sharp, Sony have 11 and 9% share respectively. The contribution of the other small companies is around 16%.
That said, Apple is expected to dominate the next Quarter, i.e, Q4 with iPhone 12's sales. Reasons like 5G, the need of replacing older iPhones, and increasing demand will reportedly drive the already strong initial sales forward.
ALWAYS BE THE FIRST TO KNOW – FOLLOW US!
Advertisement