Apple is presently the most valuable smartphone brand globally and its products are of premium quality. That doesn't apparently bestow on them immunity from the usual glitches sometimes associated with electronic products. What happened to Birmingham, England-based 17-year-old Amie Hall may well be beyond a minor glitch as her iPhone charger reportedly set her blanket on fire.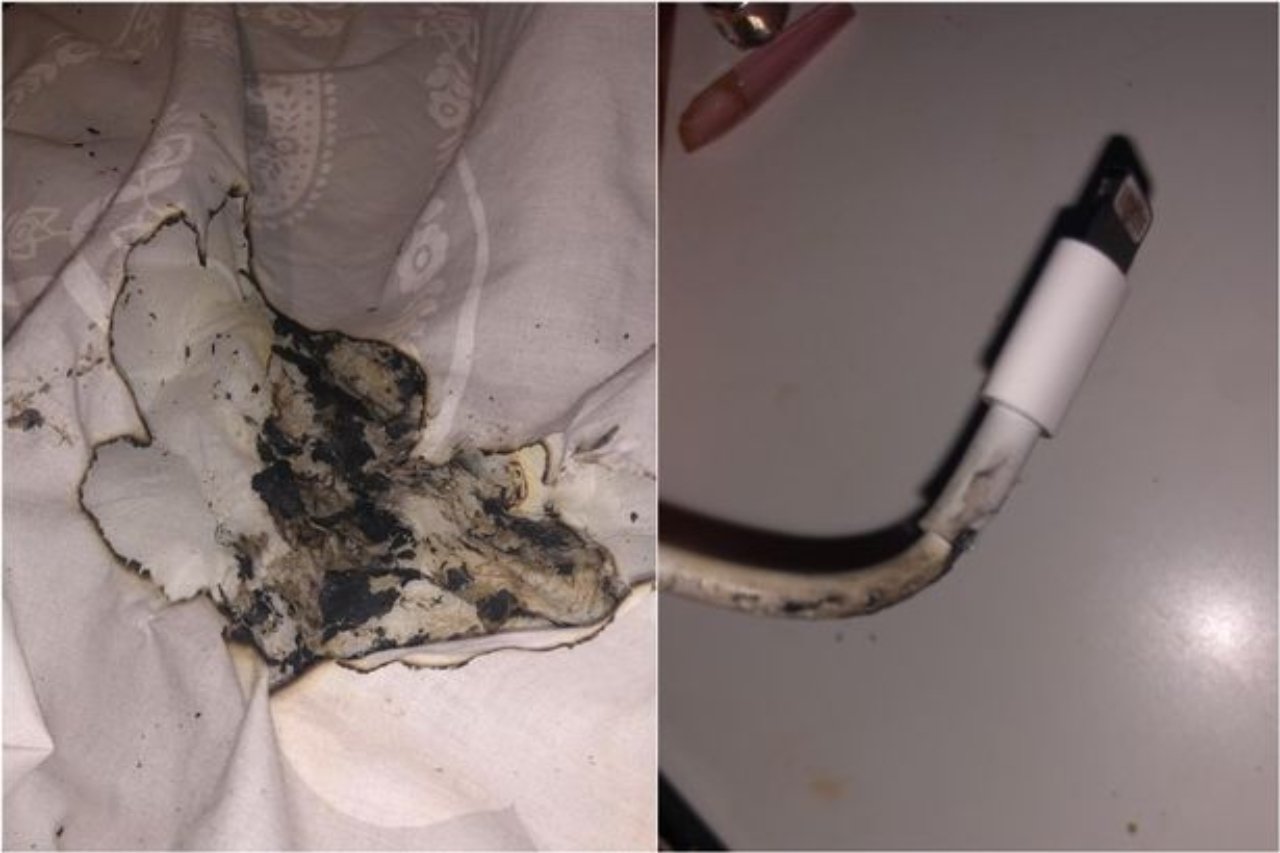 The incident is reported to have happened on the night of March 18 while Miss Hall was about going to sleep. Before then, she plugged her iPhone to charge and apparently kept it on the bed, perhaps under the blanket. What happened next could have left her with severe burns or even be fatal. She suddenly noticed "flashing orange" flames on her blanket which caught the blanket on fire and inflicted her with a minor burn to her cheek.
However, the teenager quickly alerted her mum downstairs and they were able to extinguish the fire without needing the help of firefighters.
Miss Hall shared some pictures of her burns and the burnt charging cable on Facebook apparently to draw the attention of other persons to the danger of "leaving their phone to charge overnight". Well, modern smartphones and their adapters come with several technologies to protect against overcharging, overheating, and others. But there are substandard third-party products out there without such protective features.
While it is not known at present what caused the fire, Birmingham Mail reports that the charger consisted of an Apple charging cable and another brand's charging adapter even though Hall states otherwise. "This isn't even a cheap charger, it's an Apple charger," she wrote on Facebook. "Please don't go to bed and leave your phone charging overnight."
Apple is currently investigating the cause of the fire and has stressed that all iPhone users should ensure they comply with safe charging standards. It is advised that users should not charge their iPhones in places where there is moisture or areas that are not well-ventilated. These could lead to the charger overheating or moistures could cause sparks. The company also advised regular checks for damaged accessories.
RELATED;
ALWAYS BE THE FIRST TO KNOW – FOLLOW US!