Advertisement
With so many smartphone brands working on a foldable smartphone or a patent related to a similar design, yet another company has joined the list — Intel. The chipset maker has patent a new foldable smartphone design that become a tablet when unfolded.
Further, it is said that the company is looking at the future progressive technology along with various display manufacturers, including LG Display, Boe Technology, Sharp and Samsung Display, among others.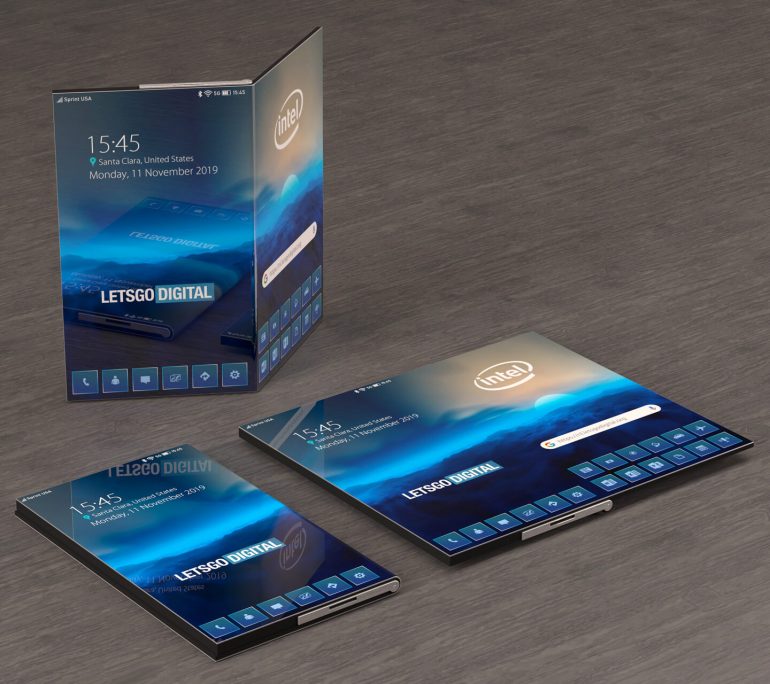 If the research shows that these new types of displays actually contribute to a positive user experience, then Intel says that it will accelerate the development of such products, which is currently steadily continuing in the background.
The design of the phone is a bit similar to the wrap-around display as the screen folds around the housing. The patent shows that the phone consists of one large flexible screen and when folded, the screen remains exposed.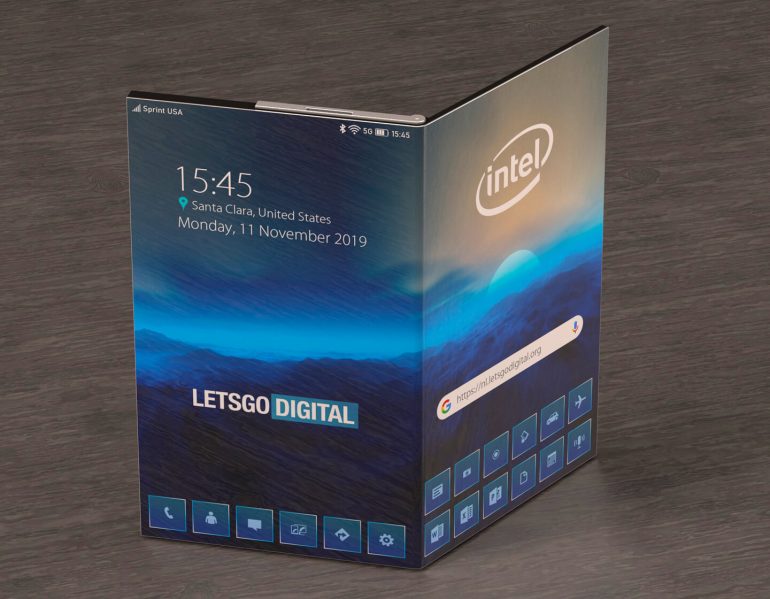 The display extends through the right-hand side to the entire rear. It seems that majority of the surface on the device is covered by the screen, giving it a modern look. At the bottom there is a wide button, which can be used to unfold the smartphone.
The left-hand part of the device seems a bit thicker given that it houses all the necessary components. However, it looks like the housing is pretty thin but the images doesn't reveal where and how the company will place the camera module.
Advertisement
Earlier this month, during CES, Intel had demonstrated its first prototype of a foldable laptop, nicknamed Horseshoe Bend. It features a 17.3-inch foldable OLED screen and appears like any other clamshell laptop.
(Source)
Advertisement