The immediate rise in the demand for WiFi 6E in the wireless industry has prompted Intel to launch its first WiFi 6E enabled wireless card dubbed Intel Wi-Fi 6E AX210. The wireless card is said to be based on the IEEE 802.11ax standard.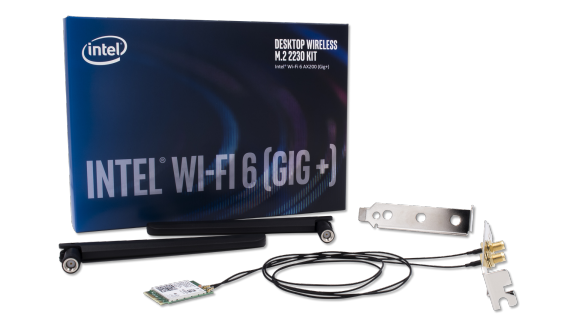 Research has shown that most households in the US now rely on WiFi to guarantee a stable network connection at their home. Apart from homes, WiFi networks are vital utility tools in schools, universities, airports, and offices. Even restaurants and hotels provide complimentary Wifi connection to attract users. The technology is projected to contribute $1 trillion-dollar to the US economy by 2023.
WiFi 6E is the latest chip in the block which is gaining towering popularity due to its 6GHz band that is superior to the 2.4 GHz and 5 GHz Wi-Fi bands. This upgrade will potentially provide a massive boost in bandwidth and speed.
The WiFi comes in an M.2 2230 form factor and supports both the 802.11ac and 802.11ax (Wi-Fi 6 & Wi-Fi 6E) protocols. The M.2 card will fit into a laptop or desktop motherboard with an M.2 WiFi module. The new wireless card will support high bandwidth and low latency applications such as high-definition video streaming, virtual and augmented reality, and connected IoT devices which are the major yet critical requirements in business and household domains.
Intel is yet to release too many details of the M.2 card but it is presently shipping from Chian only. We expect the product to be released in other markets soon.
UP NEXT: Xiaomi XiaoAI Speaker Art Battery Edition launched for 399 yuan ($59)
ALWAYS BE THE FIRST TO KNOW – FOLLOW US!