The Indian truly wireless earbud market saw a tremendous 700% increase in 2019, which made it the fastest-growing market in wearables in the world.
Apple dominated with its second-generation AirPods and its AirPods Pro, the latter of which launched in the country in November. Thanks to its premium pricing Apple will dominate the revenue share of the Indian market moving forward.
In second was newcommer Noise and third was JBL, notable for the launch of its C100TWS in December.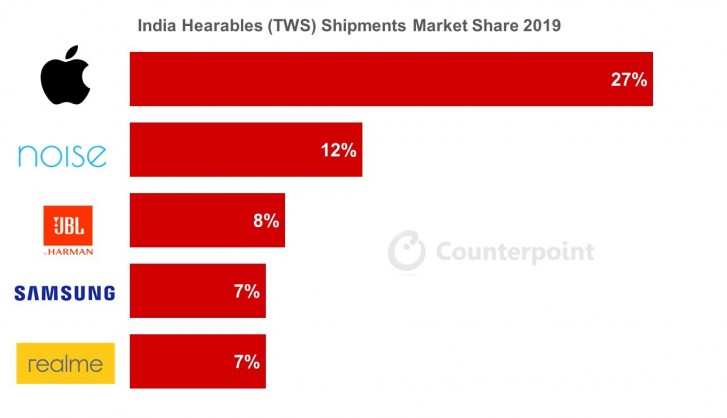 Realme jumped into the top 5 on the shoulders of its Buds Air TWS earbuds. The Buds Air had a huge impact, despite arriving to the local market late, in December, and were the second best-selling earbuds after Apple's AirPods.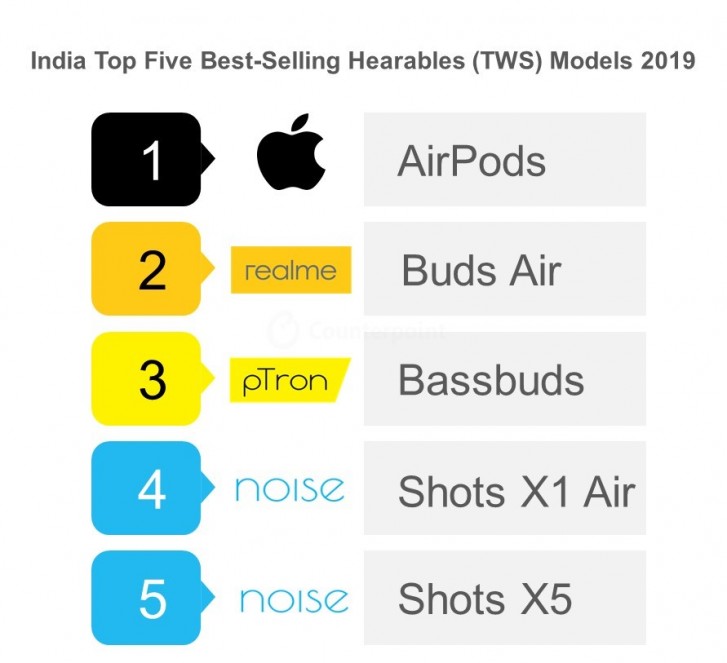 The TWS market is expected to continue to grow in 2020 as more OEMs enter.
Source