A new report from IDC (International Data Corporation) has revealed that the Indian smartphone market has seen a sharp decline of 50.6 percent to 18.2 million units being shipped in the second quarter of 2020.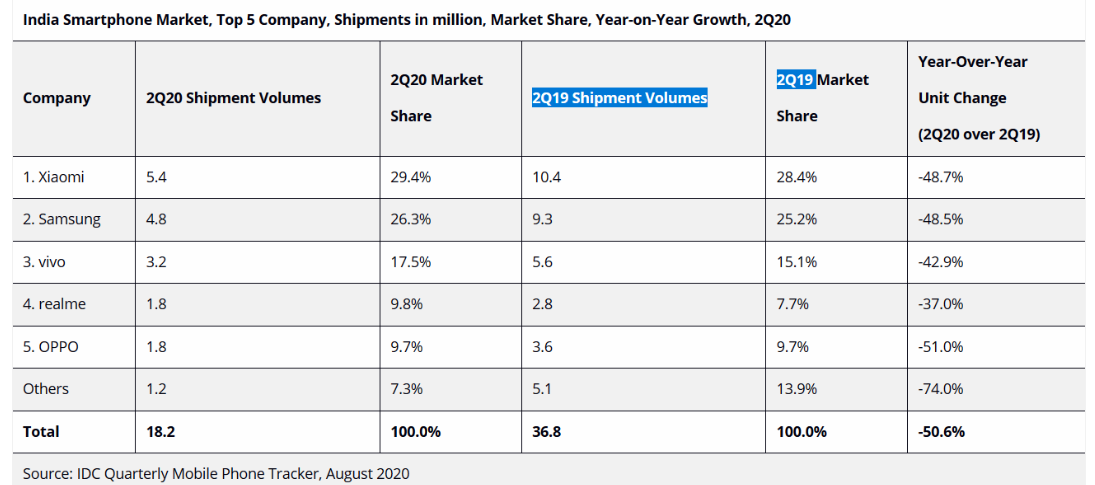 The primary reason for the sizeable decline was the Coronavirus pandemic and the government mandated lockdown that was in effect, majorly throughout the first half of 2020. Various smartphones OEMs had to shut down their local manufacturing/assembly lines in the region, while resumption occurred only in partial capacities as well. Furthermore, components from abroad were also stuck at the ports, waiting to be cleared, especially the ones from China.
However, sales in June 2020 did rise but mainly due to the pent up demand that rose during the lockdown period. Although, purchases were found to be mainly driven by availability rather than choice. In this period, the online channels held a high market share of 44.8 percent but declined by 39.9 percent YoY. The average selling price of smartphones was around 161 US Dollars with Xiaomi
Samsung
and
Vivo
.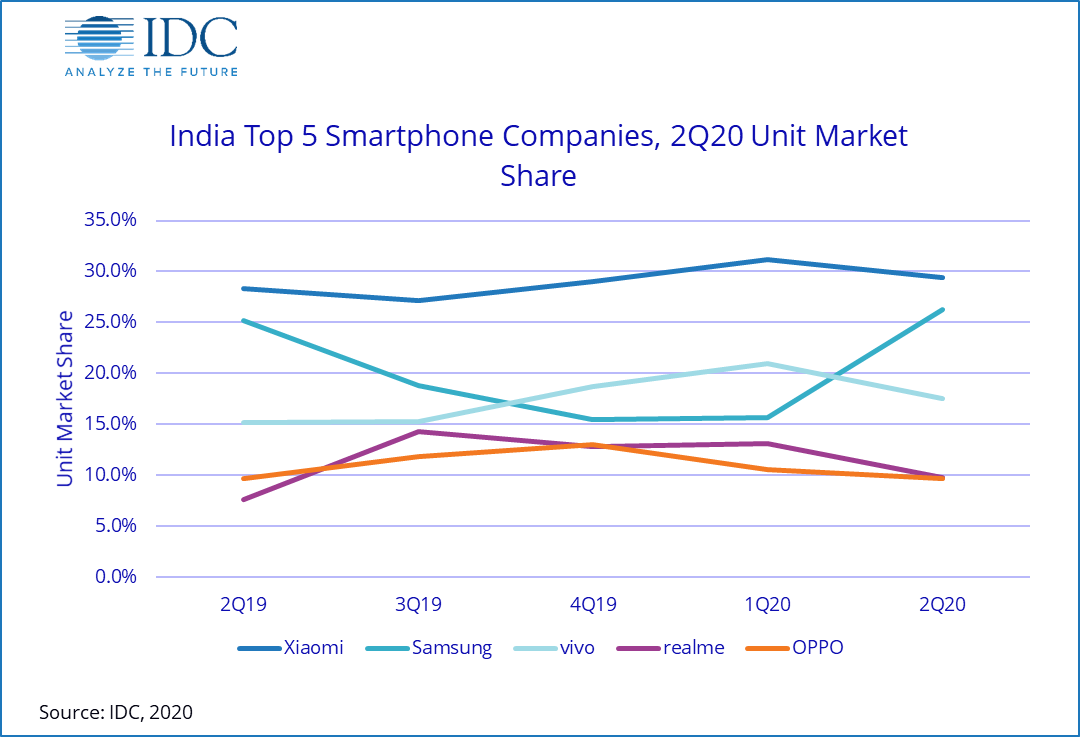 Even physical stores adapted as "Many offline channel partners adopted new ways of marketing by reaching out to consumers through social media platforms, WhatsApp
ALWAYS BE THE FIRST TO KNOW – FOLLOW US!