Recently, we saw a review of how products like smartphones, Smart Speakers performed in the Indian market in 2020. Now, a new report by IDC takes us back to last year to tell us how tablet devices sold in the country.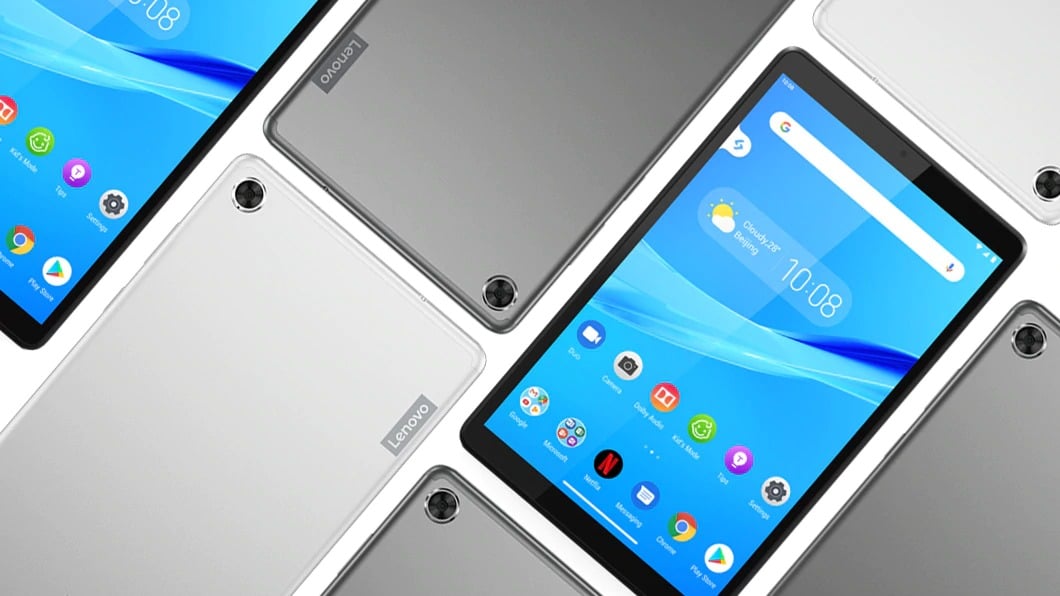 According to the report, the heart of the tablet device demands was around $100-200 which is a no-brainer. 2020 was an unusual year in the last decade as people were forced to study and work from home due to the COVID-19 pandemic. This meant the demand for tablets started rising rapidly.
As a result Tablet vendors got the most of 2020 when it comes to shipments. Especially, Lenovo, whose tablets are very popular, registered a whopping 153% YoY growth despite facing a 15.1% decline in the commercial segment. It is the market leader with a 39% market share in India.
Anyway, the report says that a total of 2.8 million units of tablet devices shipped in India last year. This translates to a 14.7% YoY growth and it is the first positive growth in the last 4 years. Out of this, consumer shipments account for 59.8% YoY growth over 2019 whereas commercial shipments plummeted by 14.3%.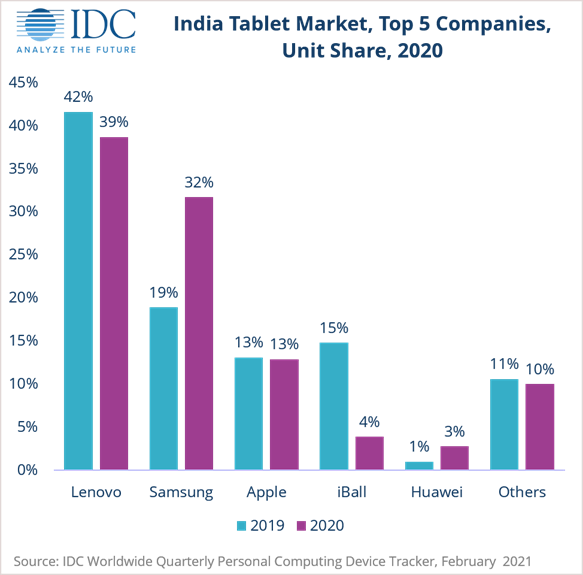 The Chinese giant Lenovo is followed by companies like Samsung, Apple, iBall, Huawei, and others. Samsung went a step above Lenovo and saw a 157% YoY growth. The company brought promising tablets like the Galaxy Tab A7 2020 to help boost sales.
Despite struggling with stocks initially, Apple managed to jump back to 3rd in the tablet segment in India. Its growth reached 13% YoY while companies like iBall
Last but not the least, seeing Huawei on the list is a bit of a surprise considering the tussle with the US it's been facing. The report says that Huawei saw a Tri-fold growth in the tablet segment in 2020 in India. Attractive price points and online Ads helped the company pull this kind of numbers.
RELATED:
ALWAYS BE THE FIRST TO KNOW – FOLLOW US!