With people continuing their work and education from home, India PC Market grew 9.2% YoY in Q3 2020, as per research firm IDC (International Data Corporation). As companies managed to ship 3.4 million units. the last quarter was the strongest quarter in India in the last seven years. Also, the consumer market recorded its largest quarter ever with 2 million shipments, accounting for 41.7% YoY and 167.2% QoQ growths respectively.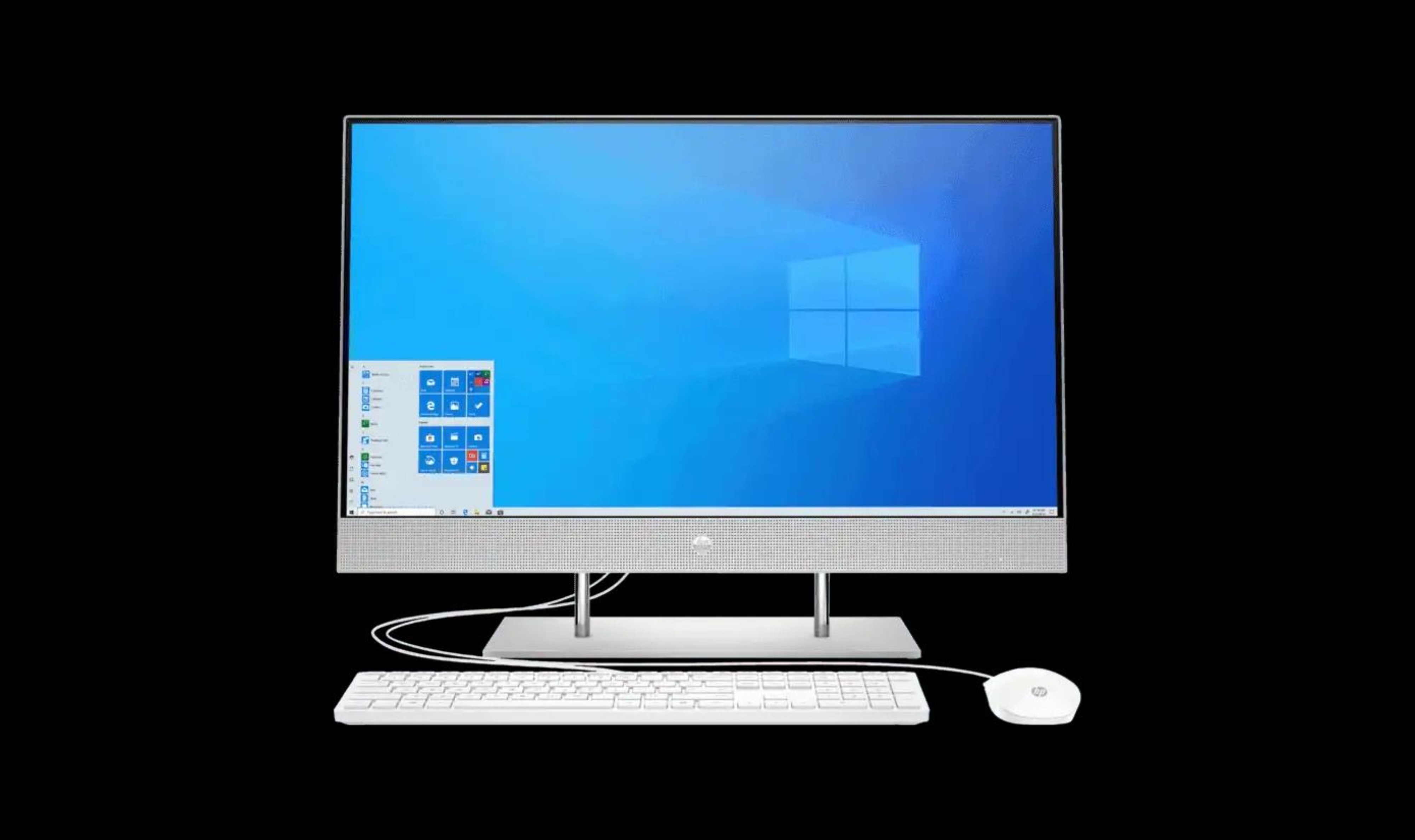 That's not all, Apple also had its biggest quarter in India by growing 19.4% YoY in Q3 2020. Also, newcomers like Avita and Xiaomi performed well. Since the reopening of schools and colleges is uncertain, the market is expected to remain strong in Q4 as well.
On the other hand, the commercial segment did not see many shipments compared to Q2. Hence, the enterprise market only grew by 3.1% YoY. Also, enterprises preferred notebooks over desktops and therefore, the former's shipments increased by 70.1% YoY. Lastly, the SMB market witnessed a 5.5% YoY growth as certain businesses have started operating.
Talking about brands, HP led the market with a 28.2% market share with 965,000 units in shipments and 16.6% YoY growth. Lenovo came second with a 21.7% share. It shipped 744,000 units and as a result of this, the company declined the most among the top 5 players by 16.9% YoY.
Then, Dell claimed the third position with 731,000 units in shipments, 21.3% share, and 18.2% YoY growth. Acer in fourth place with a 9.5% market share was the only top brand other than Lenovo to saw a decline, 12.4% YoY to be exact by shipping 327,000 units.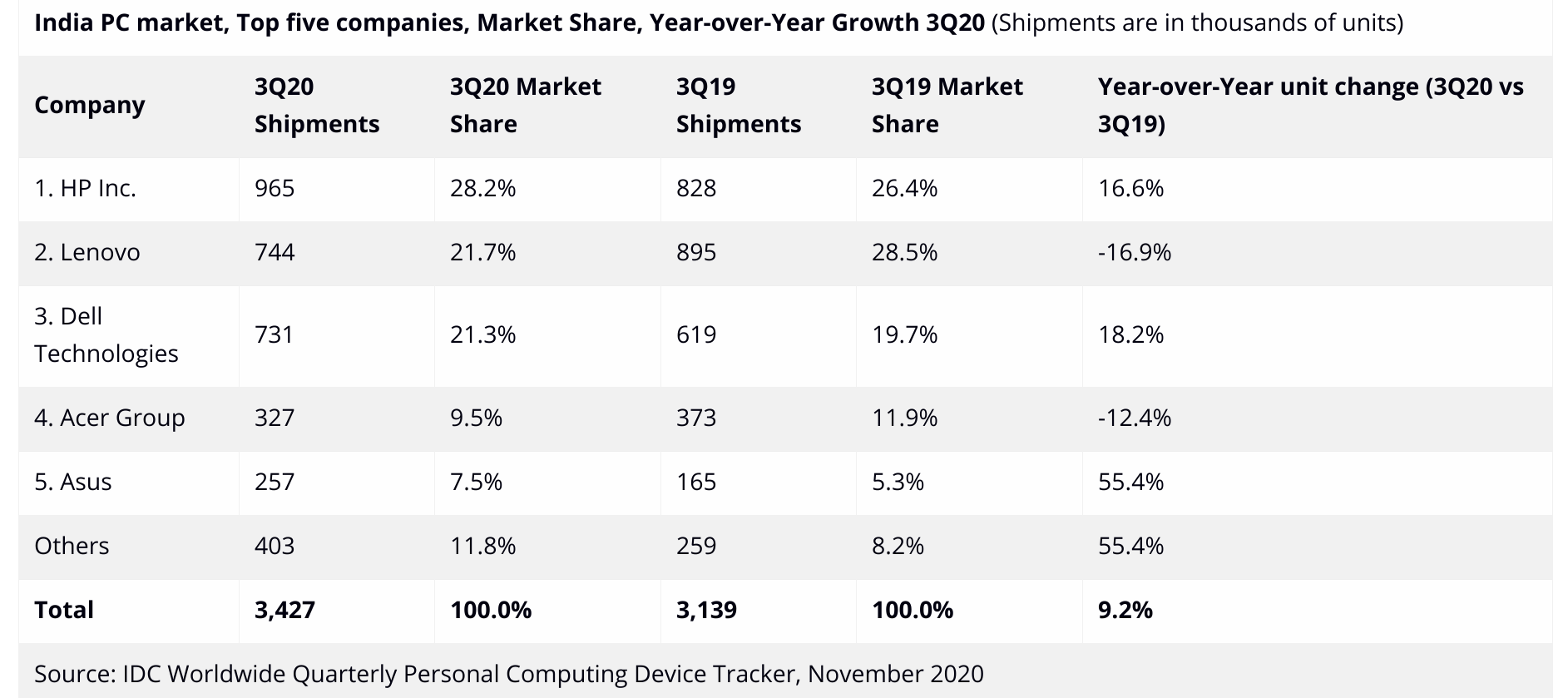 Last but not least, Asus was the fifth largest PC brand in India in Q3 2020 with a 7.5% market share. It was also the best-performing brand as it achieved 55.4% YoY growth by shipping 403,000 units.
ALWAYS BE THE FIRST TO KNOW – FOLLOW US!