IDC (International Data Corporation) has released its report on India Smartphone Market Q3 2020. According to it, companies shipped 54.3 million units garnering 17% YoY growth. Online channels' share reached an all-time high of 48% with 24% YoY growth, whereas the offline channels only witnessed 11% YoY growth. Interestingly, even without the 5G infrastructure, a million 5G smartphones shipped in the third quarter of 2020 in India.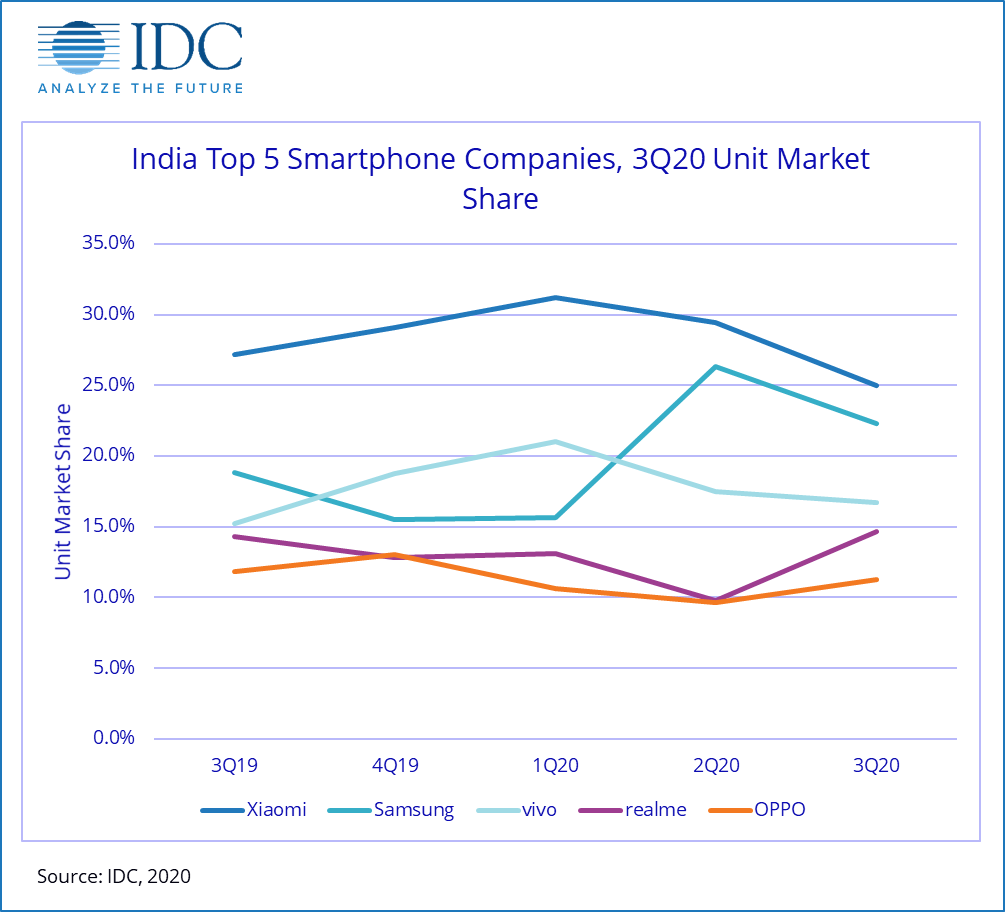 The ASP (Average Selling Price) of the Indian smartphone market was $156 with a 2% YoY decline. A whopping 84% of shipments consisted of sub-$200 devices, out of which 29% of handsets cost below $100. Sales were mostly due to e-learning requirements as smartphones are the only affordable medium for internet access in the country.
On the other hand, shipments of mid-range ($200 Apple, Samsung, and OnePlus being the top brands.
Further, shipments of feature phones declined by 30% YoY with 25 million units. Therefore, feature phones only accounted for 31% of the entire mobile phone market in Q3 2020 whose overall shipments dropped by 4% YoY.
Talking about brands, Xiaomi led the market with 13.5 million units in shipments and 7% YoY growth. Redmi 8A Dual, Redmi 8, and Redmi Note 9 were the top three best-sellers. The company also led the online smartphone market with a 35% share and its POCO brand shipped more than 1 million units.
Advertisement
In the second place, Samsung shipped 12.1 million units and online channels accounted for 43% of its entire shipments. India became the South Korean tech giant's largest market in Q3 with 15% of its global shipment. The Galaxy M21
and
Galaxy M31
were the company's best-performing models online.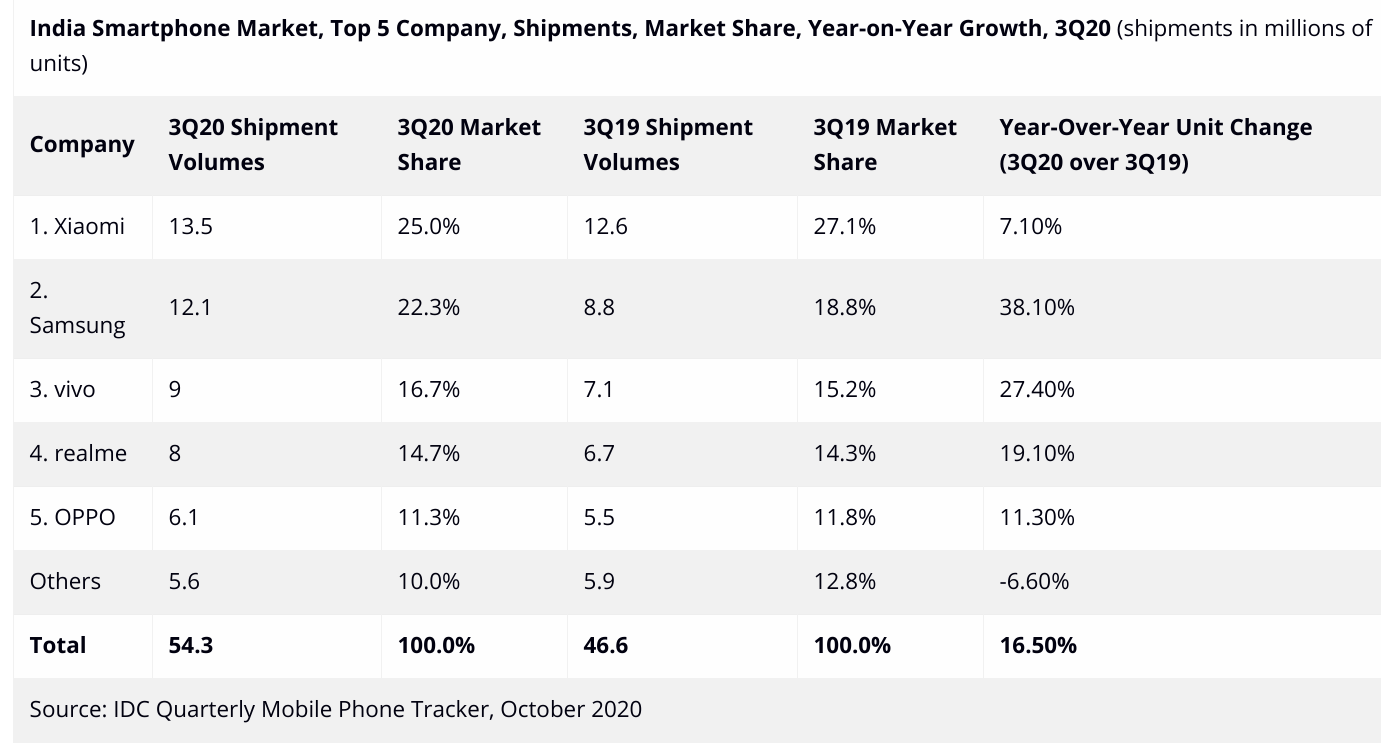 Then, vivo came third with 9 million units and 27% YoY growth. The brand stood first in the offline channels with a 29% market share, followed by Samsung. Then, realme acquired fourth place with 19% YoY growth by shipping 8 million smartphones. It was the second-largest brand online, followed by Samsung, and realme C11 was its best-selling model online.
Last but not least, OPPO stood at the fifth position 6.1 million units in shipments and 11% YoY growth. It was the third-largest brand offline and A12, A53, and A11K were its most shipped devices.
ALWAYS BE THE FIRST TO KNOW – FOLLOW US!
Advertisement