Huawei recently opened a flagship store in China and plans to open multiple experience stores in the UK. However, it's new Customer Service Center in China is the first based on a 'New Service Model'. It has features like Gaming Arena, Face-Face Engineer interaction, Automated Robots, and more.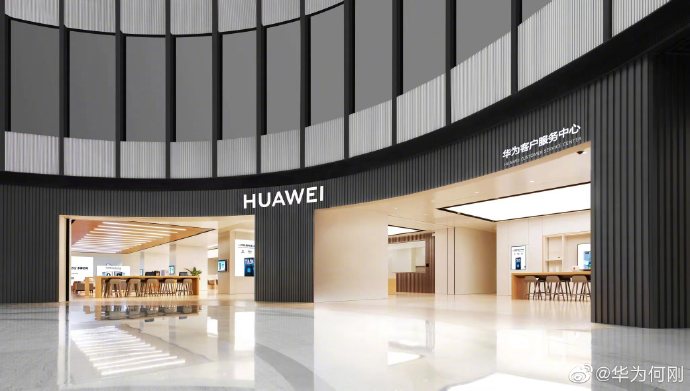 Huawei's President of Consumer Business Mobile, He Gang, posted details(via Sina Tech) along with images of the new Service Center(Pacific Century Center). Accordingly, it is located close to the Sanlitun business district, Beijing, China. What's unique about this center is it's the company's first in terms of an overall User Experience Model.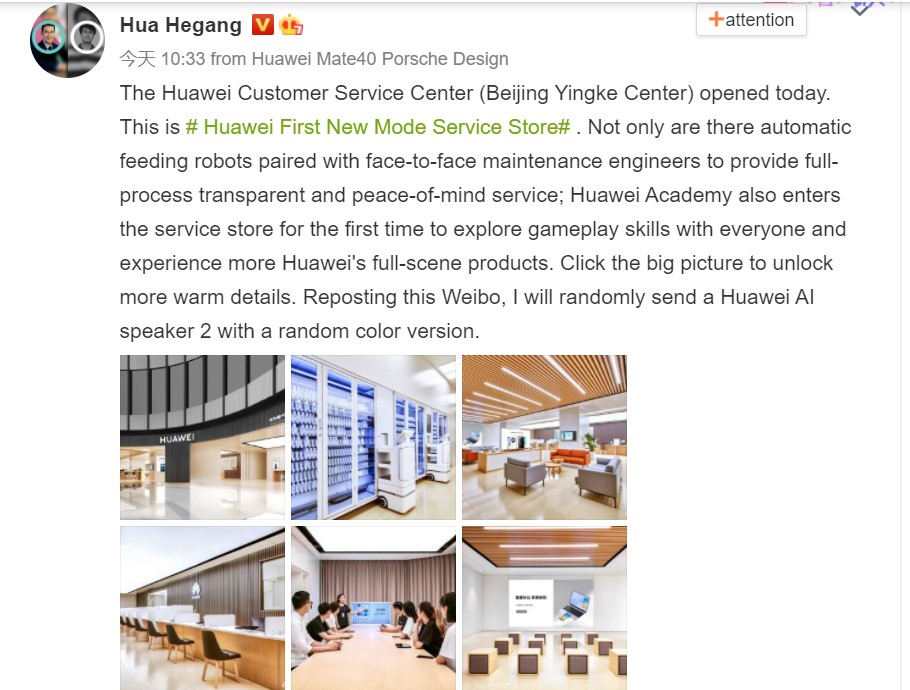 He Gang says that the company's Huawei Academy also enters the Service Center Arena for the first time. That is, a new Gameplay Arena to entice users who can also have a look at Huawei products in a full-screen. According to the reports, the Service Center has four big screens at the entrance. This is for knowing appointments, and other options under category to explore the center with a tap of a button.
Moving on, as you enter the Center, you are greeted with a Huawei logo, and after that, there are different sections. You can take a look at the features of the Service Center below:
Touch-and-go appointment system
A Game Play Arena
Visitor's Lounge(Free Coffee, Reading books)
Huawei Experience booth(real-world Experience of Products)

Advertisement

Huawei Classroom(where an executive explains the product)
Face-Face Engineer Interaction, Automated Robots
However, the highlight of the new Service center is its New Service Model. As per this model, users can now get a Face-Face interaction with Engineers/Experts eliminating a middle man. This means they can enquire repair plans, interact about spare parts & their prices, and observe the entire process as it's done. OnePlus has a similar method in its experience stores as well.
Besides, the Service Center also has a bunch of Automated Robots. These not only replace the manpower at the intermediate sections but also are reportedly efficient. Precisely, they commute between the service area and spare parts room. Additionally, they also perform tasks like spare parts search, collection, maintenance, and registration thereby reducing time.
That said, this is not the only center of Huawei equipped with robots. The company already has an unmanned Store where a Robotic Arm takes care of the goods.
ALWAYS BE THE FIRST TO KNOW – FOLLOW US!